February, the shortest month of the year. Although it was short, that didn't stop me from being busy as usual. Pancake Day celebrations, Fashion Week related events and other amazing things. It also needs to be noted that I tried porridge and deep fried Mars bars for the first time – going further into my acculturation process. I'm practically British, no?
Last weekend I travelled to Oxford and while I didn't take all that many photos – was too busy having fun with friends and looking at the William Blake exhibition at the Ashmolean. I did take some pics of the food we had the next day, at The Rusty Bicycle. They have some really good burgers and sourdough pizza, complete with funny names – the pizza you see in the background in one of the photos is called the Notorious P.I.G. and it's topped with pulled pork. I myself had an Angry Texan, yeeehaw!
I am constantly cold and seeing other people inappropriately dressed for the weather is a bit of a pet peeve. I recently found out that there is a Guardian columnist that shares my opinion.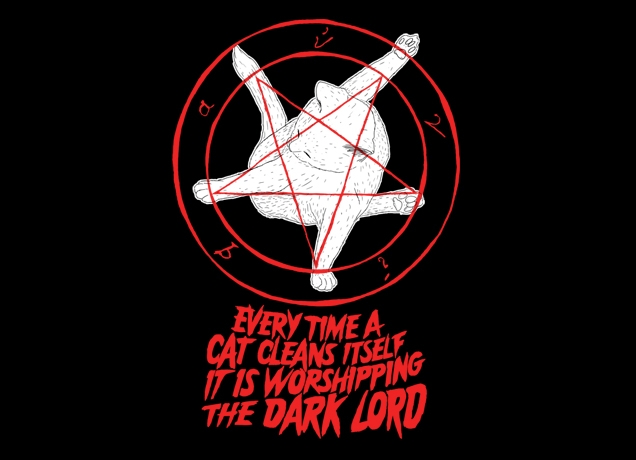 Every Time a Cat Cleans itself it's Worshipping the Dark Lord – I need this tshirt in my life!
Business Insider has a good piece on how women sometimes can sabotage themselves. I am guilty of some of these things, I think I will need to make a conscious effort to change them!
If you like ink and beards, don't go away without looking at InkedKenny's homoerotic photos. Needless to say, some can be a little bit too much for the office and that means, NSFW.
The most insane advert I've seen in a while:
This month I went to Dalston for a show at Birthdays and saw these guys called Shitwife. I liked it and it was a little bit like this:
If, like me, you feel like you never have enough hours in the day, the HBR has come up with a simple formula on how to not overcommit yourself.
Who knew that Derek Zoolander would have predicted so much about fashion?
My lovely friend Umit started a new London lifestyle blog, covering food and events. It's called Coven of Bitches and it looks very promising!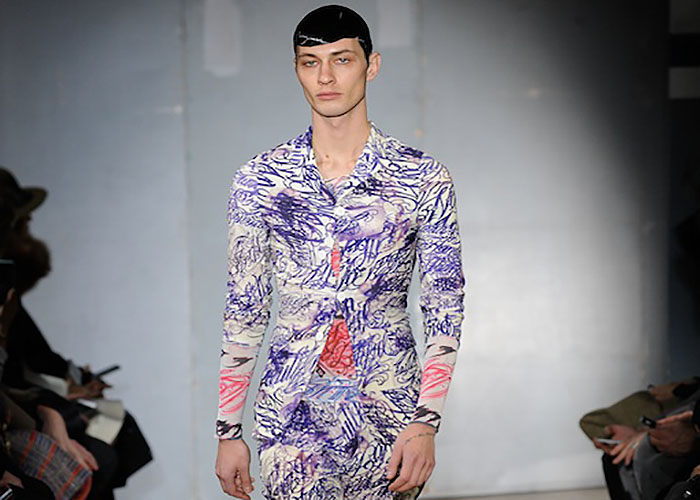 You may remember my friend Joseph Ari Aloi and his art from a couple of blog posts from last year. He's gone on to much bigger things recently, having worked on a collaboration with Comme Des Garcons. Incredible!
Something that some brands do wrong when planning blogger outreach campaigns is equate number of followers with quality – this article explains why engagement rate is a much more reliable and important metric.
#foodporn is one of the most popular hashtags and I use it all the time when posting photos of food I'm having. What if we actually mixed takeout food with nudity? Actual #foodporn. NSFW and in German, but the pictures don't need any translation.
When I started in journalism — Financial Times, 20 years ago — it was very, very exciting to see someone reading the newspaper. And you'd kind of look over their shoulder on the Tube to see if they were reading your article. Usually they were reading the share prices, and the bit of the paper with your article on was on the floor, or something like that, and you know, "For heaven's sake, what are they doing!They're not reading my brilliant article!" And we allowed users, readers, two places where they could contribute to the paper: the letters page, where they could write a letter in, and we would condescend to them, cut it in half, and print it three days later. Or the op-ed page, where if they knew the editor — had been to school with him, slept with his wife — they could write an article for the op-ed page. Those were the two places.

Shock, horror: now, the readers want to be writers and publishers. That's not their role; they're supposed to read what we write. But they don't want to be journalists. The journalists think that the bloggers want to be journalists; they don't want to be journalists; they just want to have a voice. They want to, as Jimmy said, they want to have a dialogue, a conversation. They want to be part of that flow of information.What's happening there is that the whole domain of creativity is expanding. So, there's going to be a tremendous struggle. But, also, there's going to be tremendous movement from the open to the closed.
From the Charles Leadbeater TED Talk on Open Innovation – not exactly new but still a good point on how blogging has evolved. Watch the whole thing here, if you want.
Have a great month of March 🙂