If you are one of the many people to be lucky to have been given hayfever when some divine entity was out there dishing out punishment, you will know exactly what I'll be talking about. Hayfever is a very common allergic reaction to pollen, more prevalent in Spring and when the weather is warm and dry, as the trees will be setting them free in hopes of reproducing.
These miraculous particles will sometimes land on our noses instead of the stems of other pretty flowers and create havoc by causing our noses to itch, run and our eyes to get red and equally itchy, all topped with a tendency to sneeze like we're trying to expel the devil from our noses. Flowers are pretty, but boy, they are evil!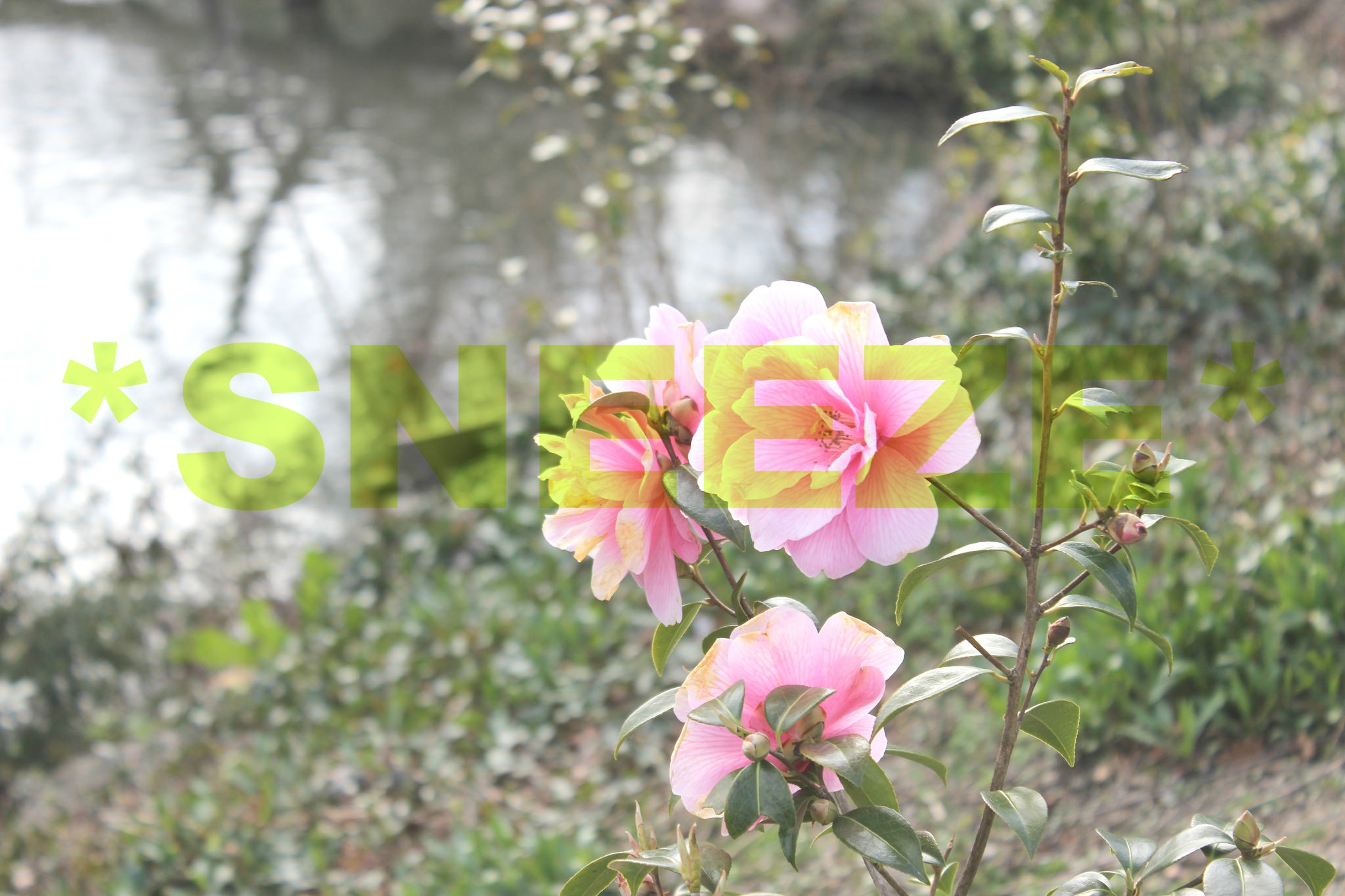 There are a few ways of avoiding or dealing with these symptoms, which include:
– Not leaving the house or opening any window for the course of a few months (or at least when it's not raining).
– Using a saline nasal spray for washing the nasal cavity and getting rid of allergens that might be stuck up there.
– Taking anti -hystamines which can sometimes be drowsy and leave you in a state of drugged confusion.
– Use a nasal guard gel, which is something I've only discovered existed this year.
The first option is not really possible, unless you:
a) enjoy being seclusive
b) work from home
c) are retired.
When it comes to treatments, the second option is actually quite good, as it really relieves itchiness and make your nose feel refreshed. Third option is also good and you just have to be careful with taking the non drowsy pills during the day. The forth option I have just tried and it's really good because it's a drug free option.
Lately I've had the worst and most violent hayfever reaction I can remember. I was alright, until I went to Berlin. I don't know what kind of trees made it flare up but boy, talk about a sneezefest. My head was permanently full of snot, which also gave me the impression that my brain was trying to escape my skull through my nose. My eyes got a bit swollen and had a massive permanent headache for a few days. Back here in London, it's been a bit better but only on a few days. I've been doing the combination of drugs and nasal guard gel that works during the day but I always find it that I'm worse when I wake up in the morning.
I've been trying mostly everything and I'll try anything that helps deal with this flowery curse. Have you tried anything else that worked?
PS: I received a sample of Allergie Block, words and opinions (and the amazing graphics, haha) are my own.