We all love taking a trip overseas, but sadly they do tend to cost a fair lick. Today, we're going to provide you with five simple steps to saving when it comes to your break. Follow this advice and you should be able to save a tidy sum when you next head off abroad.
Travel in low season
This technique is a proven winner when it comes to avoiding paying extortionate prices for travel. Certain times of the year result in cheaper prices thanks largely to the lack of demand for holidays during these periods.
When thinking about how to make the most of travelling in low season, you'll want to weigh up a number of factors in your mind. For starters, are you travelling at a time when kids are likely to be off from school? Think about all sorts of things, from climate to seasonal events which could be happening.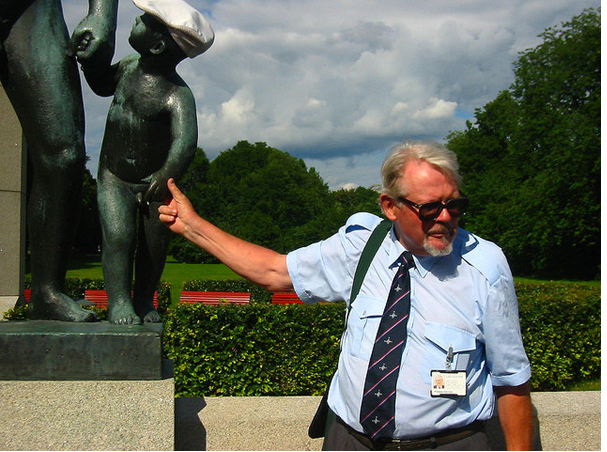 (image credit to: https://www.flickr.com/photos/boedker/)
Don't opt for commercial services
You're more likely to save on a holiday if you decide not to stick to the commercial tours which have been set up to make a quick buck. Sure, you'll learn the odd thing or two you might not have done on your own, but is it really worth what's likely to be double the price?
You can make your own adventures, and probably have a much better time in the process. Discover at your own leisure and don't rely on someone who's charging you a small fortune to lead you round by the hand. Independence is part of what makes a holiday great.
Prepaid currency card
You're likely to face harsh currency transaction rates if you pay for things with a credit card. Avoid this by investing in a prepaid currency card. These handy devices allow you to top up before heading off, with no interest or conversion rates charged by your bank.
Despite these standing out as a definite advantage for travellers when compared to regular credit or debit cards, you'll want to also be wary of some of the faults you can find with this type of tool.
International mobile contracts
It's no secret anymore that travelling abroad is going to take a massive toll on your finances if you leave your data running or make a call on your phone. You can avoid this problem by entering into a contract with a provider who offers international rates.
Vodafone are a good example of this; with one of their contracts seeing you pay 75p for connection and then standard home charges when it comes to a call itself. This flat rate makes things more feasible for users when abroad – and saves a wad of cash.
(image credit to: https://www.flickr.com/photos/yisris/)
Travel about overnight
When you're on foreign shores, your best bet for money saving would be to travel on overnight journeys. These will cost considerably less, and allow you the chance to sleep through most of the travel itself. Sleep as you travel, for half the price, before waking up in your destination. Does it get any better?
If you're interested in saving money when you're next abroad, make sure to pay attention to the helpful tips we've laid out for you here.