It's hard to pick just one favourite movie character but when asked, Divine does come to mind. Just who is Divine, anyway? Divine was the stage name of Harris Glenn Milstead, made famous by John Waters' films, such as "Pink Flamingos" or "Hairspray", to name but a few.
Why the appeal? Divine is a funny drag queen in killer makeup and totally camp – which are all winners in my book.
Chill Money asked what I would do with an unlimited supply of money for a day if I was my favourite movie character… so here goes!
– I'd buy myself a few pairs of cha cha heels in black because good girls don't wear cha cha heels!
– Get some figure-hugging leopard print dress to walk down the street in – escandalo!
via GIPHY
– Buy a pink trailer and move to Phoenix, Maryland
– Fill the front yard with pink flamingos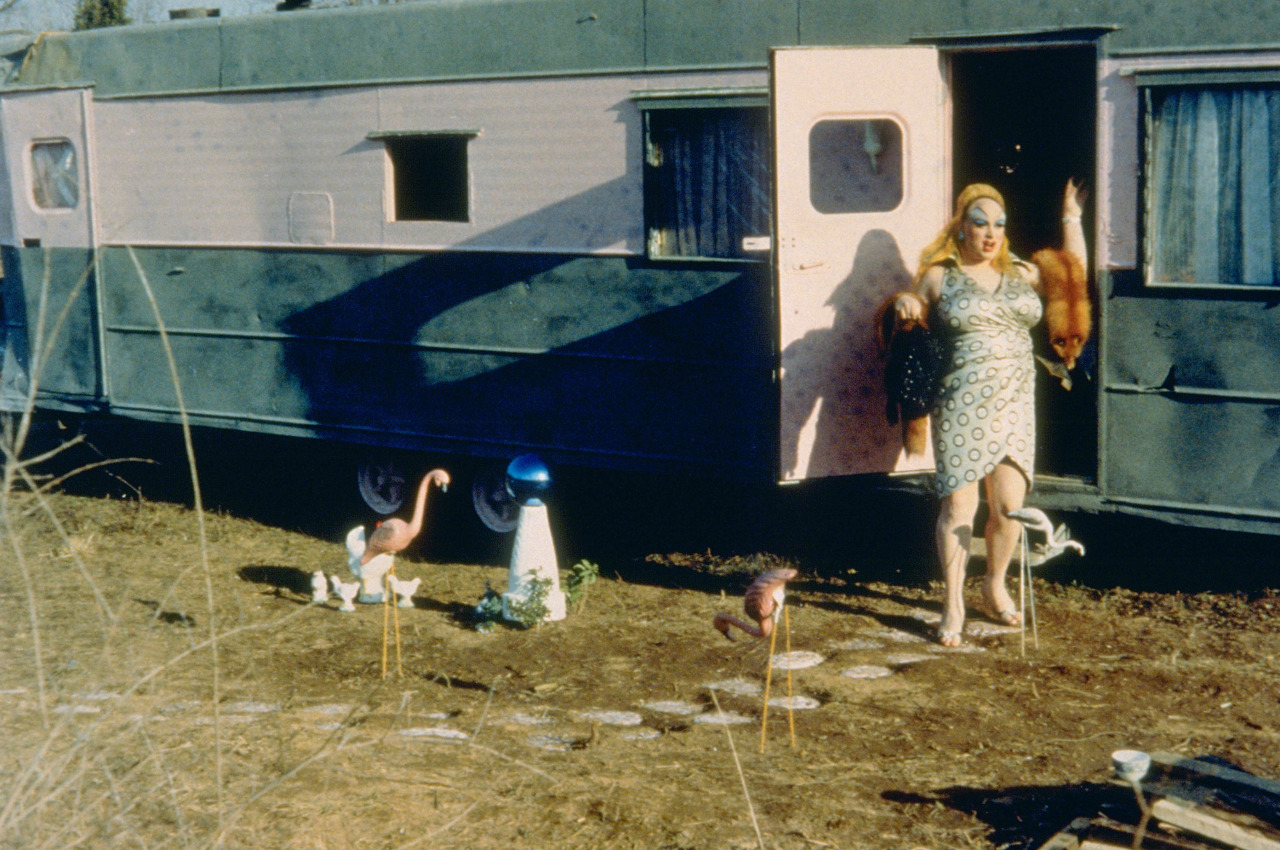 – Get a year's supply of long falsies
via GIPHY
This is what I would do if I was Divine. If you ask me as Sara, I'd probably come up with something different, but not as funny, I guess. What would you do?
PS: Check out the cool infographic after the jump and read some interesting facts on money and cinema.