Where to start on a subject such as this? I wouldn't want to pretend to be an expert in the political and economical ins and out of the whole thing but I have to say that I am against Brexit. I say this not only as a European citizen living in this country which I have called home for nearly 9 years and where I have built a life and an art career for myself… but also as someone who has grown to love this country and the people in it. I believe that this is a big mistake and mostly because of greedy politicians who are looking for their next meal… rather than look after the good of the people who have elected them.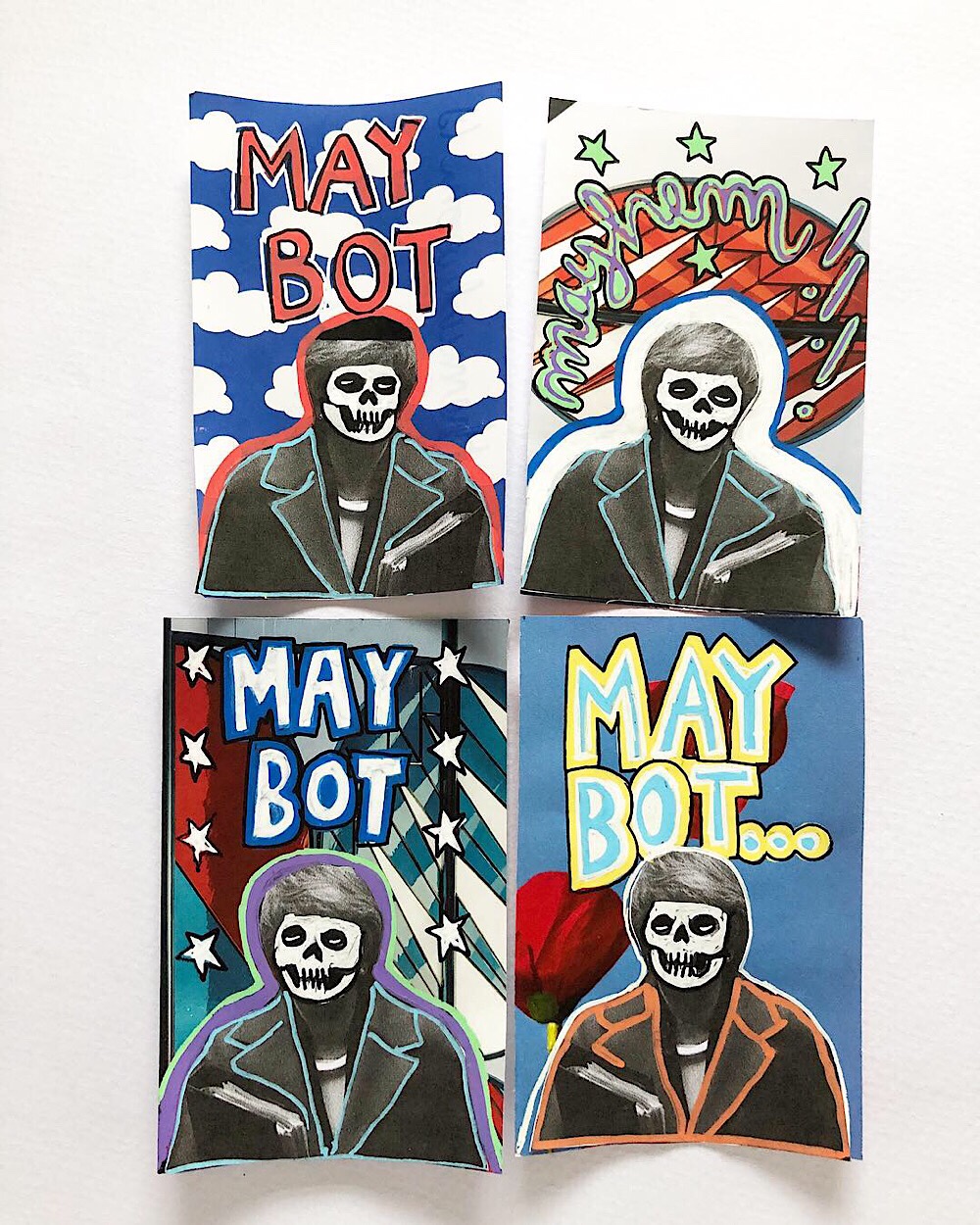 I know this is a very divisive subject, even within families and that there are many emotions involved but somehow the majority of the arguments for it don't make much sense to me… particularly when you start hearing that due to this whole mess there is going to be a shortage of food, medicine etc. I'm starting to think that we should start buying gold and silver such as from Golden Eagle Coins, as the pound is also due to lose (even more) value. Or even start stockpiling tinned foods for us and our pets, as I have heard being suggested in the media. Great!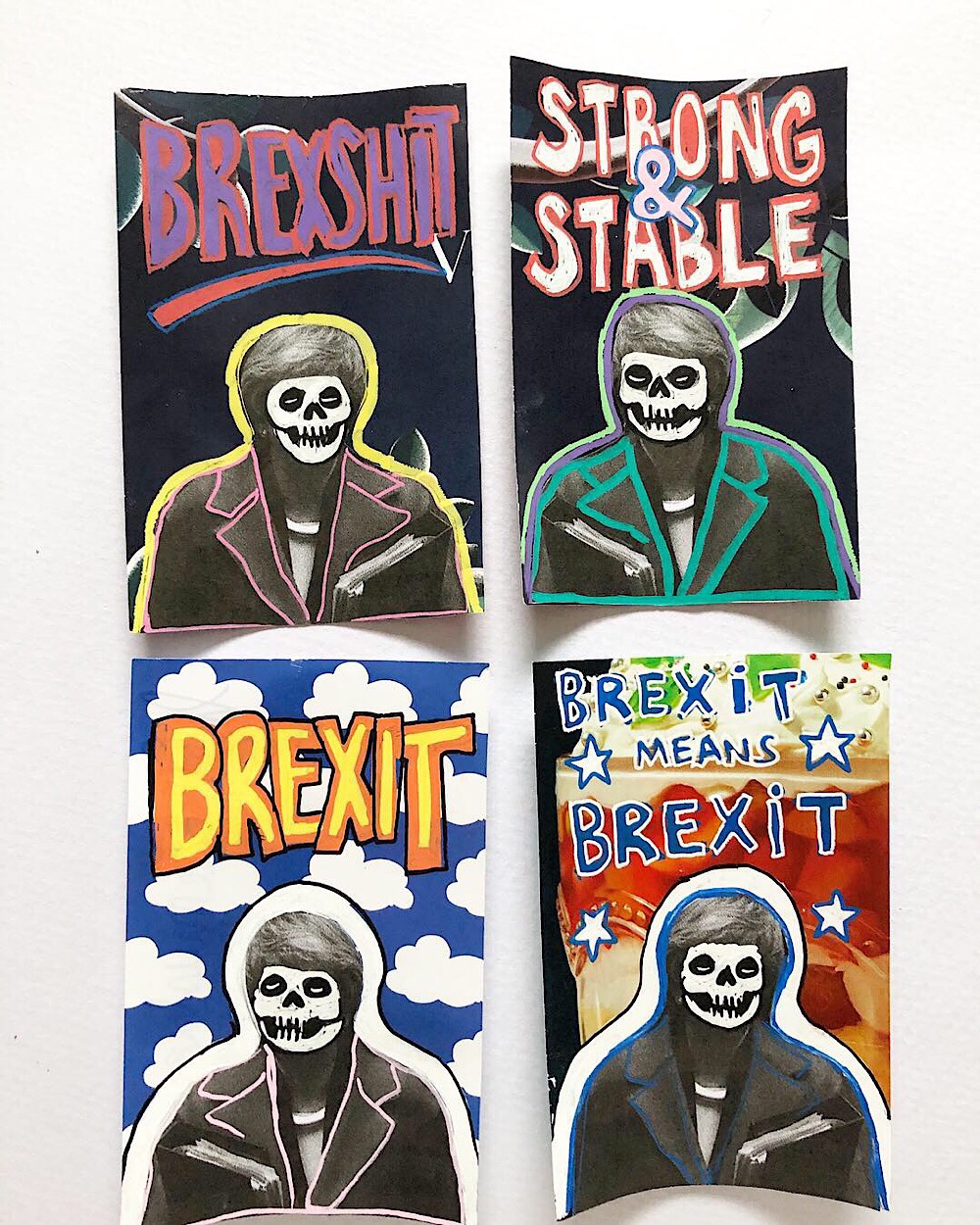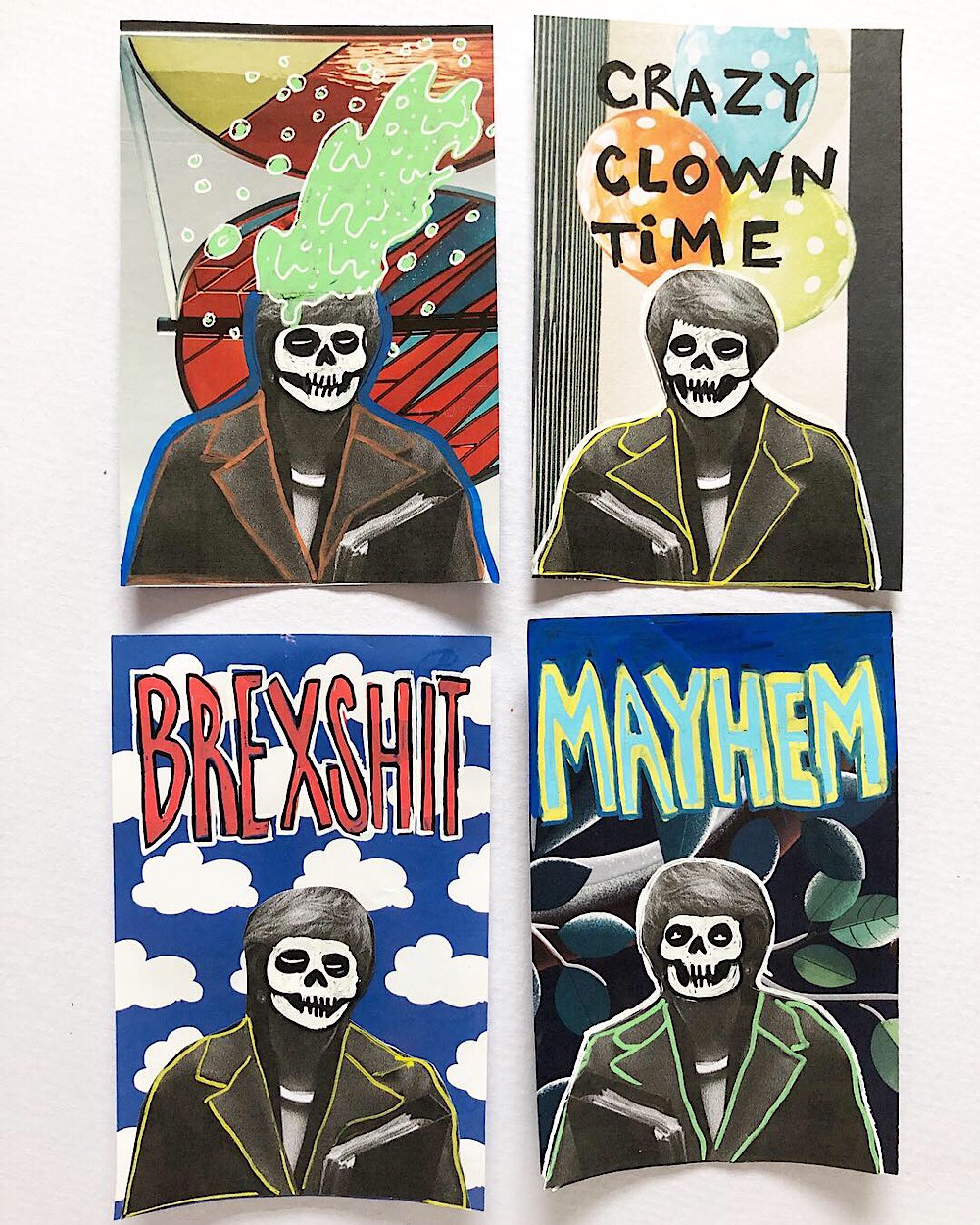 As I feel fairly strongly about the issue, it was with a lot of happiness that I have agreed to participate in the Brexit Art Machine project, from the makers of Artobotic. I created original mini art pieces that will go in a vending machine, which will hopefully get to tour the country. Even if you don't see it or get to purchase one of the art pieces from myself or the other participating artists, you can at least see them now! These are tiny painted collages, no bigger than the palm of your hand, so they could be fit in the vending machine.
I am not allowed to vote… but I am allowed to make political art… for the time being, at least. Who knows what the grim future brings?