With lockdown now easing and some businesses opening their doors, things are somewhat returning to normal.
Personally, as I am still supposed to be shielding, I still have to be more careful than most people and I am still maintaining a distance and limiting my outings to the strictly necessary. It is not ideal but considering that I am preparing to move and leave the country soon, there are loose ends that need to be tied. As such, I have been venturing further and further from home in the last few weeks, within reason of course. I am avoiding public transport and all of the places I have been to are within walking distance, even if a bit further away.
So, the first outfit I wore on what was probably the hottest day of the year so far. Unfortunately, I had to venture out of the house, as I had a couple of errands to run – go to the post office and send out art to my customers, pick up some prints at the printers, do a bit of shopping, the usual stuff.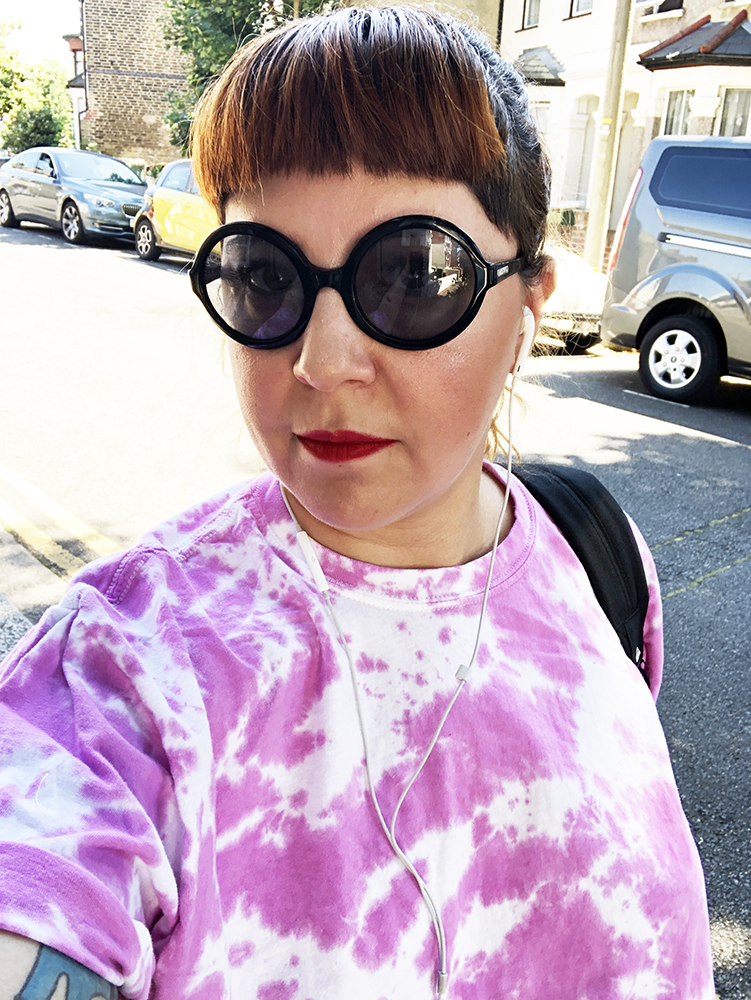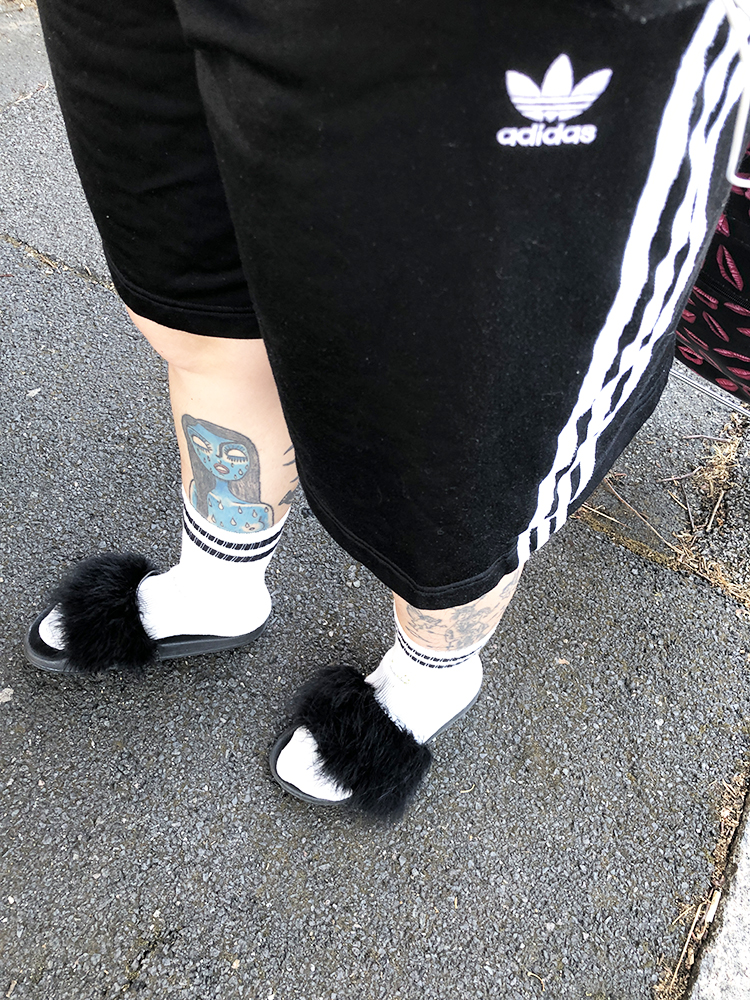 Unfortunately, none of my housemates was home that day so I just had to improvise! Luckily I took the photos as I was leaving the house, when I got back I was dripping in sweat and looking worse for wear!
Outfit details:
Sunglasses – I can't remember the brand but I got them from TK Maxx a while back
Pink Tie-Dye Oversized T-shirt – Femme Luxe (gifted)
Culotte Shorts – Adidas
Tube Socks  – Uniqlo
Sliders – Shoe Zone
The next outfit I wore on a day out with my friend Ross, he cycled over from Hackney and we walked to one of the local cemeteries for a peaceful walk. It was the first time I went in West Ham Cemetery and it was a very touching visit. As it happens with many of London's cemeteries, there are graves dating from Victorian times, all the way through so many young men fallen during both World Wars. It is like walking through a bit of history. I took many photos, I might have to share them on a separate post. Here's just the one for an idea of what it looks like: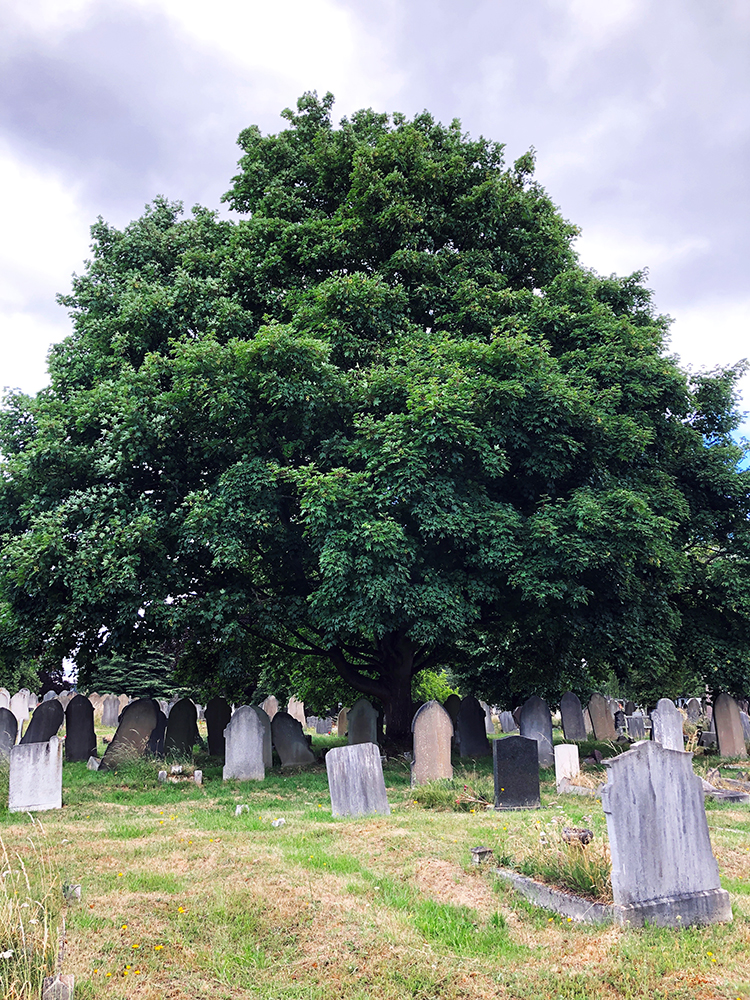 Even though a cemetery isn't the most cheerful of option, it was an interesting visit and it was empty, which is a good thing when you are trying to avoid crowds.
Ross took my photo at the cemetery entrance: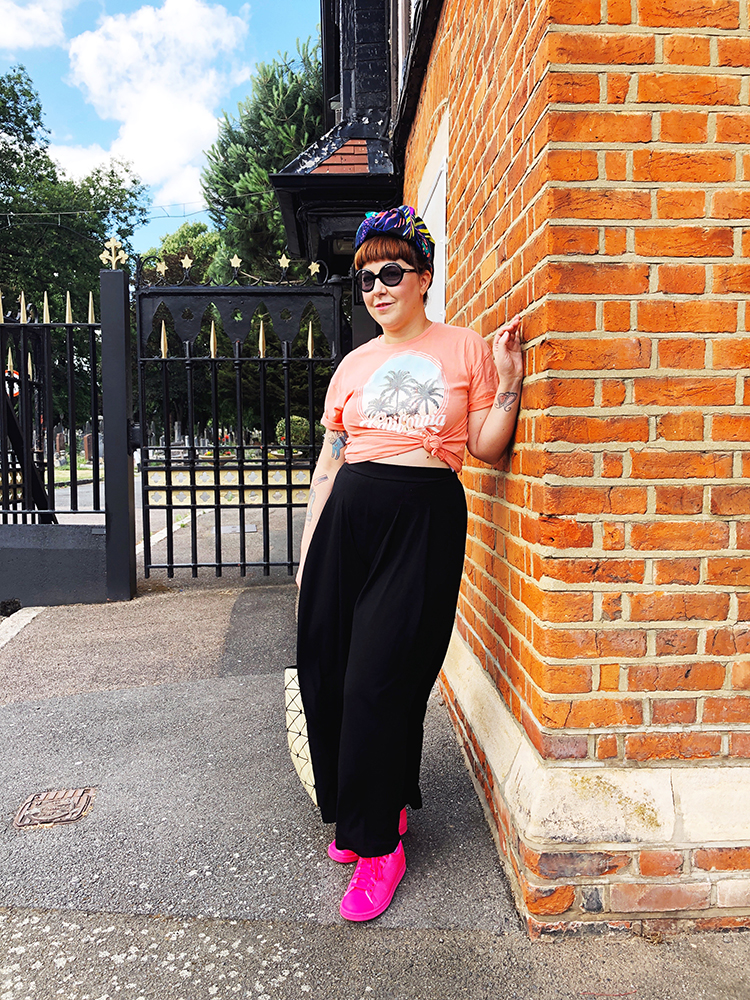 Outfit details:
Scarf – from a shop in Oxford, can't remember the name anymore (gifted)
Sunglasses – As above
Coral 'California' Graphic Print T-Shirt – Femme Luxe (gifted)
Palazzo Trousers – Uniqlo
Neon Pink Trainers – Stan Smith by Adidas
Bag – a gift from my friend Lili
On my next outing, I ventured a bit further away from home. I walked over to Hackney Wick, passing through the Olympic Park. It was a nice and quiet way to say goodbye to London. It is a bittersweet feeling, happy to leave and the reasons for leaving but sad to leave my lovely friends behind. Had a great day out being responsible with masks and pasting up some artwork – I have created a new series of paste-ups as a way of saying goodbye (or see you later, rather) to London.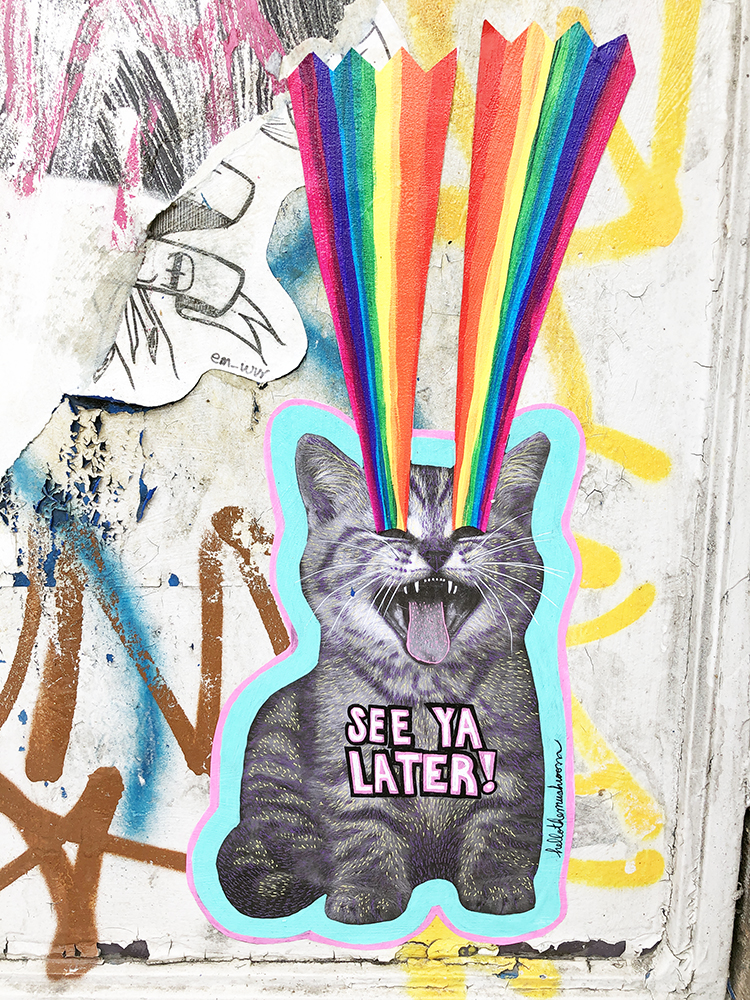 I will be making some more for other areas before I leave, I hope they last for a while as I won't be able to come back so soon, due to the pandemic.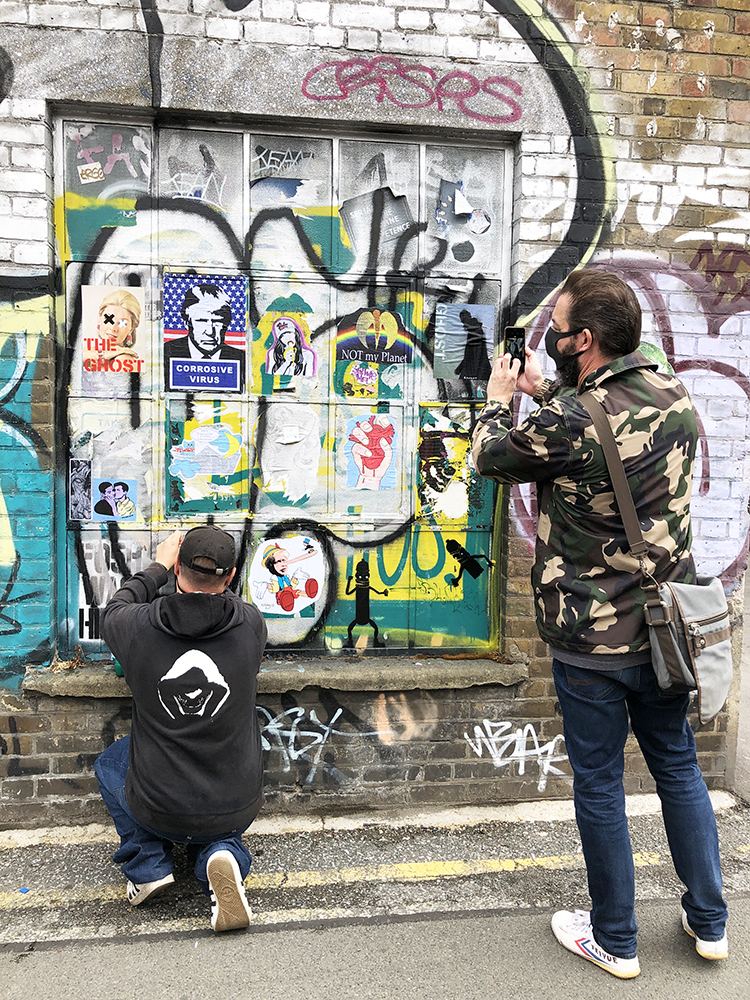 Some of my friends adding some of their own work on the walls of Hackney Wick.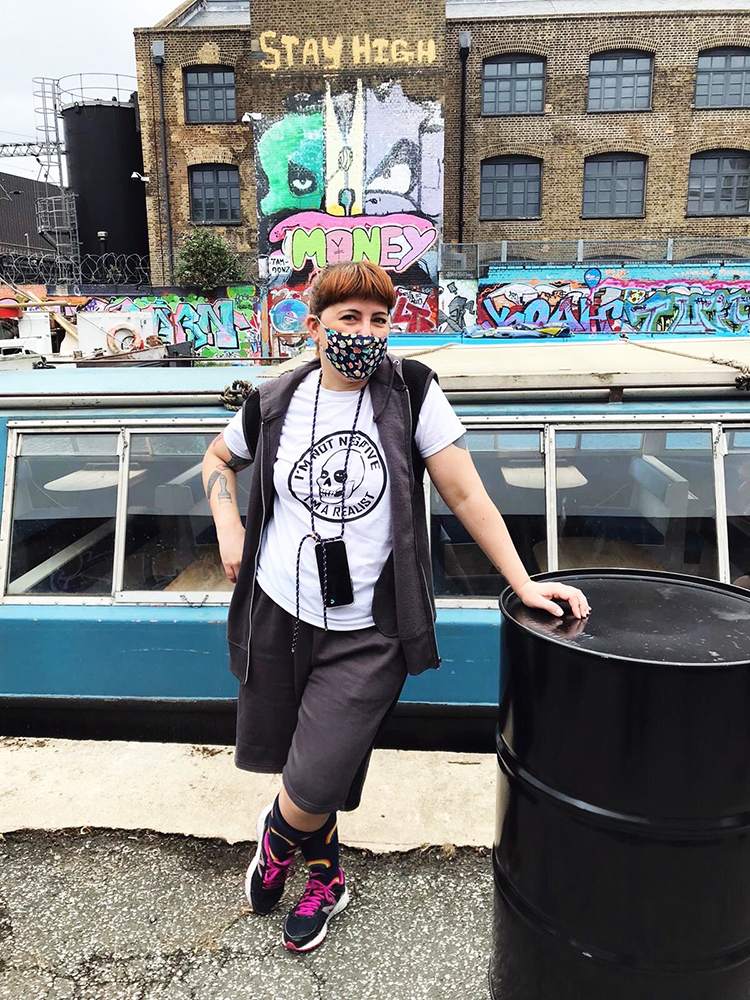 Outfit details:
Mushroom Face Mask – Shein (totally on brand, right?)
Charcoal Oversized Hoodie Shorts Loungewear Set – Femme Luxe (gifted)
T-Shirt – my own design (currently not available)
Navy Rainbow Socks – H&M
Trainers – New Balance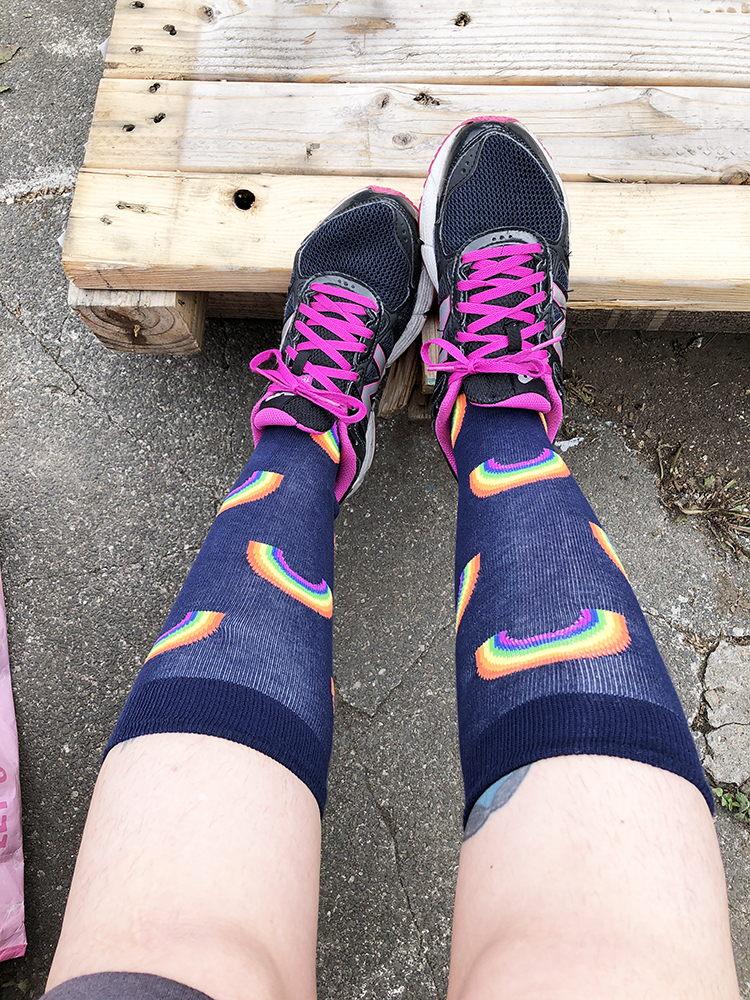 I love these socks, I'm glad I brought them home from the sale!
The next outfit I photographed at home – I used the self-timer this time. The weather has been so weird that it was raining lightly when I did the photos. I wish they had turned out a bit better but the light doesn't help and I am not sure I wanted to wait for the next sunny day as it might never happen!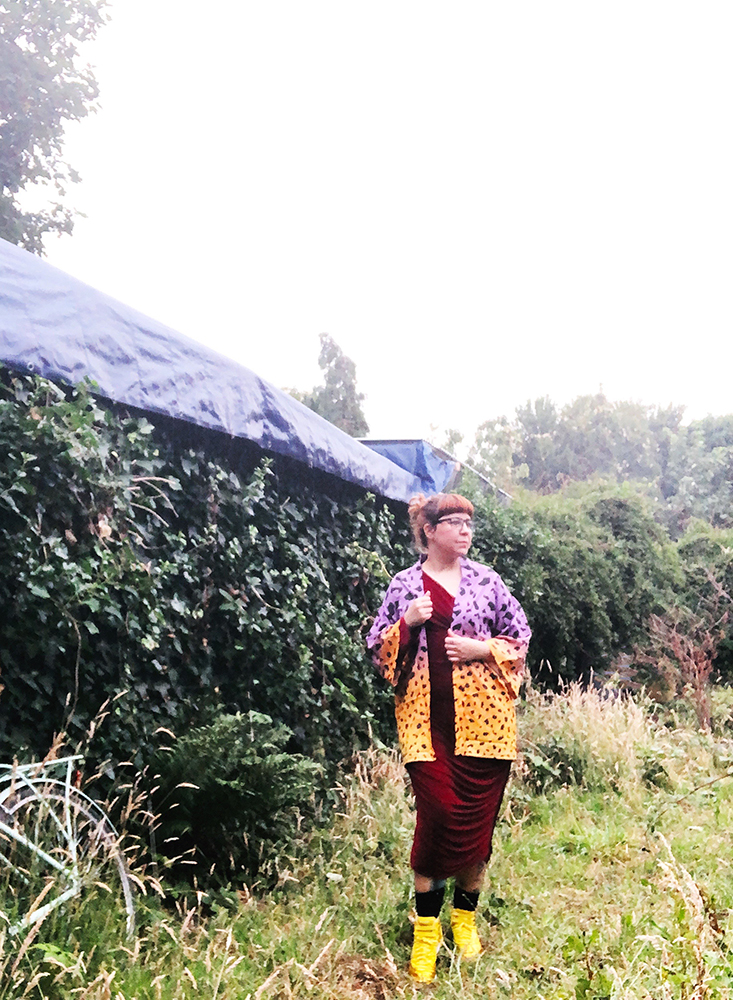 Outfit Details:
Haori Style Jacket – Zaful (I love the 80's synthwave vibe this piece has)
Wine One Shoulder Ruched Slinky Midi Dress – Femme Luxe (gifted)
Yellow and Gold High Top Trainers – Reebok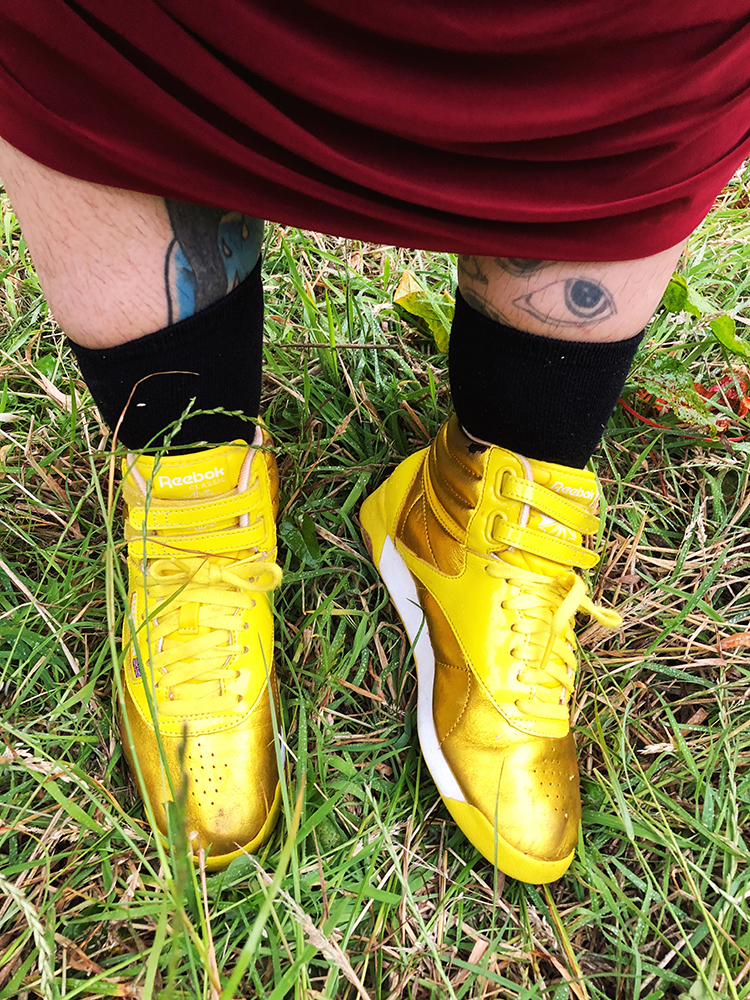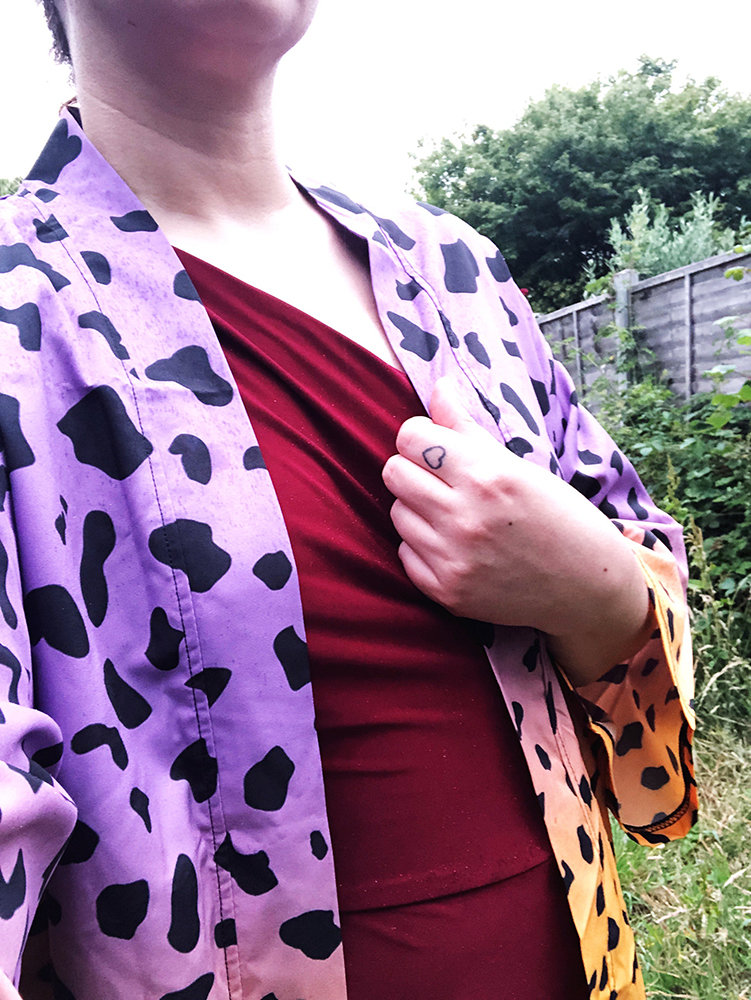 Just some quick detail shots of the shoes and the top pattern. Hopefully, the weather will get nice again, I miss taking decent outfit photos!
I should share some more photos of my recent outings if I find the time for it while I finish packing!