Sometimes the Universe has a way of providing, and this post is about one such situation (kind of). I will explain: I am still sat in London, waiting for borders to open and travel to become a possibility once again… but that doesn't preclude me from making plans and thinking about what I would like to have in my future home. I even got a new rug, that I had delivered recently – just look at it, isn't it gorge? One thing I know: I don't want to have a home that's completely furnished with IKEA items (even though I know we will be getting some anyway) and personal touches are always a good idea.
With that in mind, I had been thinking I wanted a suspended plant in one of the areas of the living room. Lo and behold, Lovecrafts contacted me and asked if I would like to test one of their tutorials, one of them being, you've guessed it, for a macrame pot holder. Talk about serendipity, right?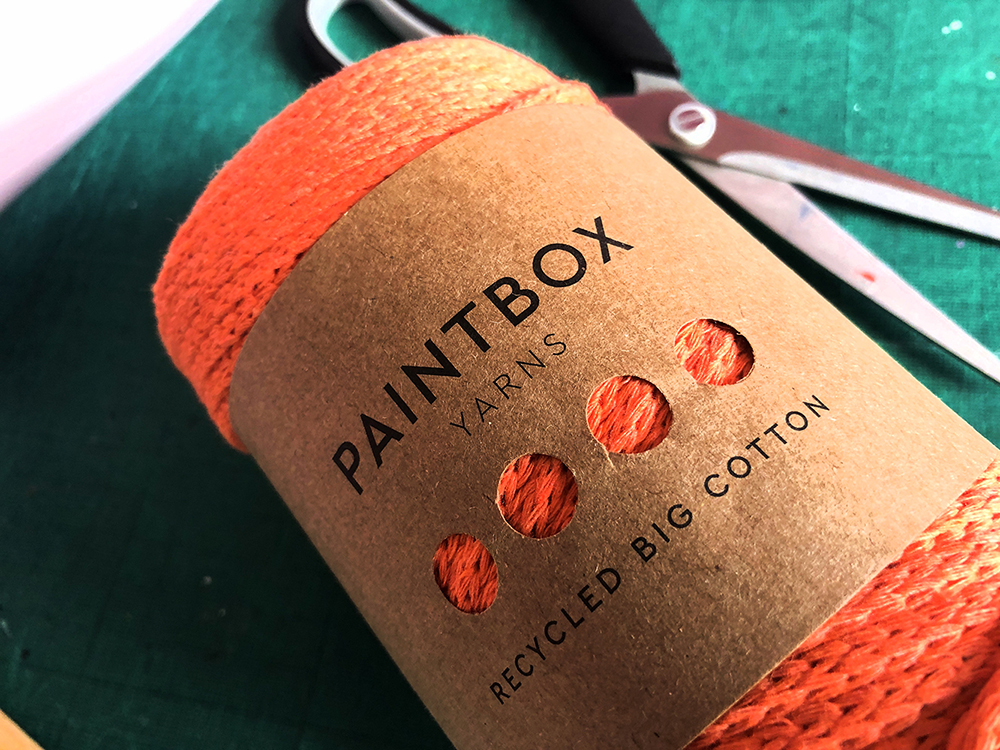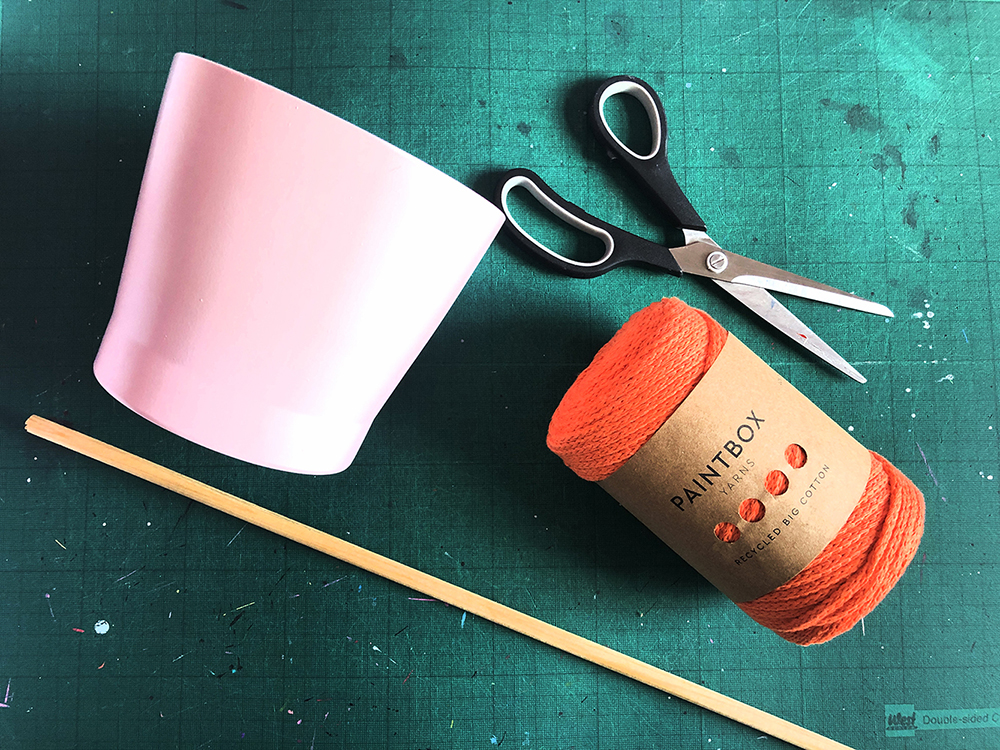 They sent me the material I needed – some soft cotton yarn in orange (the colour I picked, there are a lot of options to suit any colour scheme). Apart from the yarn, you will need scissors and something you can use to work on- I had a bit of balsa left lying around and I used that. I also found it useful to use painter tape or masking tape to gently secure the yarn, as I was doing it by myself. If you have a friend or family member to help, you might as well ask them to give you a little hand instead. I also had a pot lying around, that I thought would be useful to check for the structure and how it looked, even though I think it could use a slightly bigger pot.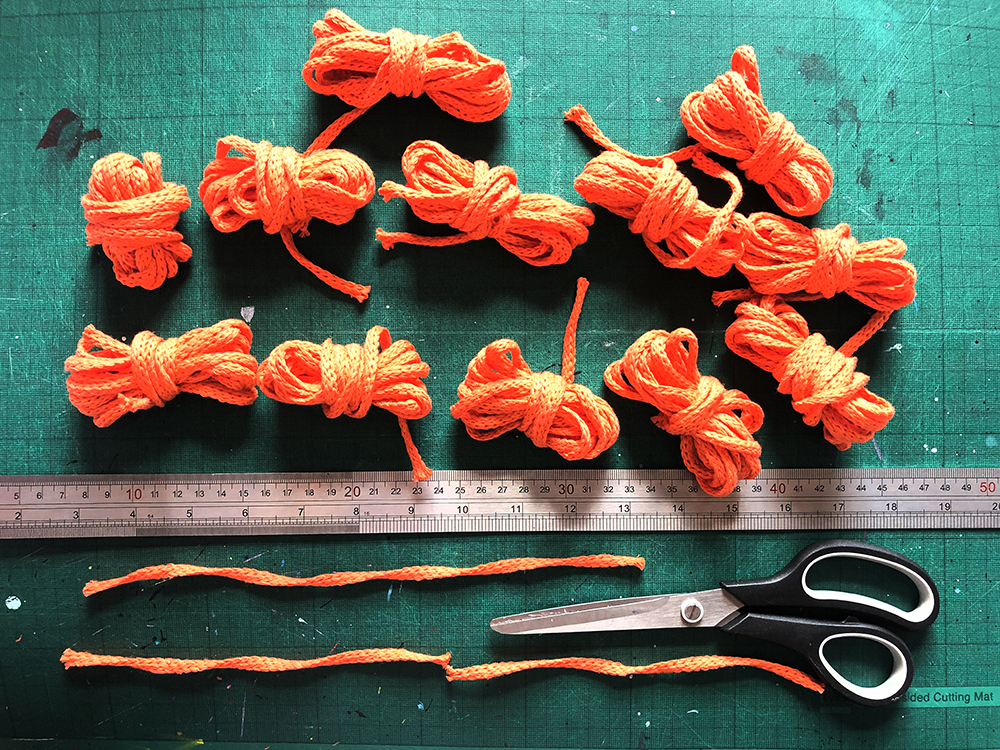 I started by reading the instructions and watching the video tutorial for the macrame pot holder and started preparing the materials, by cutting the necessary lengths. I used my metal ruler but I guess that some measuring tape would also do the trick.
Once I laid out everything and started the middle section, the more complicated part started – the actual knotting! Don't let it phase you though, it seems more complicated than it actually is.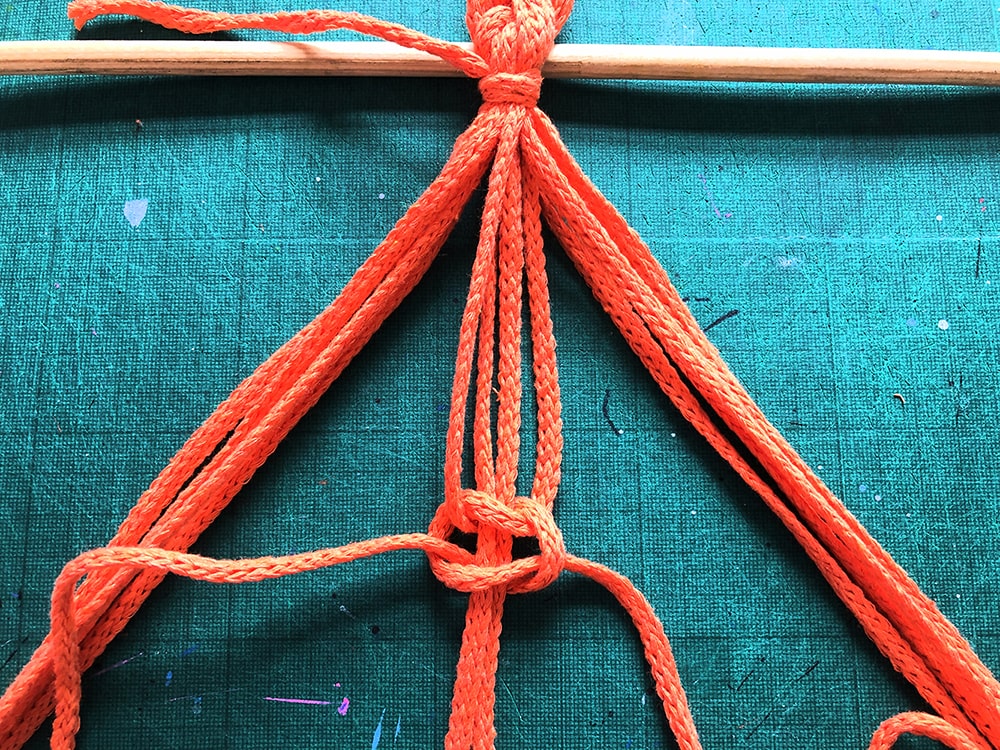 After enough rows of knots were completed, it was time to finish the bottom and trim the excess yarn and voila!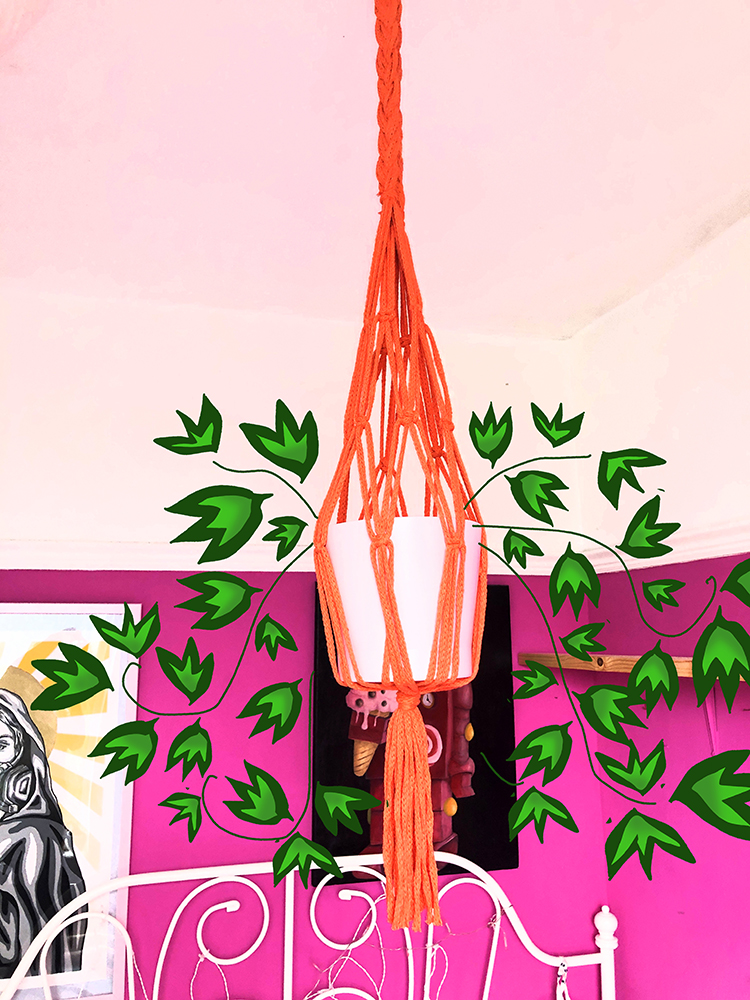 A new potholder ready for the new home! I didn't have an adequate plant so I Photoshopped a fake plant on it instead, I think it gives you a pretty good idea of what it could look like!
This was an easy and great project to make – between cutting lengths and finalising it, it took under two hours to finish, making it a perfect project to do on a weekend, for that good sense of accomplishment that comes with making your own stuff.
Disclaimer: The materials used in this post were gifted by Lovecrafts.