Shauna Haider is the Creative Director of We Are Branch, Blogger at Nubby Twiglet and co-founder of the The Blogcademy. The first time I discovered Shauna's talent and extreme good taste was when I entered this Livejournal community called The Imeldas (in a previous life!). Very suiting, heh? A long time has passed since then and Shauna has become an extremely talented designer. I met her in person when I attended the Blogcademy back in September and she agreed to do a little interview for my blog! Yay!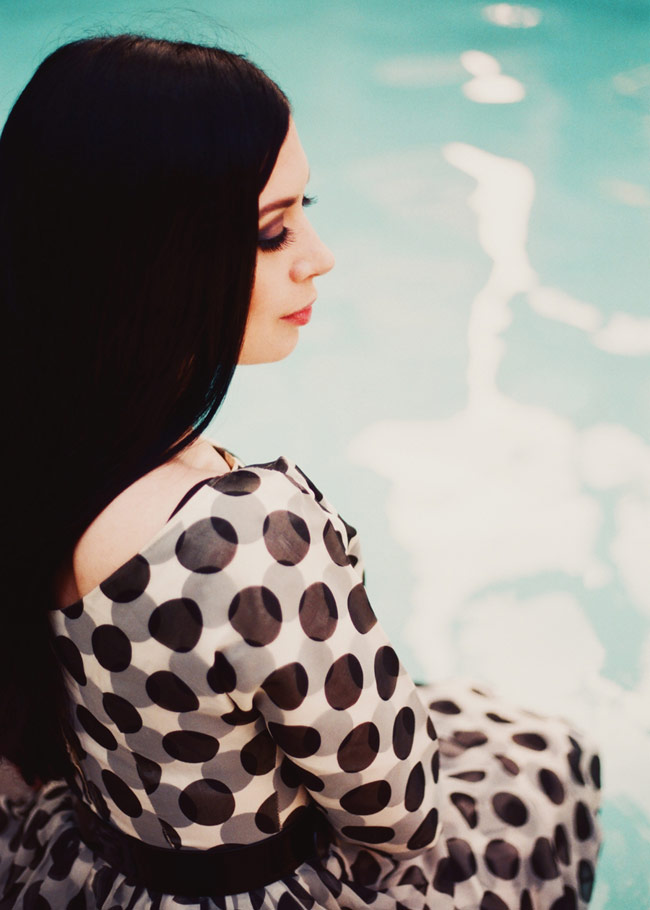 1 – What is your favourite hang out in Portland?
My favorite hangout by day is any Stumptown Coffee location because of the good coffee and great people watching. By night, it is The Slingshot Lounge. The Slingshot is super friendly, plays awesome music, has a great food menu AND a photo booth! What more could you want?
2 – If you had to convince someone to live in Portland what would you say?
I probably wouldn't try to convince anyone to move here! I am a native and most of my family lives here so Portland definitely feels like home to me. But over the last decade, it has changed a lot, in some ways for the better and some ways for the worse. We've still been able to retain a lot of the small town feel and uniqueness here but with the way it's growing, I don't see that lasting forever.
3 – We like shoes a little bit too much. What is your favourite pair of shoes ever?
My all-time favorite shoes are the Dries van Noten wedges from the Fall 2007 RTW collection. I have three pairs and they're the shoes I'll never give up!
4 – Where do you see your career going in the future? I've been following you for a few years online and you are an inspiration.
I just launched a boutique design studio last month called We Are Branch! As a freelancer, I knew it was finally time to step up, bring in some helping hands and take the work I was doing to the next level. It's definitely been all-consuming but design is my biggest passion so I love it. I hope to continue growing as a designer while getting better at managing time and expectations which isn't always easy!
5 – What advice would you give to your younger self?
I would tell my younger self to not be so fearful and to take bigger chances. I've always played it a little safe, afraid of what might happen if something goes wrong. But in the last few years I've learned that the only way to achieve significant growth both personally and professionally is to take bigger risks. Sometimes you have to stop and ask yourself what's the worst that could happen. And once you put it into perspective, it's easier to take the leap. I wish I would have figured that out earlier!
6 – Do you have any project in the works that we should keep an eye out for in the future?
Growing my client base with Branch is keeping me very busy and I am enjoying the new challenges. Besides that, I'm working on some new projects with The Blogcademy, the blogging workshop I co-run with Kat Williams and Gala Darling which is always a fun challenge because it's a chance to both work on content and design it!
Thank you Shauna, for your time and gracefulness!