As promised, here's a write up of the main trends spotted at LFW, by Olivia Golding, with some exclusive content for Hello the Mushroom! Check out more street style at the Missguided.co.uk blog!
London Fashion Week couldn't have been more British after we were greeted by the all-too-familiar rain. That failed to dampen anyone's spirits though as we slung our cameras around our necks and admired the street style parading proudly on the stage that is Somerset House.
Given that street style now influences fashion trends as much as the runway shows themselves, we were paying close attention to what we saw on the cobbles this season. Competition between fashion bloggers was fierce as each competed for best dressed. The skies may have been grey and gloomy, but the street fashion was anything but.
Some of us girls over at Missguided popped down to Somerset House at the weekend to soak in the atmosphere and find out for ourselves if the trends we predicted to be big for spring / summer were showcased on the cobbles, and guess what? They were!
Here's our favourite street style looks from London Fashion. Will you be sporting any of these looks in the coming months?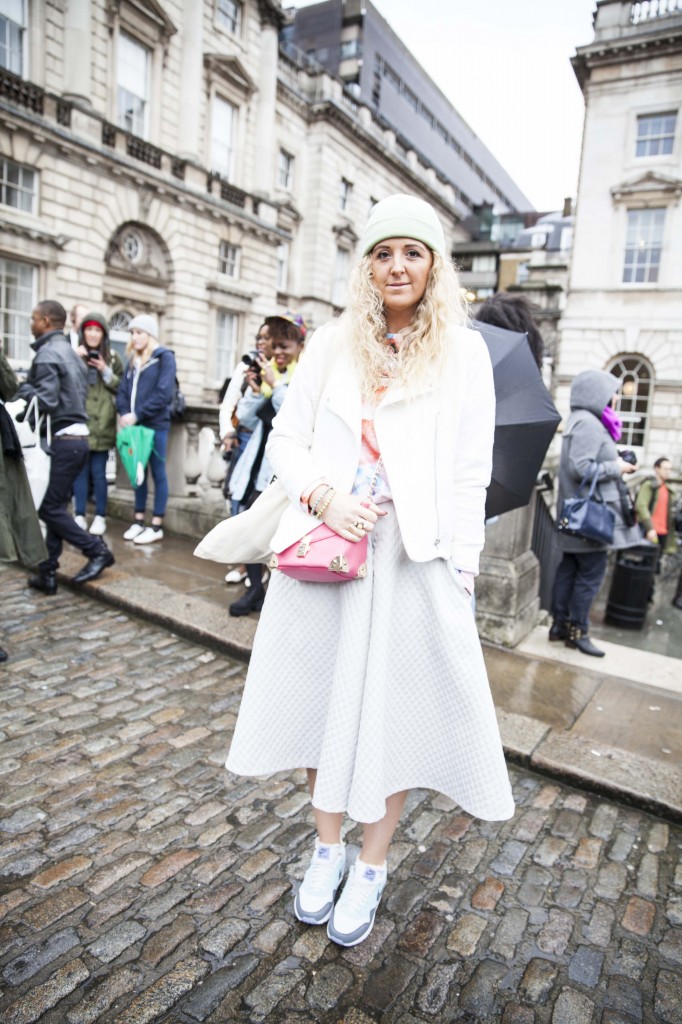 As S/S'14 approaches we can expect more than a sprinkling of no less than all colours of the visible spectrum. If you paid attention in physics at school, you'd know we're talking about white! Perhaps as an honour to the snow that never came, we're anticipating this fresh hue to dazzle us this season. It's going to be class all the way as midi-skirts become a permanent fixture in our wardrobes. Bringing a certain element of elegance, we're sure that midi-skirts will have us sway our way through to summer.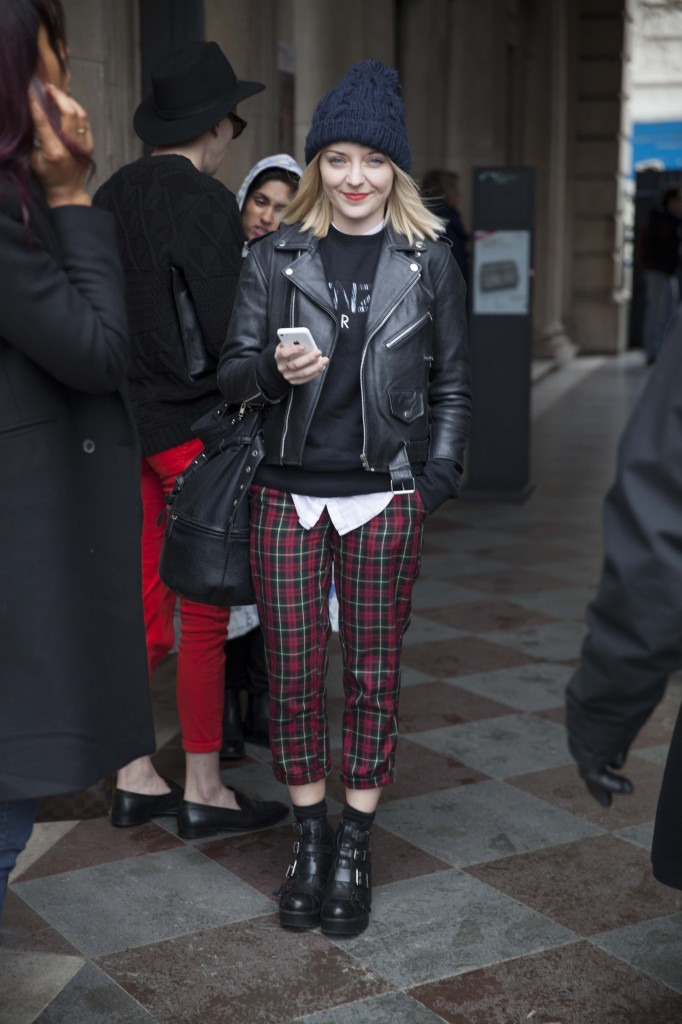 Jumping to the other end of the scale, we're welcoming with open arms print trousers and boy, what a treat for our eyes it will be. Remember the rules of opposites though! When donning your print trousers that are sure to turn heads in a crowded room, pair them with plain numbers. Take our model above. We love the tartan print but also how she's played it cool on her top half with a black jumper sitting on top of a white shirt, all enveloped with a black leather biker jacket. Not to mention, a cute and wise move on the navy bobble hat. The wind that day was getting on everyone's nerves.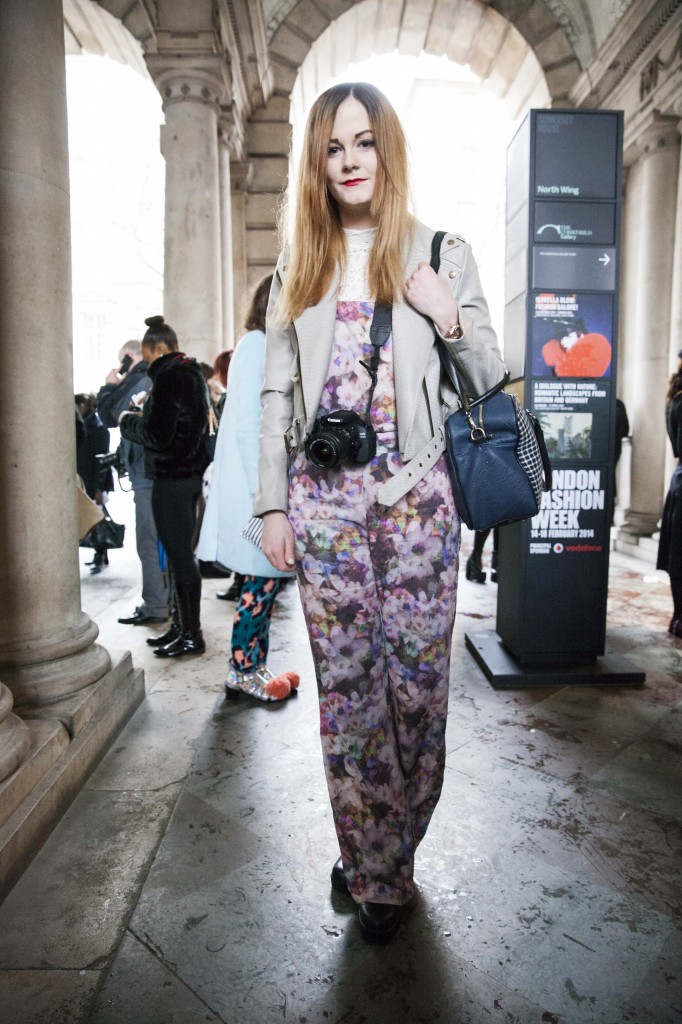 Too many people go on about how great the '80s were and not that I'm disagreeing, but where's the love for the '70s!? Well, it's time for that era to shine; let me introduce you to the jumpsuit. The one-part outfit, depending on its pattern, can be teamed with a simple waist-length jacket. Obeying rules similar to the above, our model has opted for a floral number with a beige leather jacket.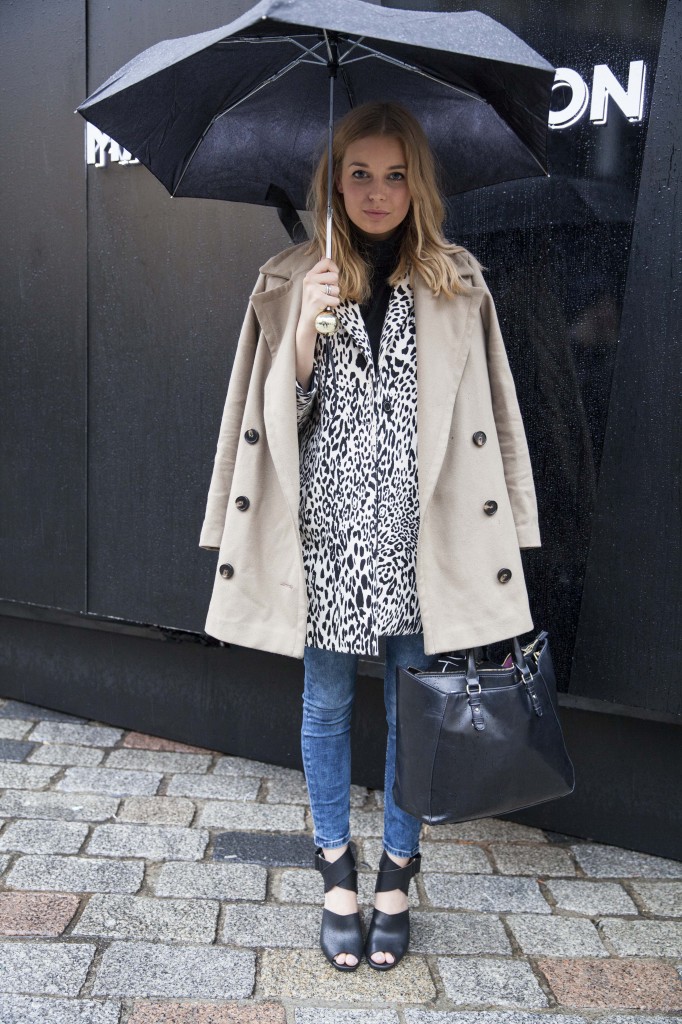 Denim, one of our greatest loves, how could you ever go out of fashion? Dress it up, dress it down, denim is our trusty PIC (Partner In Crime) in all situations. Our model has gone for the daytime class type affair; animal print carried by a beige double-breasted jacket. She dresses it up with high heels that belong with skinny jeans.
Robyn from the Missguided team had this to say…
"London Fashion Week is always a whirlwind of fashionable excitement. From spying street style trends, models off duty and celebrities alike to those insider moments, there is no occasion quite like it for those with style close to their heart."
So there you have it, four trends to bring in the daffodils, lambs and glorious sunshine. We can't wait to see what attire you guys will flaunt.