Esty Lingerie is a lingerie brand that started in 2009, making beautiful and ethical unmentionables that recently caught my eye. Their pieces are not only gorgeous but they are also made in the UK, which is means they are not being produced in questionable conditions somewhere else in the world.
I was given the choice of picking one item from their choker collection. It was a hard choice – there are some very cute designs on their page, that would add a little "je ne sais quoi" to any shirt collar or cleavage. However, as you will have noticed if you follow my lingerie board on Pinterest, I'm a big fan of strappy stuff, so the 3 tiered choker was the chosen one. The next step was picking a colour and again there were a few options available. I was torn between black (goes well with just anything) and burgundy, which would've been an elegant choice. I ended up going with the all time favourite black.
The choker arrived in a nice little pink organza bag, which I thought was a nice detail, plus it's great for storing it neatly in your bra drawer. These chokers are extremely versatile and can be worn to spice any boring old bra, going from meh to ooh la la! Inspired by some photos I have seen recently by Ellen Von Unwerth, I decided to do something a little bit different than the usual. I wanted to add movement but at the same time be able to show this lovely new accessory, so equipped with my new camera and the remote, this is what came out.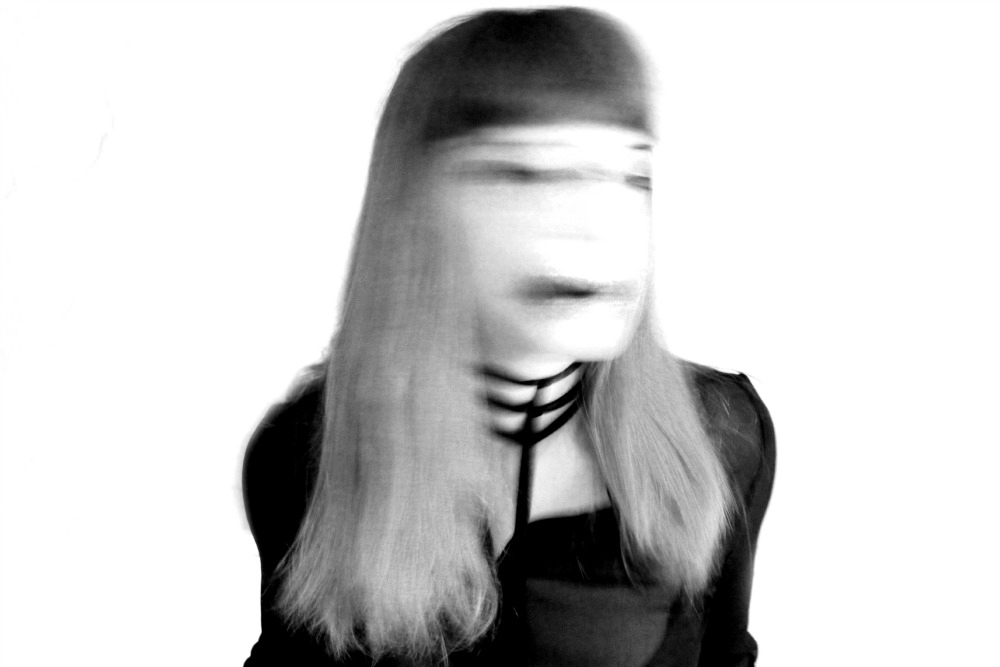 Details: Choker courtesy of Esty Lingerie, Black Shirt from Vero Moda, via ASOS.
I'm very well impressed with Esty Lingerie, they have some gorgeous frills on their website, that are beautiful and also affordable. The blog is packed with interesting content: reviews, designer interviews and much more. Don't miss out on the sewing guides, as you can also find tutorials on their website on how to sew your own sexy underthings!
Follow Esty on Twitter, Instagram, Pinterest, Facebook and Google +
Disclosure: Choker was gifted by Esty Lingerie, words are my own.