A few weeks back (before I went away on holiday) I had the privilege of collaborating with DRT London, a street artist well known for his stained glass-like geometrical murals. A wall opportunity arose in Hackney Wick and we finally got to do a collaboration mural, as we had been discussing for a while.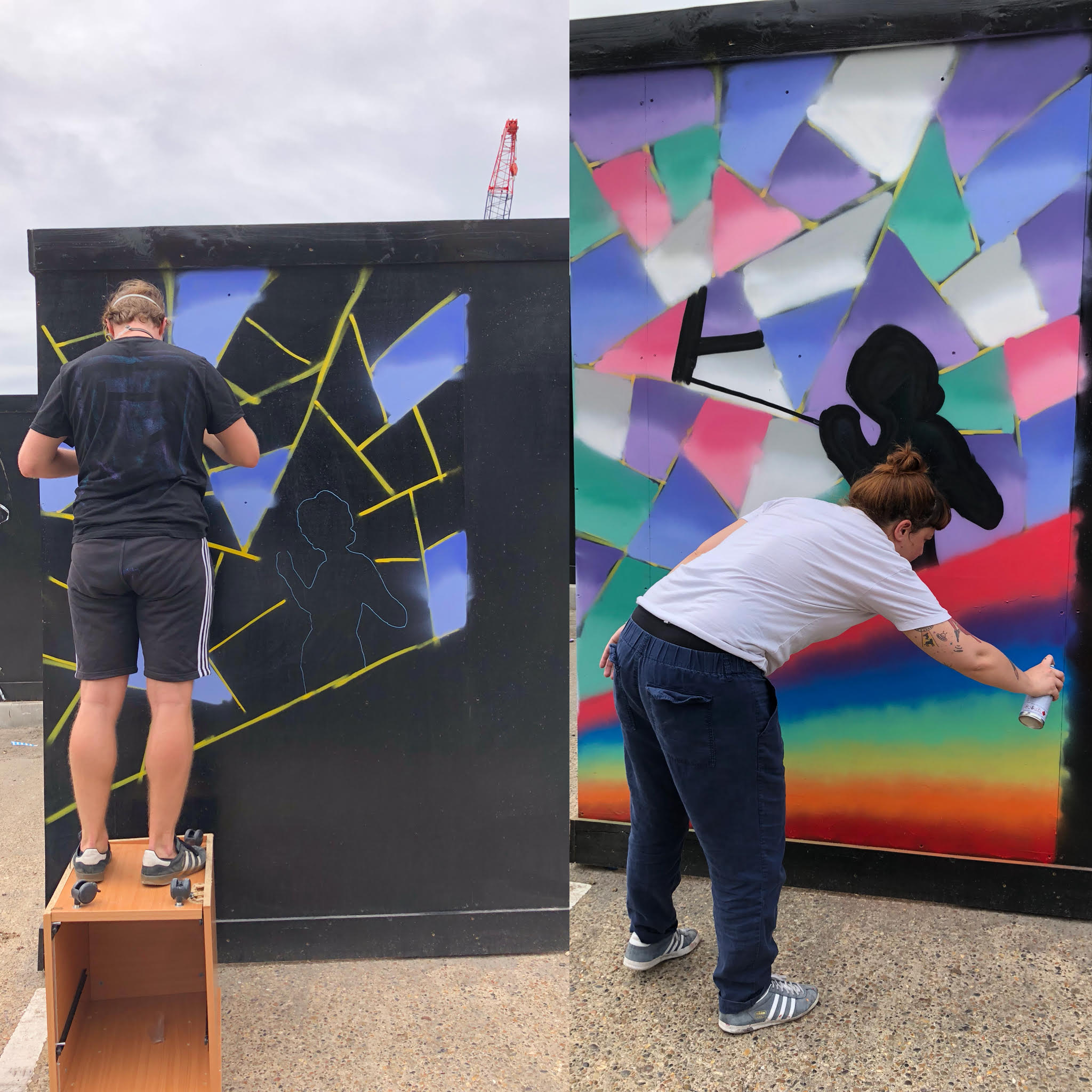 The paste-up I used was the first in a series I am inaugurating and that I hope to work on further in the next few months based on relationship breakups. Some of the phrases used will be from situations I lived personally, others have been submitted by friends and other Instagram followers. All in all, I believe a relatable series… who hasn't been broken up with?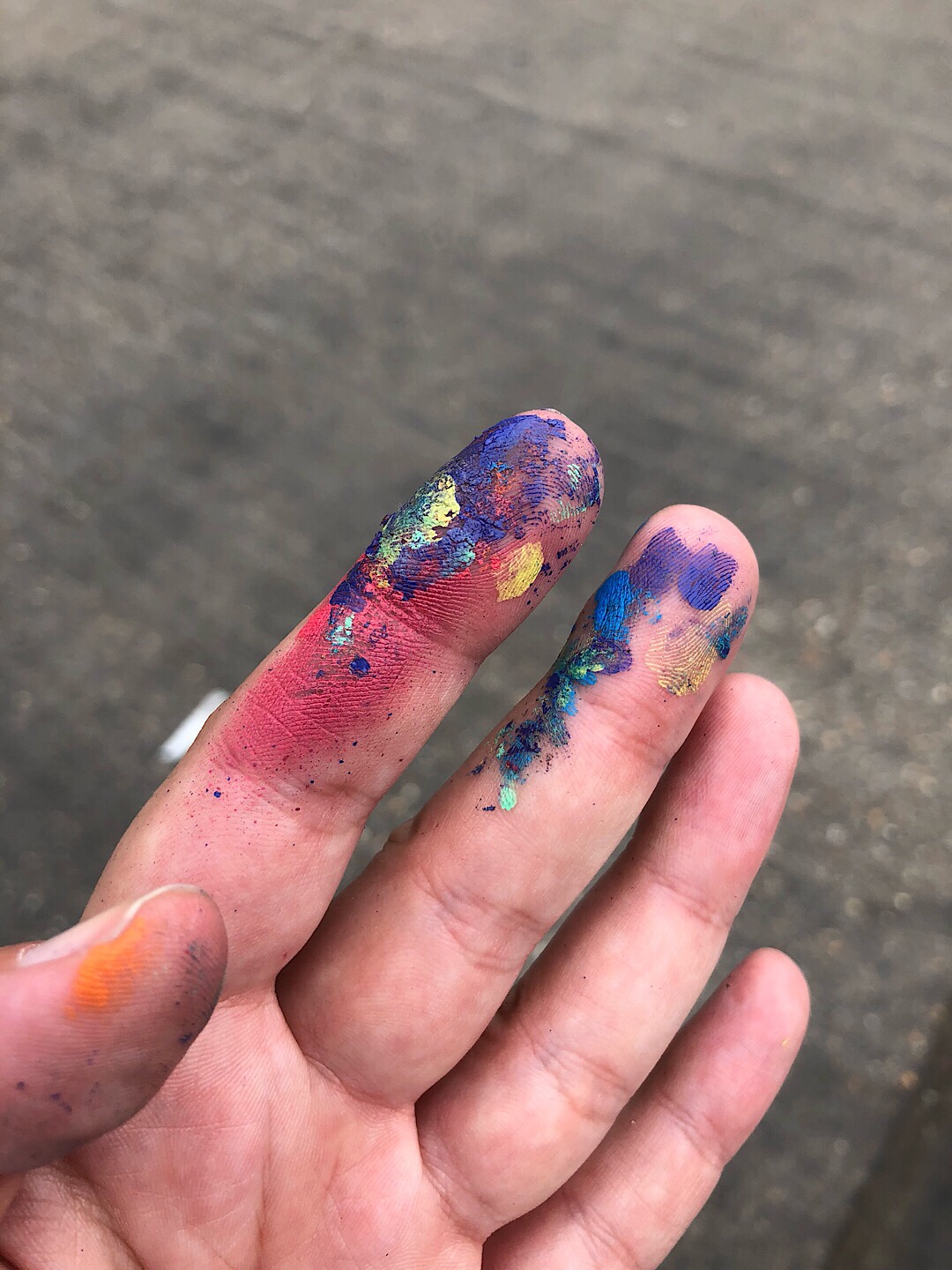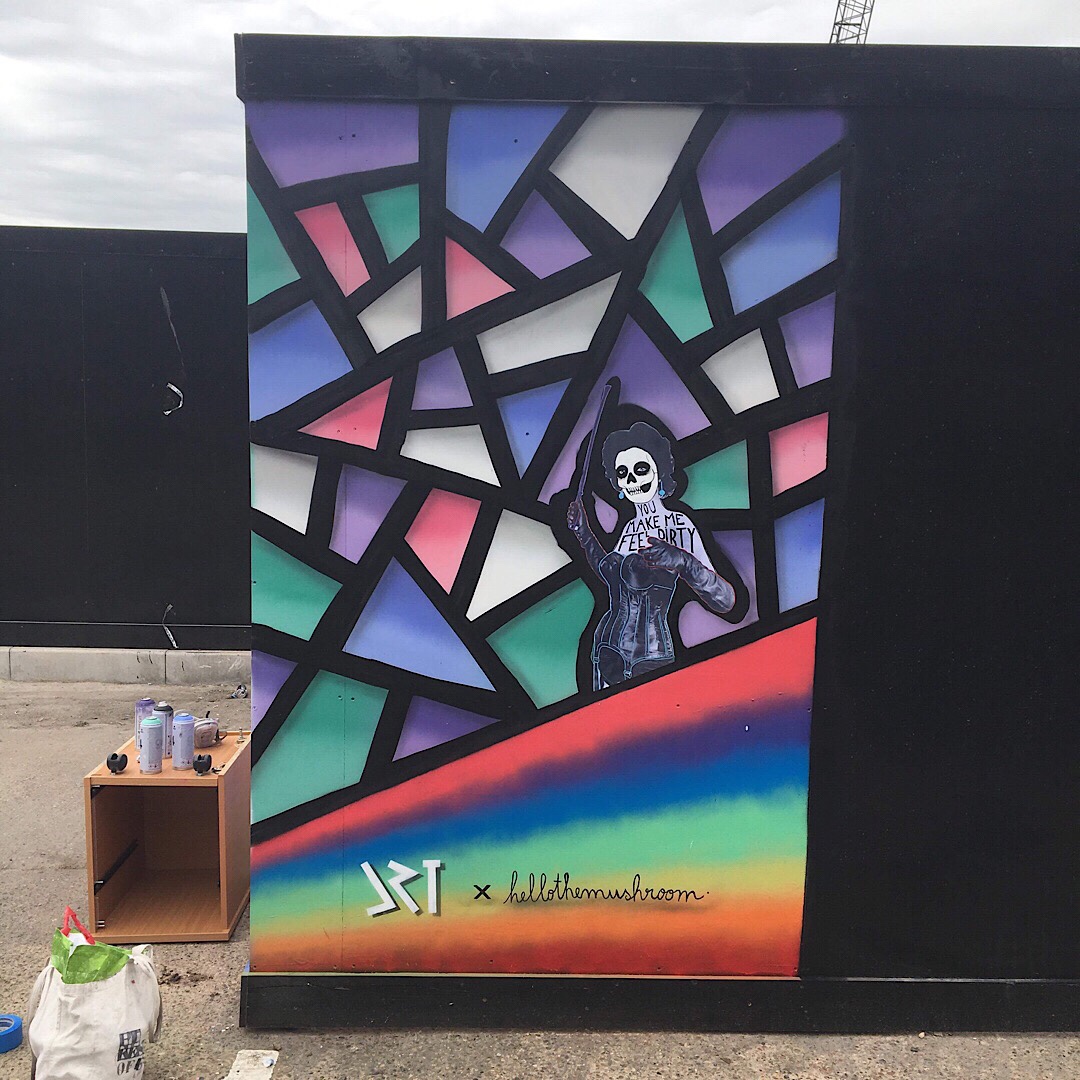 This was also the first time I have ever tried using spray paint in a mural (I've only used it minutely on some small pieces I have created on canvas recently). I found it hard to master, so that means I will have to be practising a bit more! It's a challenge that I would be interested in trying anyway, so it all good!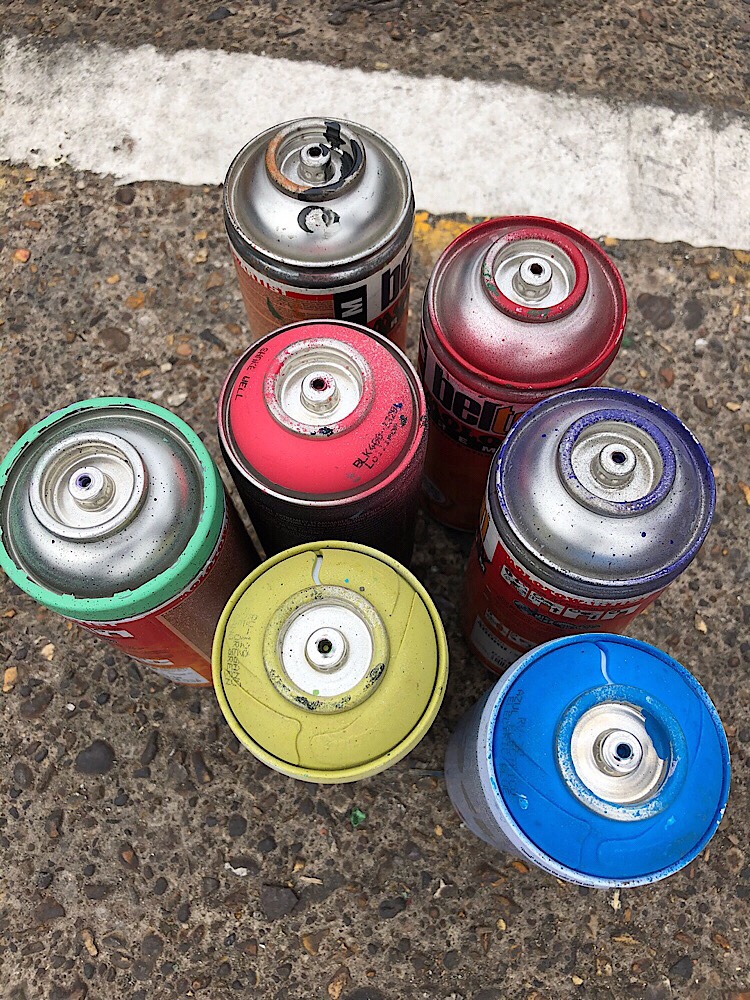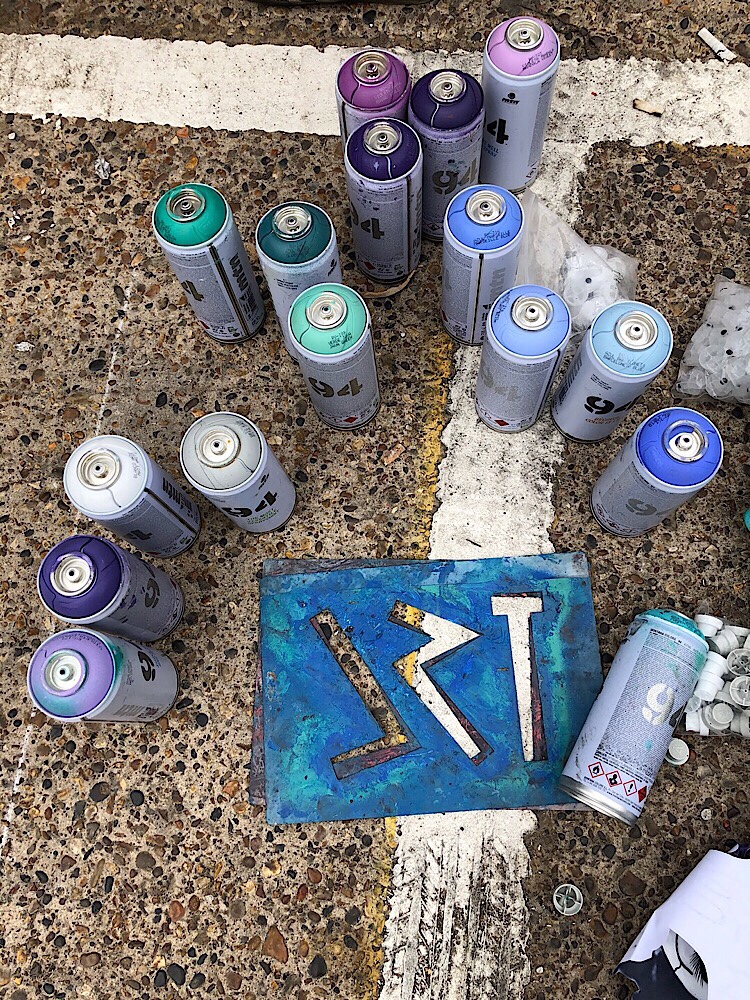 Anyway, enjoy the photos, we had a great time creating this and I'm looking forward to creating some more street art in London soon! In the meantime, if you'd like to join my mailing list – where you'll be informed of any promotions, exhibitions and new artwork, sign up here.