Well, I can only promise the sunglasses….
It's been a while since I've had a giveaway on the blog and when Firmoo contacted me I thought it would be the perfect time of the year – everyone needs sunglasses in the Summer, right? Or you may just need some frames because you spend too much time reading blogs online? Whatever the case, this is the giveaway for you! You may remember I have collaborated with this brand before when they sent me a pair of frames to review. This time they are offering my lovely readers 6 $20 vouchers that can be used as a discount in the purchase of one of their Classic Series collection and if we get over 50 contestants, one of my lucky readers will receive a pair of Firmoo frames totally free (shipping also included)! What's there not to like?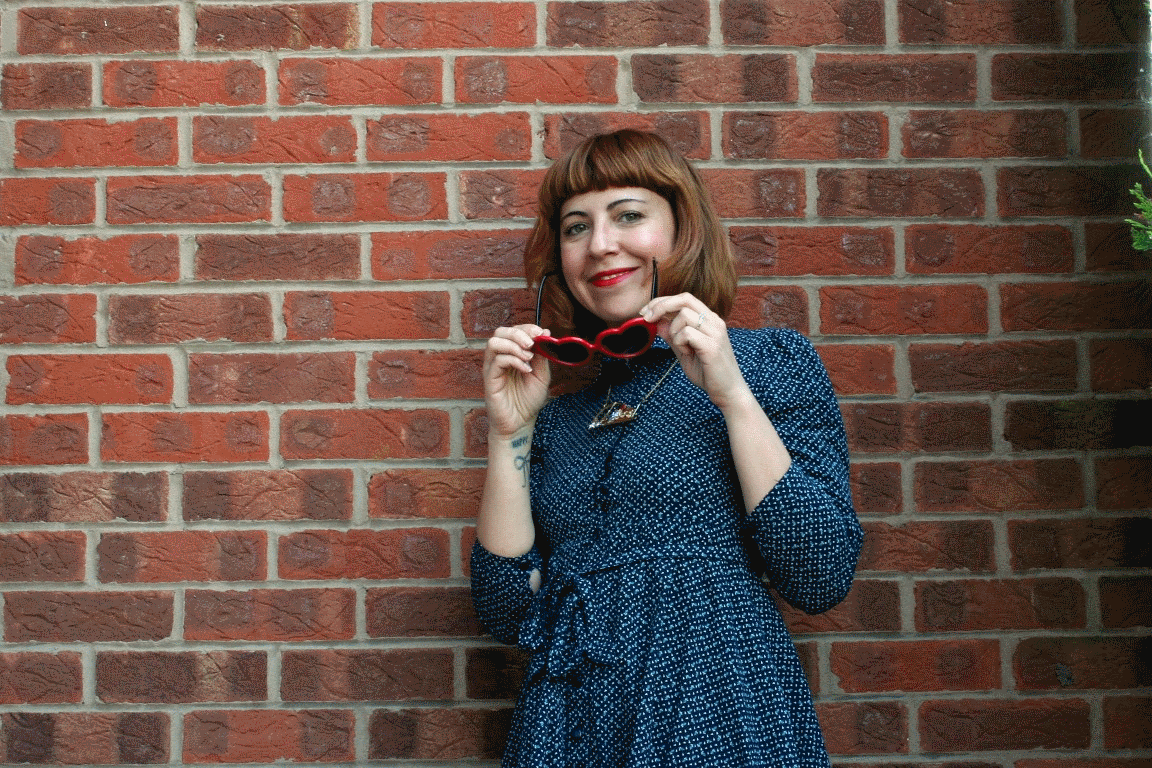 In their own words: Firmoo is the World's Most Popular Online Eyeglasses Store. We have always been committed ourselves to offering customers the best quality products at the most affordable prices which start at 8 dollars- 80%-90% lower compared to that in local store. Furthermore, Firmoo has launched First Pair Free Program for new customers to test our products and service for free by paying shipping only. Join the First Pair Free programme here.
Outfit details: Dress – H&M, Sandals – Swedish Hasbeens for H&M, Necklace – Ebay (a cheap imitation of Les Nereides, I have come to realize), Heart Sunglasses –  From some shop in Porto (not Firmoo).
I have looked at the Firmoo website and they have so many cool styles to choose from. I personally would like to have these in my collection (you can even upload your own photo and see what they look like on you):
Insanely cool, right? So, what do you have to do to participate? It's really easy! All you need to do is click here, pick your favourite from the Classic Series and leave a comment on the blabbing box telling me which one you would like, your name and a contact email. Simples! Only comments with the required information will be considered. Feel free to share this giveaway, the more the merrier so you can get the big prize! The cutoff date will be the 18th of July and the grand prize winner will be announced on the 19th of July.
 Good Luck!!
Disclaimer: Financial compensation was not received for this post.