It's time for another Share-In-Style!  This time the lovely Peggy Sue of My Name is Peggy Sue invited me to partner up for this week's linkup, under the theme Fruits. I was very lucky that it was actually fairly warm over the last couple of days and I managed to wear something Summery and colourful!
Outfit details: Shirt – D&G (from a swap), Skirt -Primark, Necklace – Pull and Bear, Shoes – Office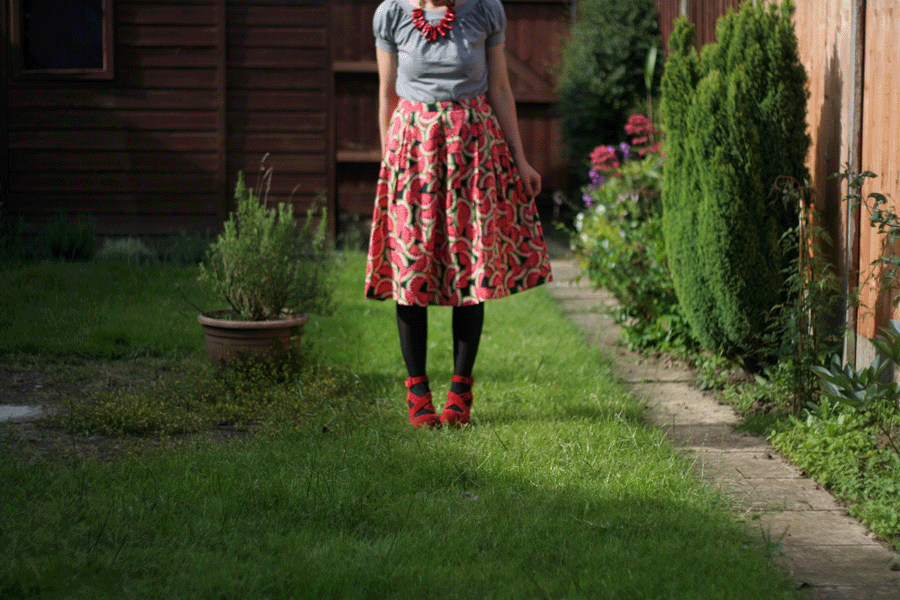 And here's the lovely Peggy Sue, isn't she adorable? And what about that apple shaped bag, isn't it the cutest thing ever?
Join us too!