To finish my Week of Beauty, I have another beauty product that was sent to me by occasion of the Bloggers Love Twitter party just a couple of weeks ago. The Zuzka Rose Petal Cleansing Milk was advertised as something indicated for mature skin. As yours truly isn't getting any younger and is getting closer and closer to the big 4-0, I thought this would be an adequate product to try.
This product is to be used as a cleanser and makeup remover, containing organic rose essential oil and rose petal infusion. The rose scent is not overwhelming and quite pleasant because of that – I would say this is ideal if you don't like strong smells on cosmetic products.
The indications for use are very simple – pump an adequate amount of product on to your fingers and work it up your neck and face in circular movements. To remove, use a hot towel, warm water or damp cotton wool pads. It's very straightforward, as you can see. I also used the toner afterwards to remove any remaining makeup or grime. I was happy to see that the cotton wool pad was clear after this operation.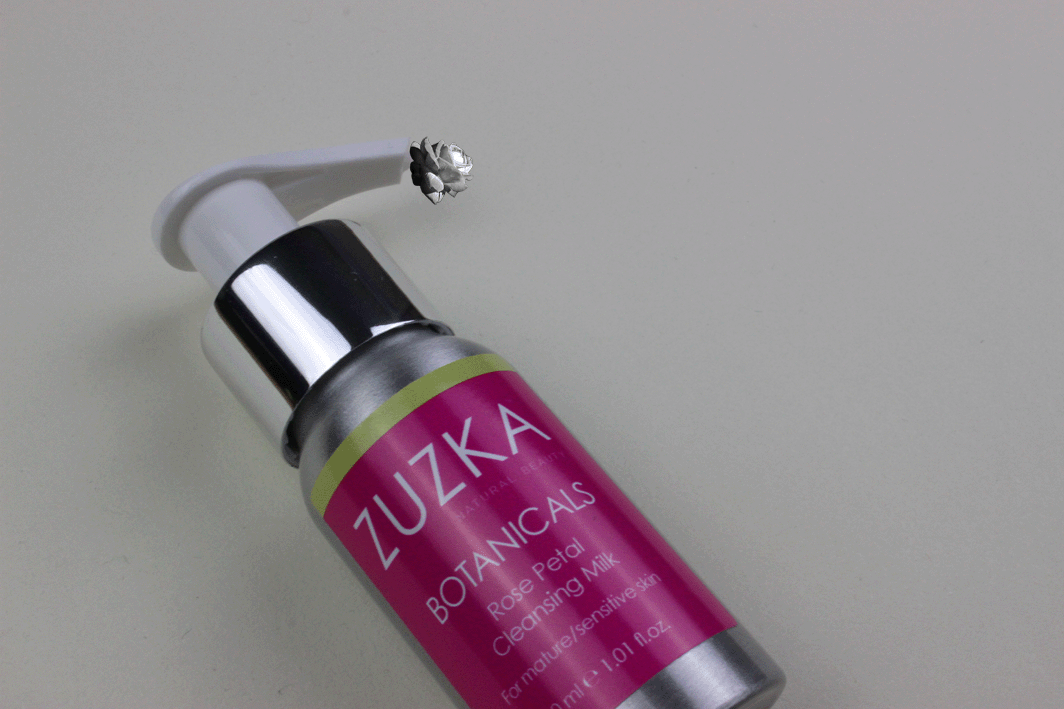 A bit more about the brand:
Zuzka Natural Beauty is a brand specialising in products for extremely sensitive and allergy prone skins. Its founder, Susan Kohutova has been working in the beauty industry for 20 years as a qualified Beauty Specialist and Registered Medical Herbalist. Susan owns her own salon, providing specialised beauty treatments and cosmetics in Dorset and has now made her knowledge of herbs and plants available for anyone to try on the internet.
All the Zuzka products are made only with certified organic herbs, plants and flowers free from pesticides and chemicals. They are also free from harsh detergents, sodium lauryl sulphate, synthetic ingredients, parabens, animal ingredients or artificial fragrance.
As always, the Zuzka Rose Petal Cleansing Milk was sent as a PR sample, words and opinions are my own.