I haven't been posting much as I have been busy trying to sort out my life – paying bills and creating art and more opportunities to show, etc. I have left the life of having a full-time job for the time being as I couldn't cope anymore and I am doing some work as a freelancer plus picking up odd jobs here and there. To be honest, I've never felt better… albeit a bit tired after days in which I end up walking 11 miles…
Recently I hit my busiest time as an artist, having work in four art shows at the same time, including one in Brooklyn New York. So happy! Hard work pays off and it's certainly starting to pay. Looking at my art CV, I will have participated in 14 group shows and 2 solo shows by the end of the year. Many more will be happening next year, including a solo show in a Berlin gallery. Pretty cool!
One of the shows I have put up recently (and is still up until next month) has been "Call Me", at Number 90 Bar in Hackney Wick, via The Number Gallery.
The pieces included in this show are calling cards I have found in phone boxes around London, to which I've given the Hello the Mushroom treatment. The idea behind it is to be a bit cheeky and poke fun at beauty standards and what is considered sexy in our culture.
Here are some of the pieces for your enjoyment: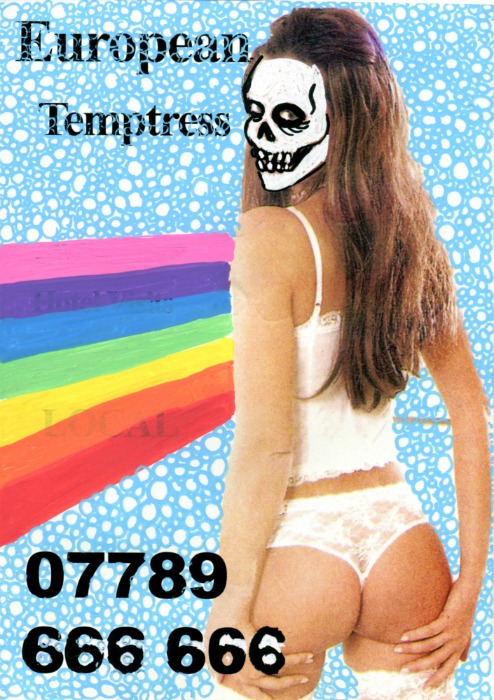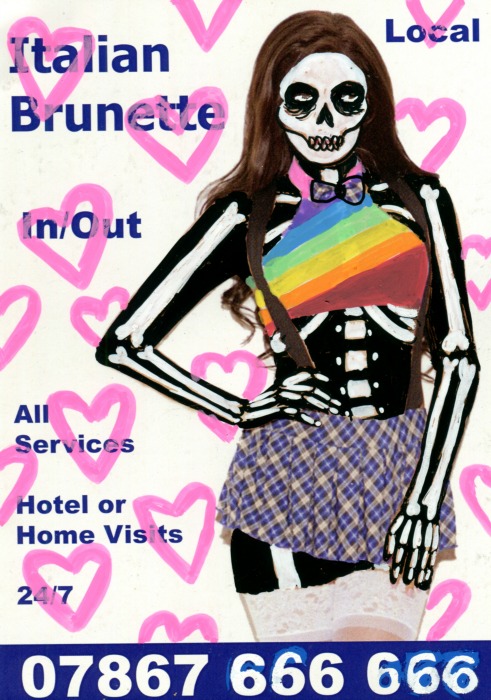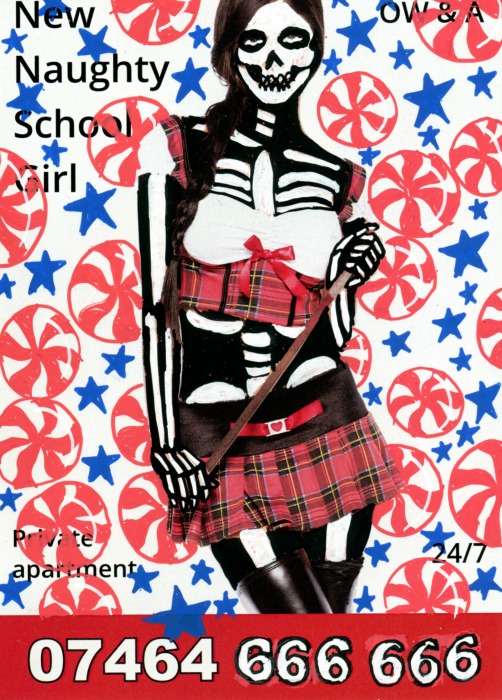 You can see (and buy) all of the pieces at The Number Gallery website.
If you're looking for girls curtains, they're to be found somewhere else… (don't ask)