I was asked if I wanted tickets to go see the Frieze Art Fair. I was like, hells yeah! Thank you BMW, I will love you forever, even though I can't drive. Mwah! So, camera in tow, there I went. I wish I could have posted about it but I went on the day before it closed so now it doesn't make much of a difference. Anyways, I took plenty of photos, so you can have a glimpse of what it was like and maybe persuade you to attend next year?
There were 3 main areas that you could visit: the sculpture garden (of which I posted a couple of photos here), Frieze Masters and the Frieze Art Fair itself. Basically on Frieze Masters you are able to see artwork by well established artists, at the Art Fair you see contemporary artists that are now being represented by several galleries from around the world. It's an event for buying and selling art or, for the cashless like me, just an opportunity to see these pieces before they are sold and become part of someone's private collection. Pretty neat, I think. I saw a lot of things, some that I liked, some that I didn't like and a few that I didn't understand. But that's OK, I think that at an event as varied as this, it is bound to happen.
One of the pieces I wanted to bring home- my life IS a perpetual insomnia!

"Darling, shall we try that at home? You'd look so sexy in a mask."
That would be me.
It was nice to see that some artists are working hard at maintaining the stereotype that contemporary art is a load of rubbish.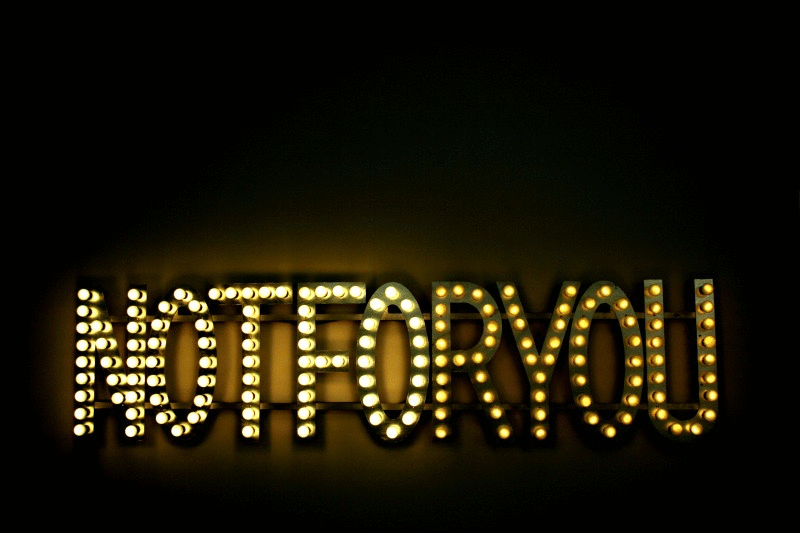 There were some butts on display.
I like pieces like this, with a sense of humour.
Sausage Man is coming to get you!
Hope you liked it. I'll see you there next year!
On my constant struggle to try and get motivated to stay fit, I have recently started running in the mornings before work, every now and then.
As this is something very difficult for me (I've said it before, I am not a morning person), every bit of motivation is welcome. To do this, tracking any sort of progress is important.
I usually have a pedometer on my phone where I track how many miles I walk every day but as you may well imagine, running with a huge phone is not very practical. So, when I was offered to review the Ozeri Pocket Pedometer and Activity Tracker, I said "Yes, please".
The pedometer comes with a strap that you can hang around your neck and I suppose you can also wear it on an arm strap, if you have one. I have only worn it around my neck, under my shirt. The instructions are fairly easy to follow and you can program it with date, height and weight, and it keeps records for up to 7 days, of how long you've walked, the distance and calories burned.
I've also taken it with me on my trip to Mallorca, to measure how much walking I was doing (that's where the picture was taken). As the pedometer doesn't have an on and off button (it goes to sleep automatically after 30 seconds of no movement) I noticed it was still measuring some kind of movement when we were in the car and for that reason, the measurements done on that day were inaccurate. I think this is a problem, if you drive somewhere for a hike or a run. If you're just going around your home for some exercise, the pedometer works perfectly fine and I will continue to use it.
Have you tried any sort of pedometer when running? What are for you the main advantages of doing so?