Sometimes you find something so very amusing that you have to get it and make it part of your life – and that's what happened with this t-shirt. I saw it somewhere and turned to Ebay immediately to get my own and was lucky enough to find it! The irony of it cannot be lost on a blogger, right?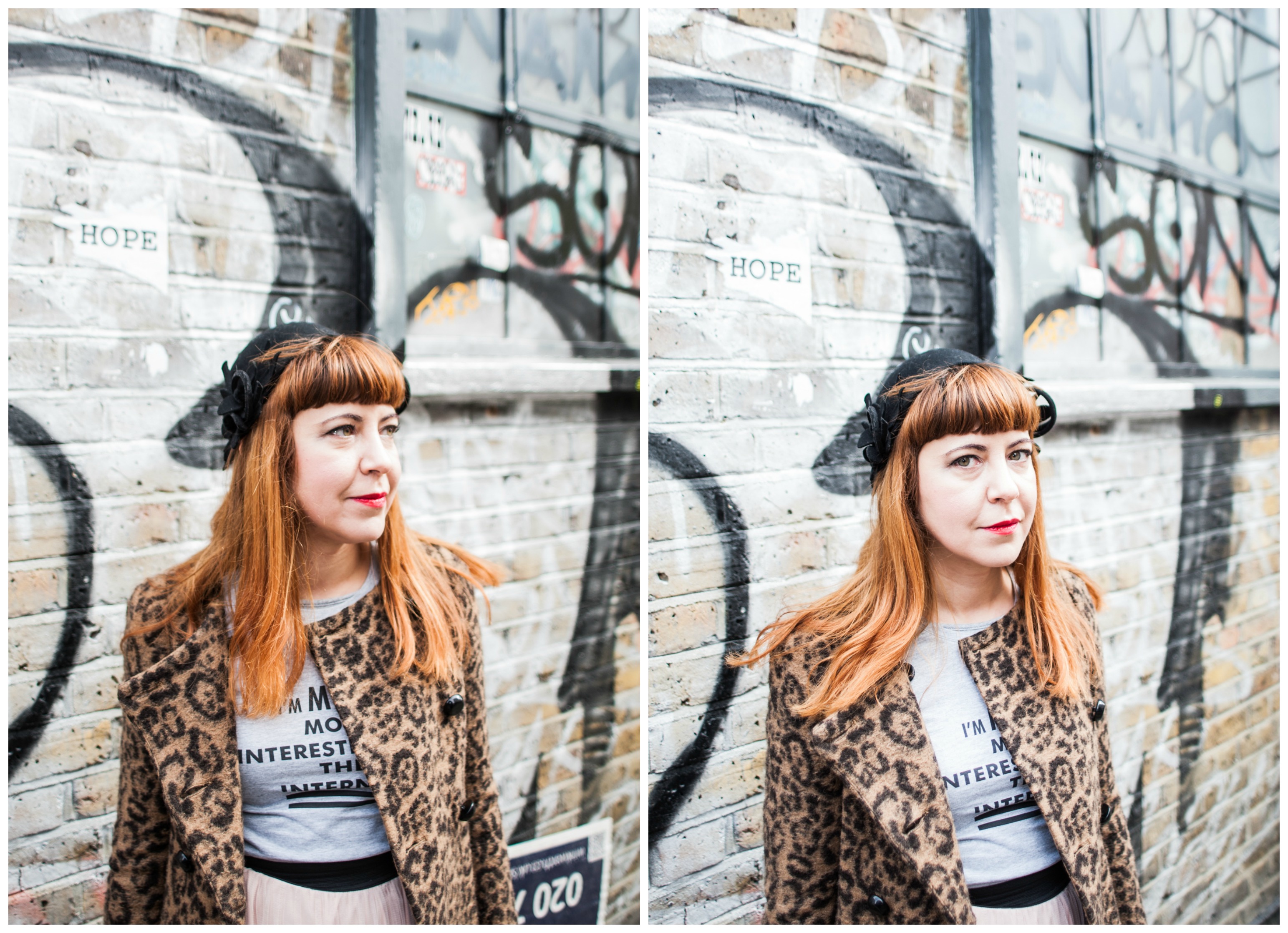 Being a blogger has this problem, our lives seems a lot more interesting on the internet – because we only (or mostly) blog about the exciting things we're doing, it might give the impression that one's life is a lot more interesting than it really is… All the events, dining out and all those things are just a mere small percentage of our lives. I won't certainly be blogging about that time we went shopping for toilet roll or that other Sunday that I just stayed home in my onesie moping around and feeling sorry for myself for this or that reason… Glamourous, no? Of course not, and that's why it doesn't really make it to these pages.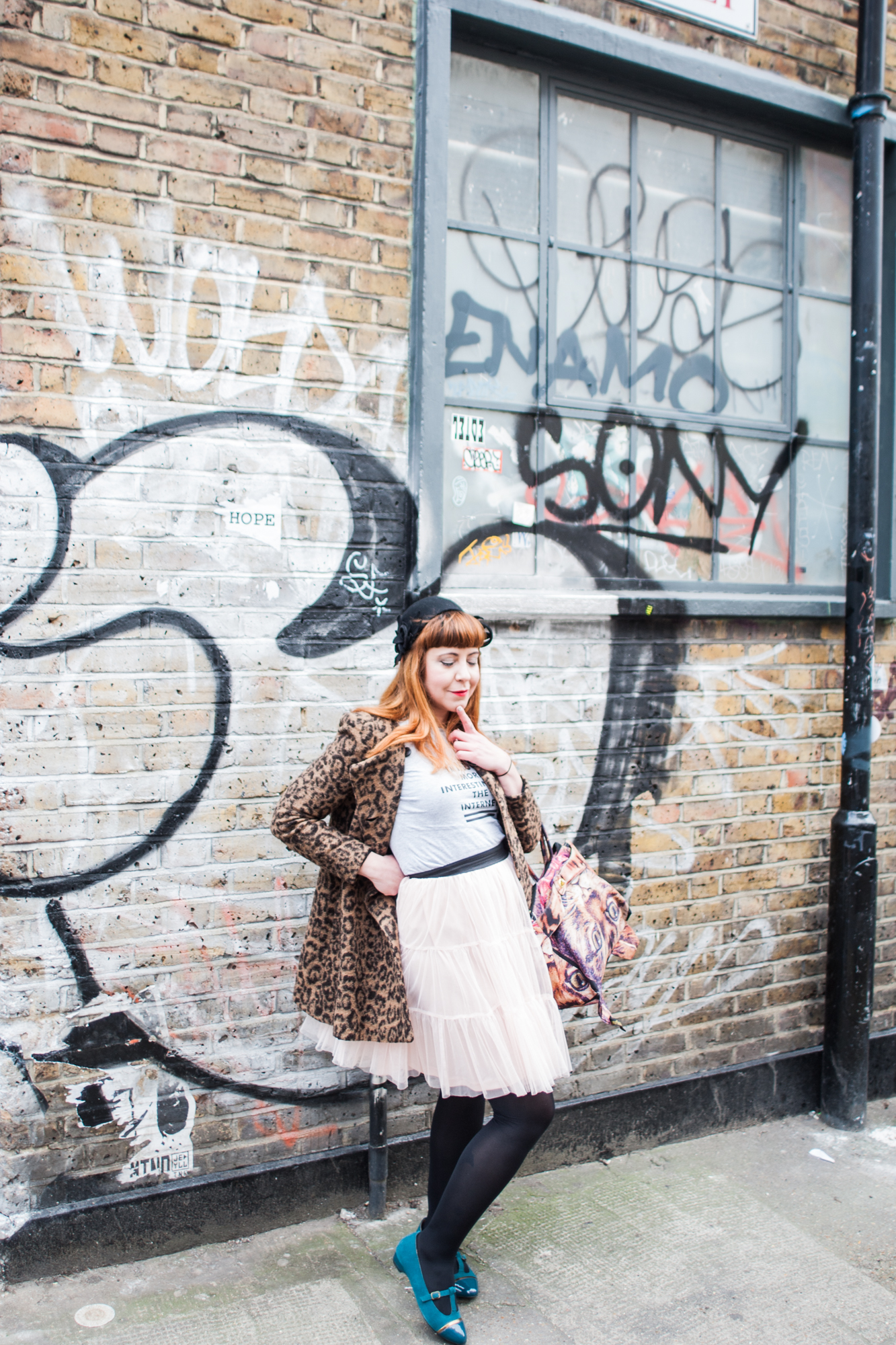 My point is, I think that I don't do a lot more than other people would, I just choose to share a bit of it on here and enjoy reading everyone else's life snippets as well. I am not privileged in any way and if sometimes I get nice things, it's because I have dedicated a lot of time working on the blog, so people see value in being featured in it because of that. (You can read more about how much time and effort it takes to keep a blog updated here). It's a lot of fun but it's also a bit of work and not just mine: in this blog post I have collaborated with Graham from Black Tea Photography, to bring you some nice pictures. Hopefully there will be more nice outfit photos in the future, as they've been a bit rare recently.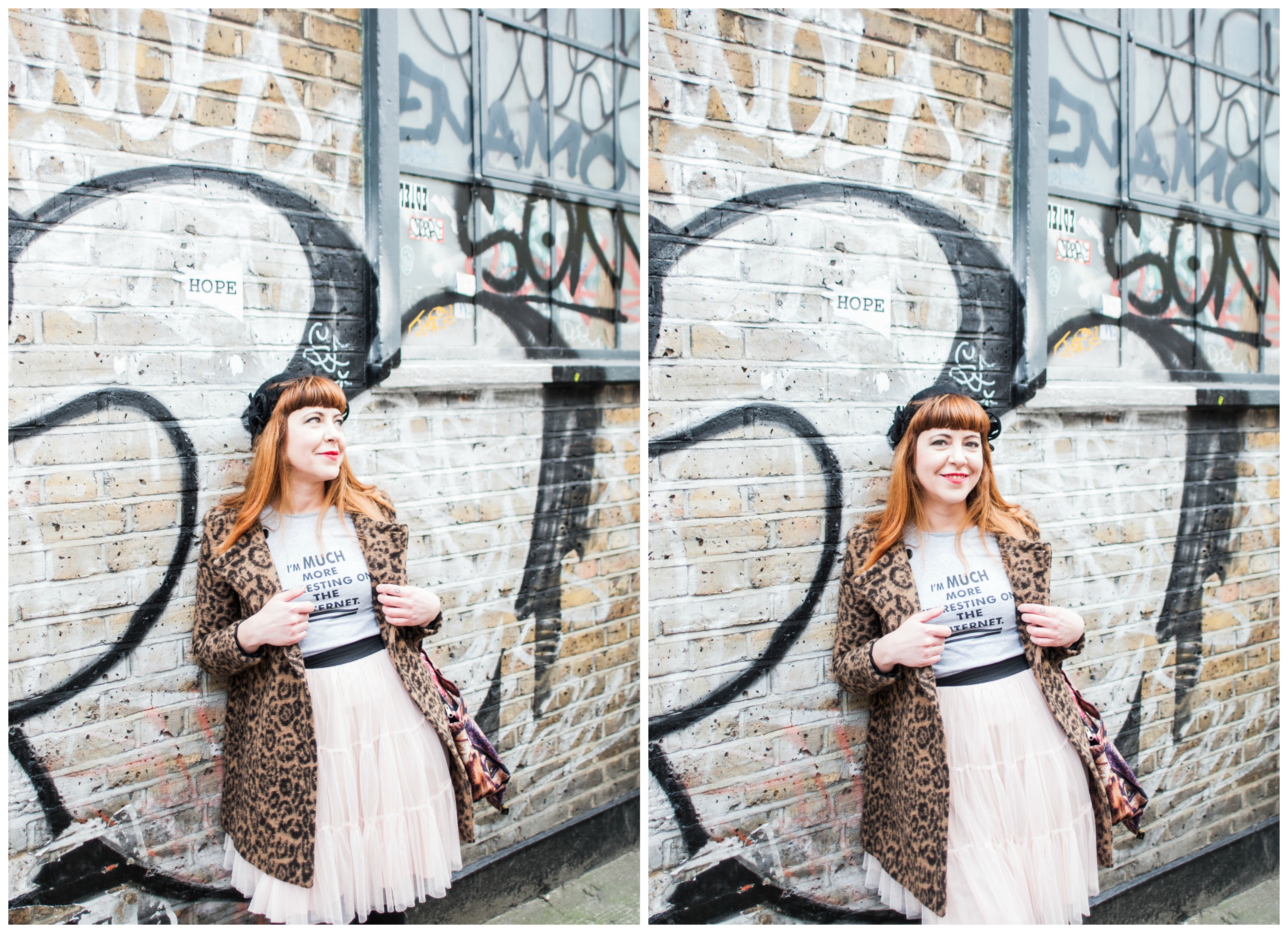 Anyway, this is what I wore with my amazing ironic t-shirt from Ebay:
Hat – Vintage, not exactly sure of the ear but I'd bet 30's or so, got it from A Outra Face da Lua; Leaopard Coat – Zara; Pink Tulle Skirt – Olsenboye (the Olsen sister's brand, bought in one of my trips to the US); Shoes – Office (via Ebay); Bag – Acahcum Muchacha; Stupid posing – Model's own.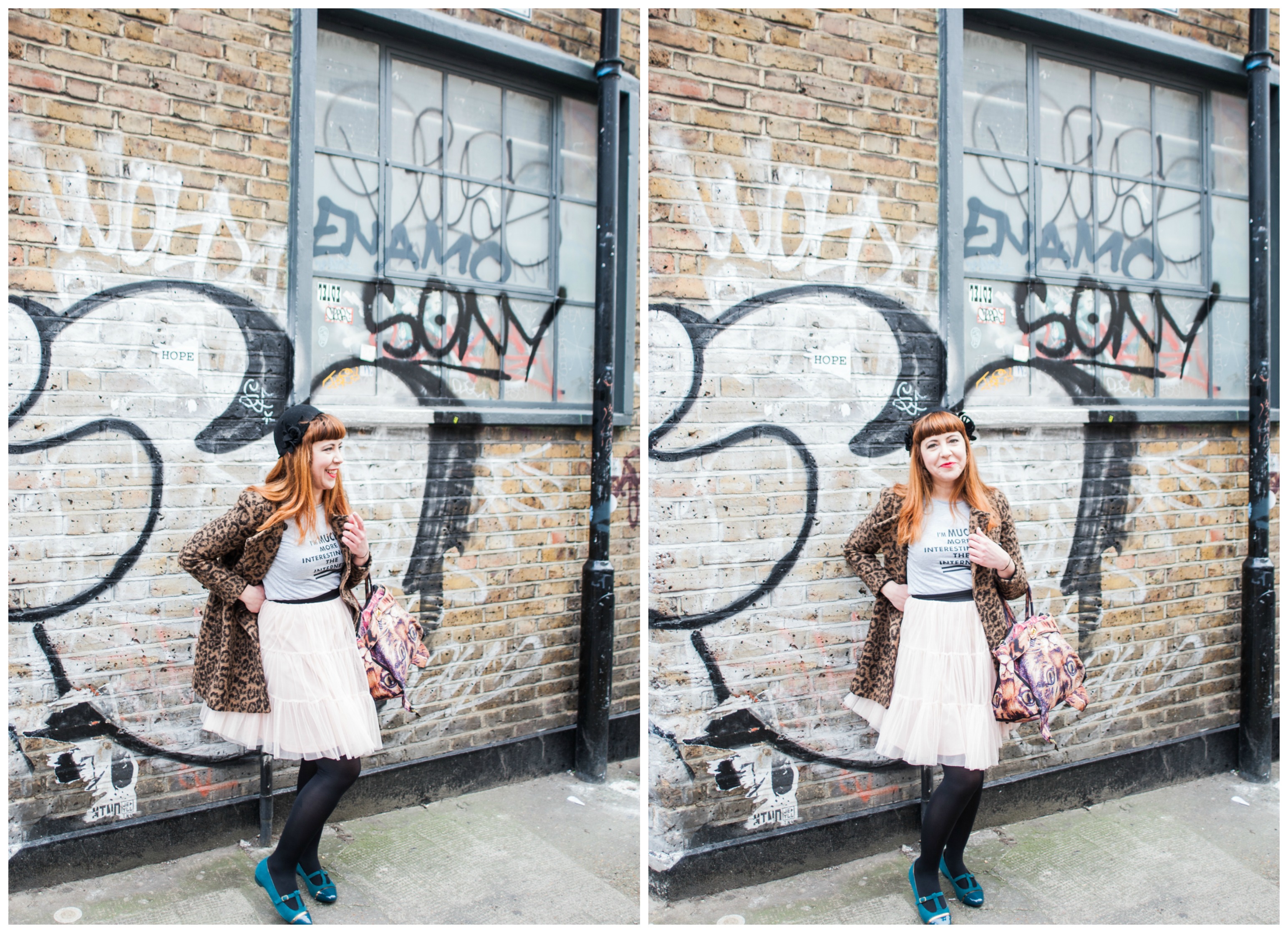 Photos by Black Tea Photography.