Recently I headed down to South London and had a great time taking photos of my friend Ross (will share these when they can go public) and exploring an area of town that I'd never visited before. These skate parks are great to be used as backdrops for photo shoots and it was amusing that we weren't the only ones who had the same idea. Regardless, there was enough room for everyone and even managed to snap a few photos of a couple of random girls, who asked us to take their photo. I obviously had to step in and take one with my camera.
What else is new? Not much, except for the fact that I've gone back to work full time and things are slowly going back to normal. I've been busy with creative projects as much as possible, focusing on the things that I love doing. I also wrote and illustrated something about social media for bloggers for Talented Talkers and a piece on illustrated Vogue covers for the new online magazine for bloggers Bloggeration (of which I am now art editor, yay!).
Seems like we caught Robbo working on his piece of art!
There will be more exciting things to share but all in due time… For now, just enjoy the street art and I hope you like my new Spring dress (I can't get over how cute the hearts on the collar are).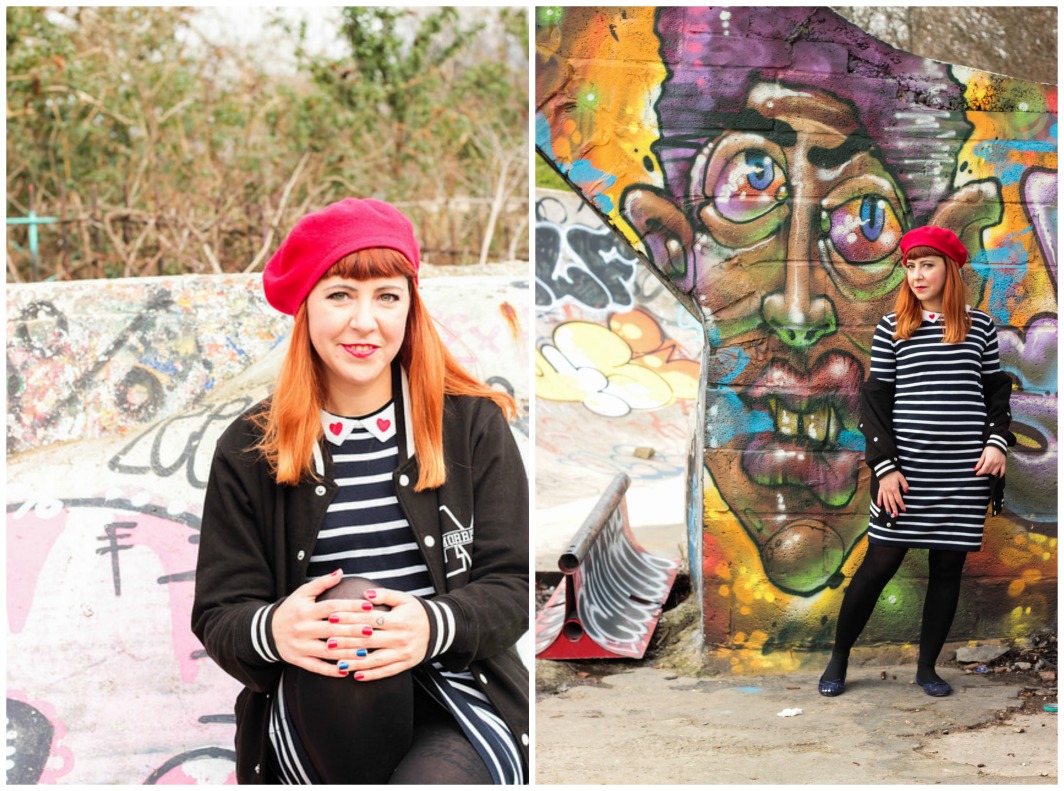 Outfit details: Beret – American Apparel; Dress – c/o Joy; Shoes – Repetto; Jacket – Morrissey merchandising.
this was a really nice day out and I loved doing photos at this place. What other spots would you recommend in London for photo shoots that I should try?
PS: A big thank you to Ross for snapping my photos and finding this amazing place!