The last couple of weeks have been spent in Norway, working, resting and generally going about life. I have been spending most of the days at home, as I work remotely but managed to go out a couple of times and had some fun.
I took some photos of the things I did plus the items I received from the nice folks over at Femme Luxe.  I have worked with them in the past (you may remember this somewhat recent post about a weekend in Cologne).
So here we go, get ready for a set of random photos from the last few days!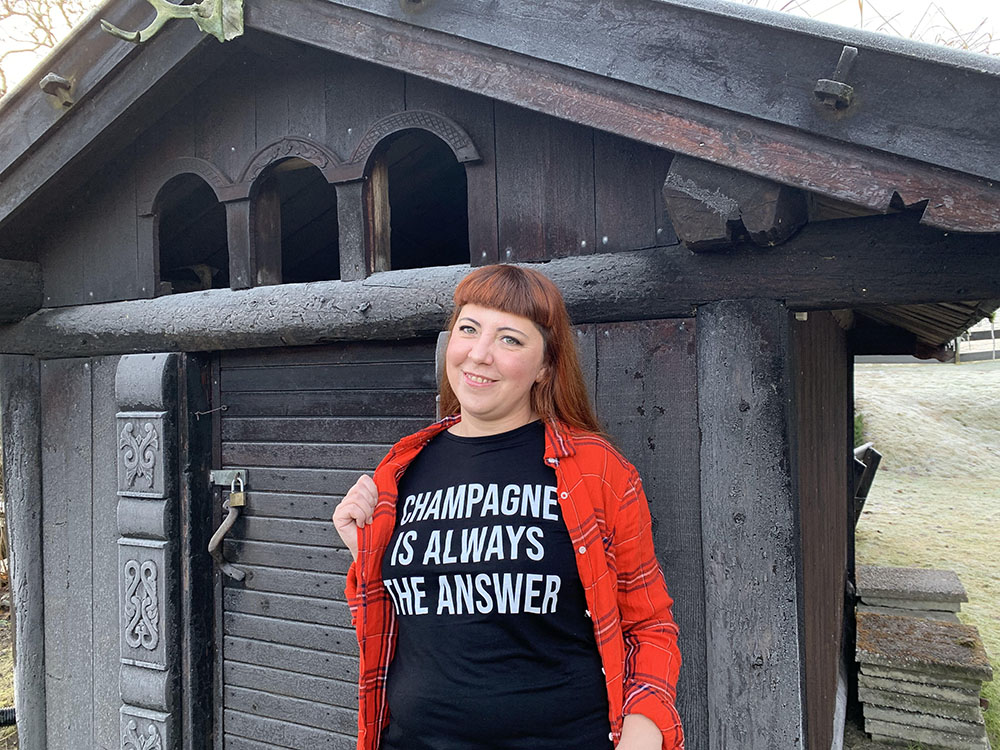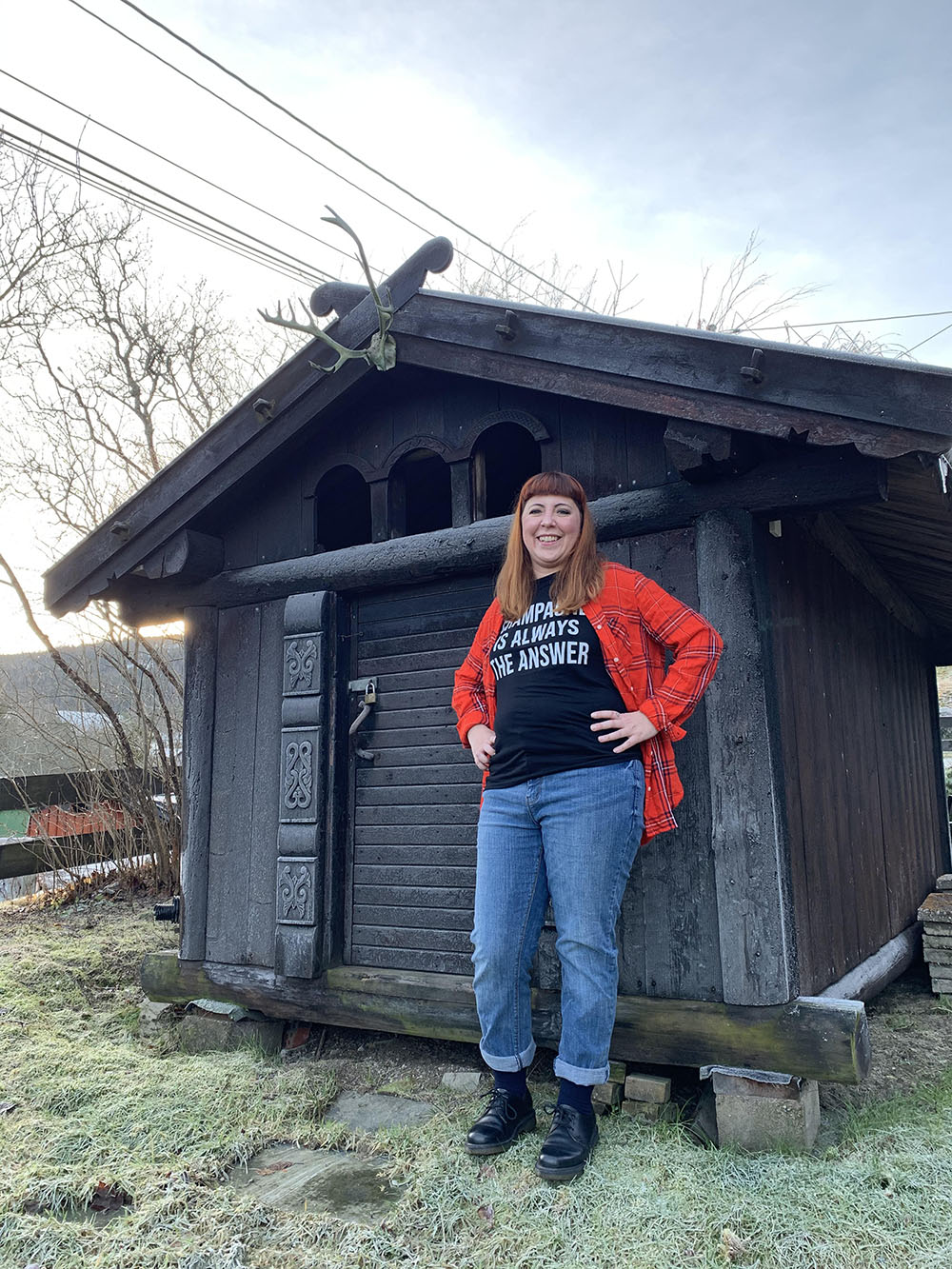 First outfit: I wore this on a day that I just spent at home working, so I wore something comfortable and nipped out for a quick photo in front of the shed, thanks to A. It had to be quick as you can see it's pretty cold can you see all the frost on the ground?
Plaid Shirt: Thrifted on a recent trip to Brighton
Jeans: Gifted by Simply Be
Shoes: Dr Martens
Black "Champagne is Always the Answer" t-shirt: Femme Lux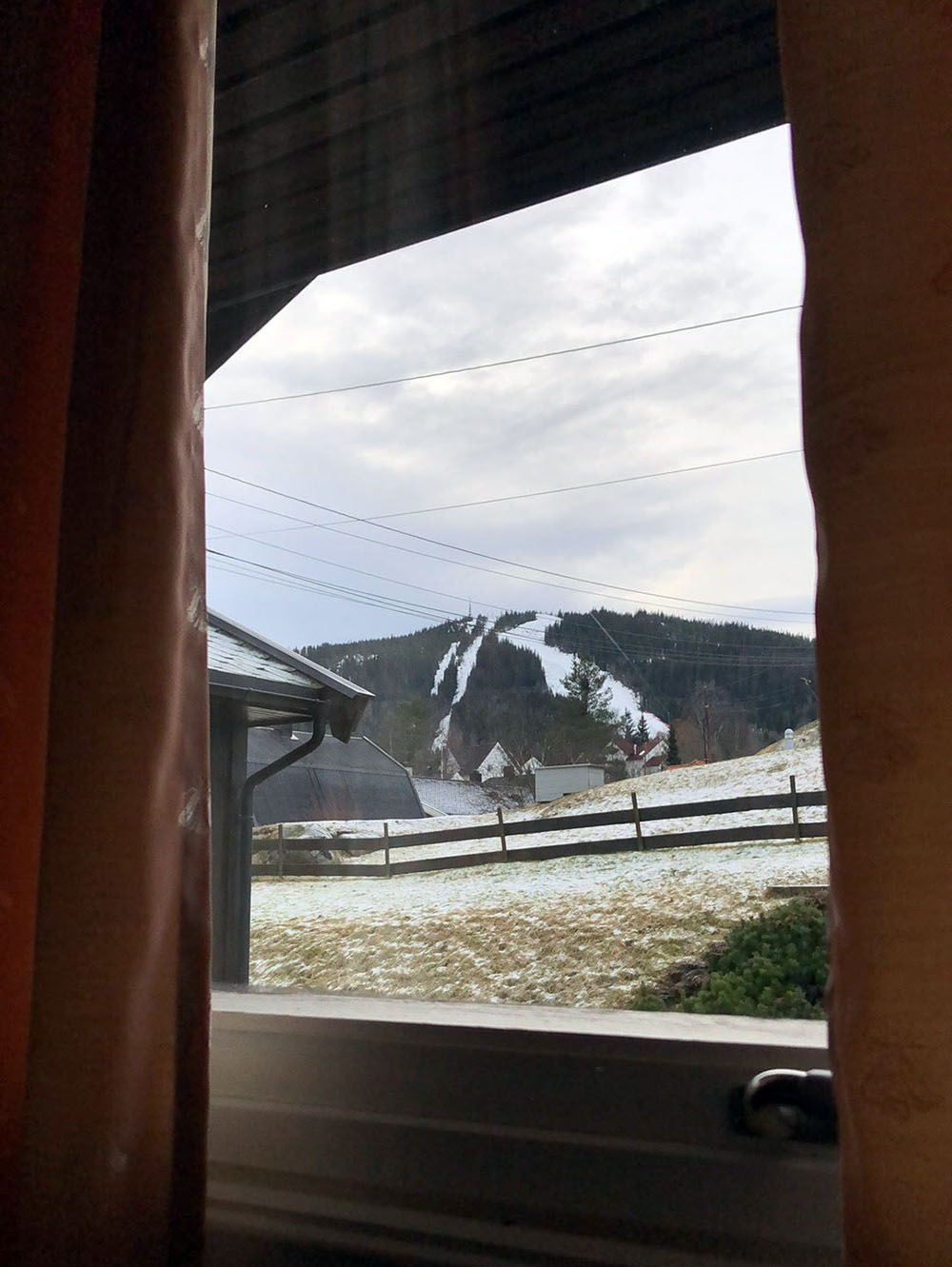 Morning view from the bedroom, on a somewhat clear day: the ski slope!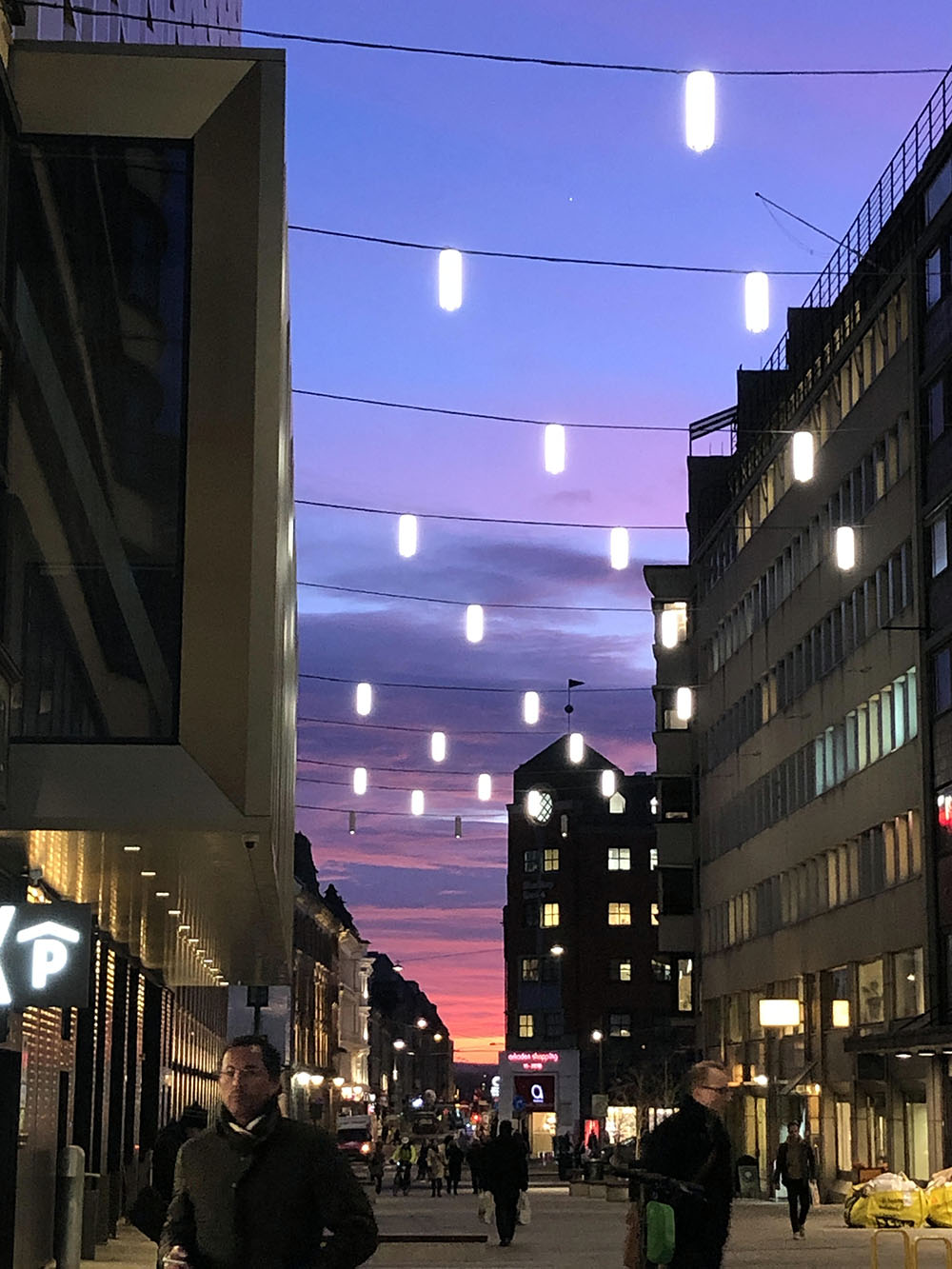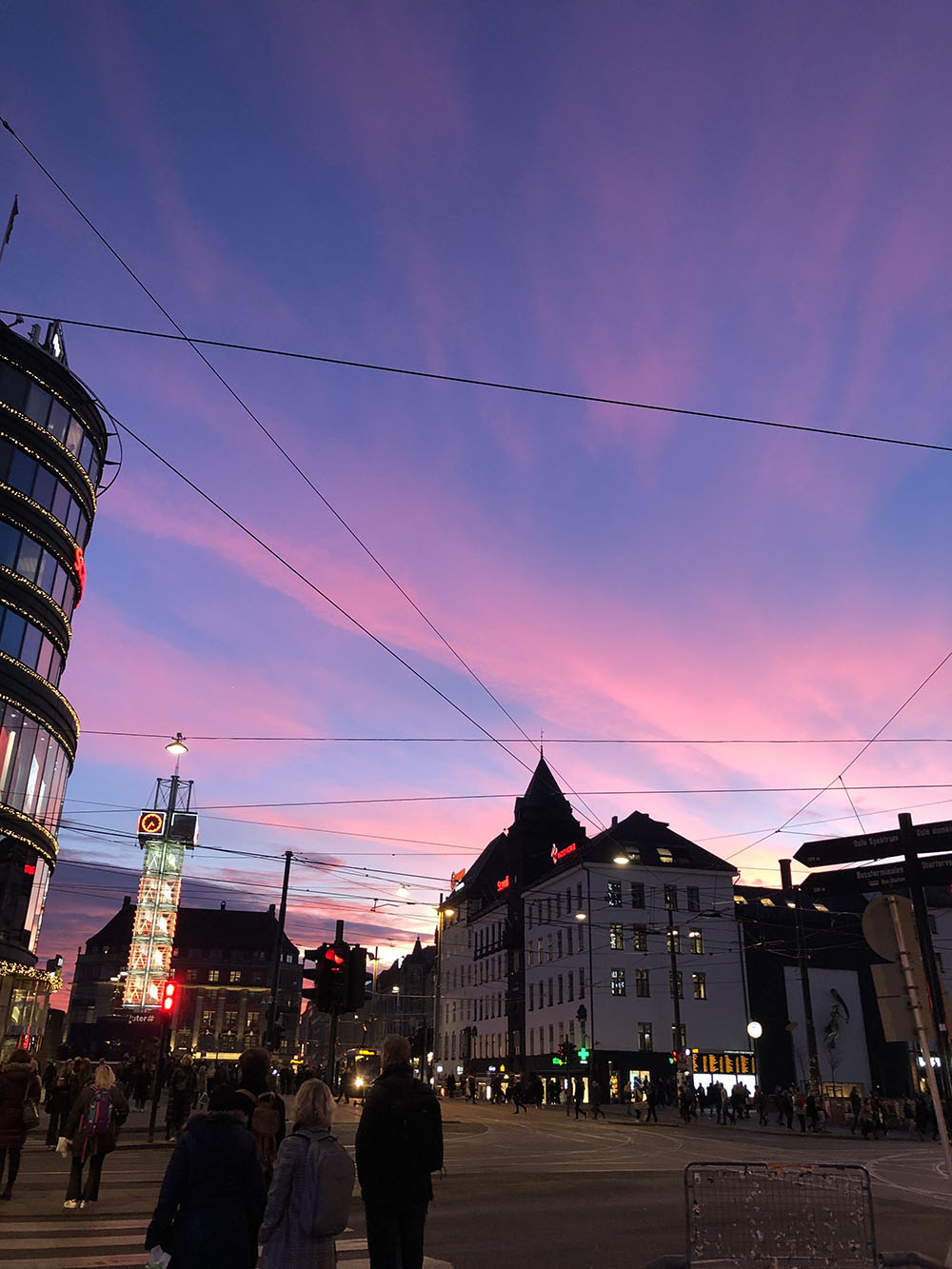 Trip to Oslo city centre, to meet with friends and cook a vegan tofu korma for them.  This is what I wore on the way there: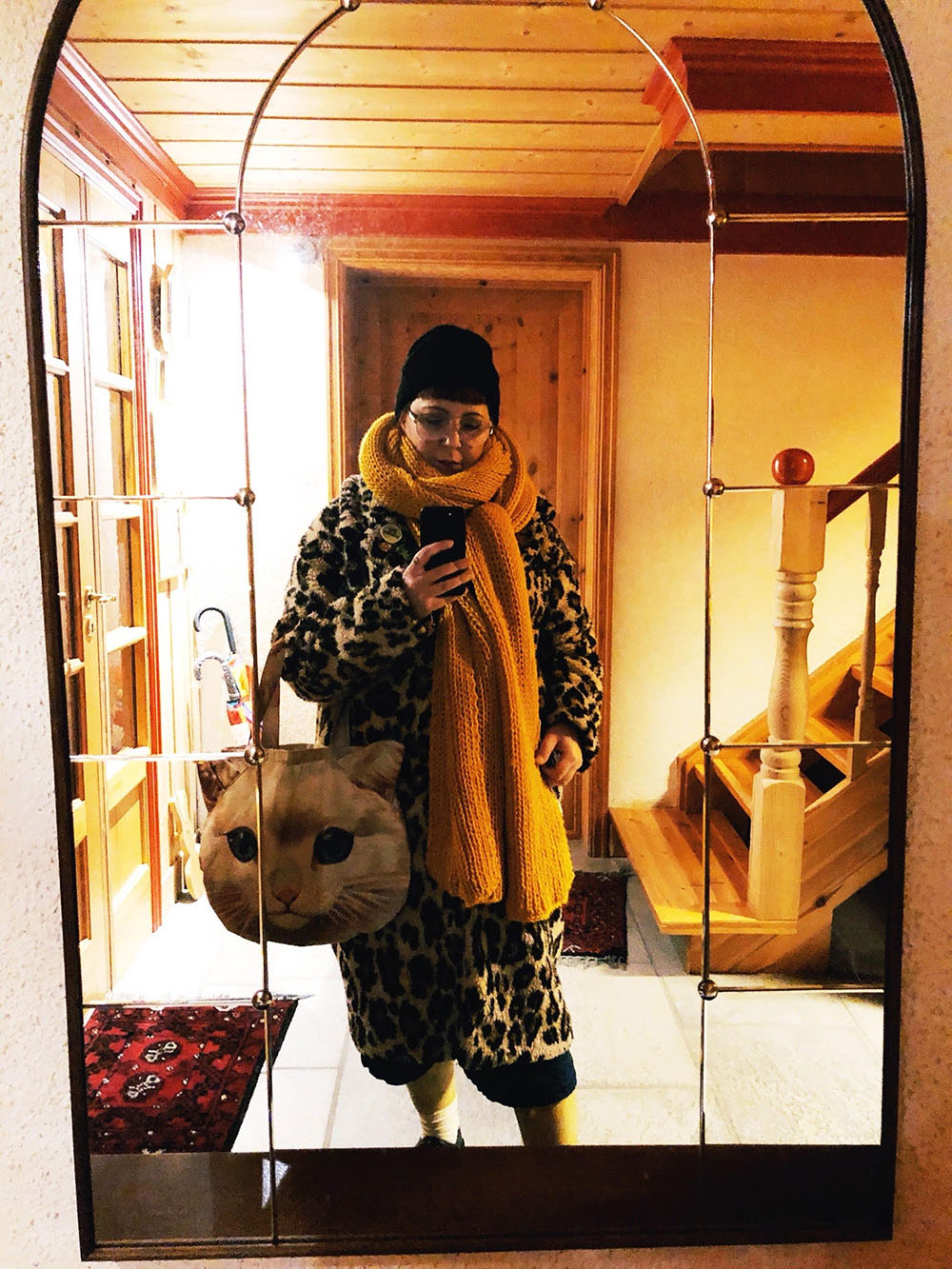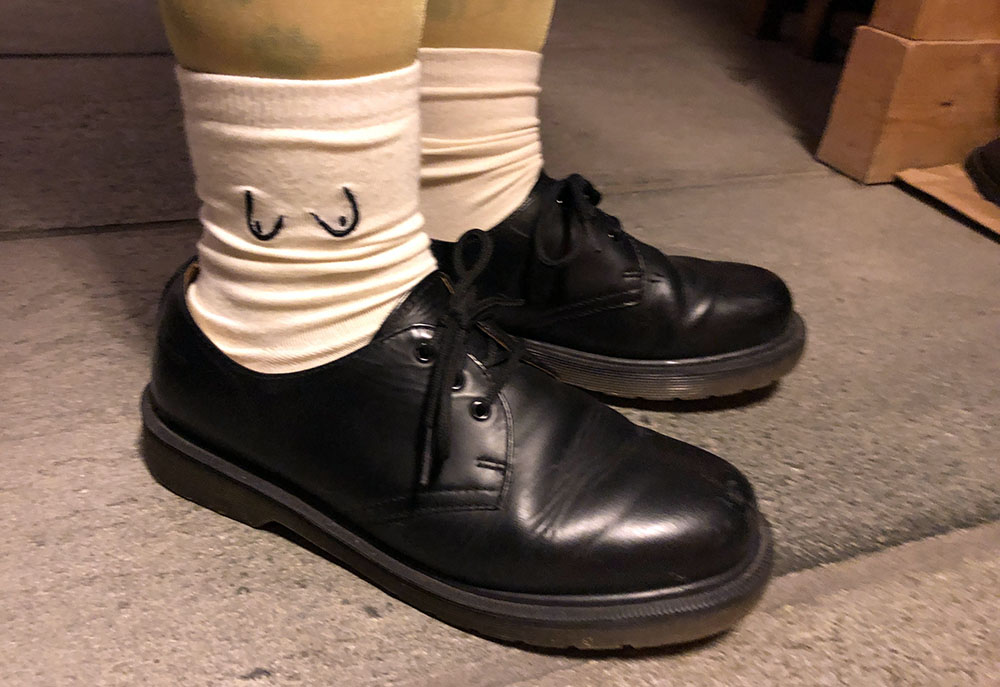 Leopard Coat: from TK Maxx.
Badges: gifted by several artists and friends
Shoes: Dr Martens
Tittie Socks: Monki
Bag: Ahcahcum Muchacha
Extra Large Mustard Scarf: I knitted it myself last Winter
Yellow Tights: I think they are from H&M, I've had them for too long
Denim Trousers: Monki
Black Yves Saint Love Graphic Print Slogan Tee: Femme Luxe
Black Beanie: H&M
I ended up getting sidetracked, as I saw the magic word ("sale") on the window at H&M and had to go in and tried a few things from the sale rack. Great result.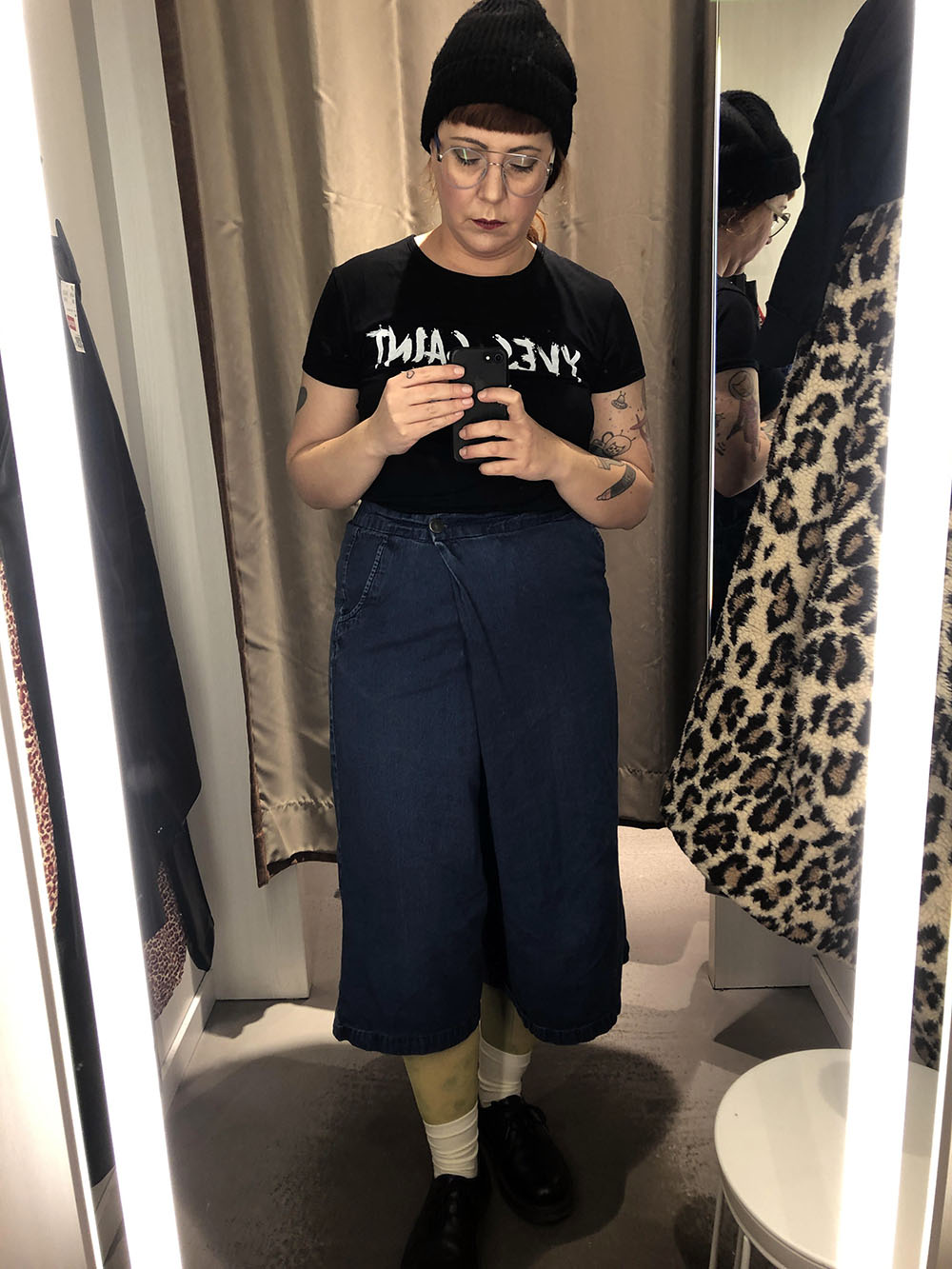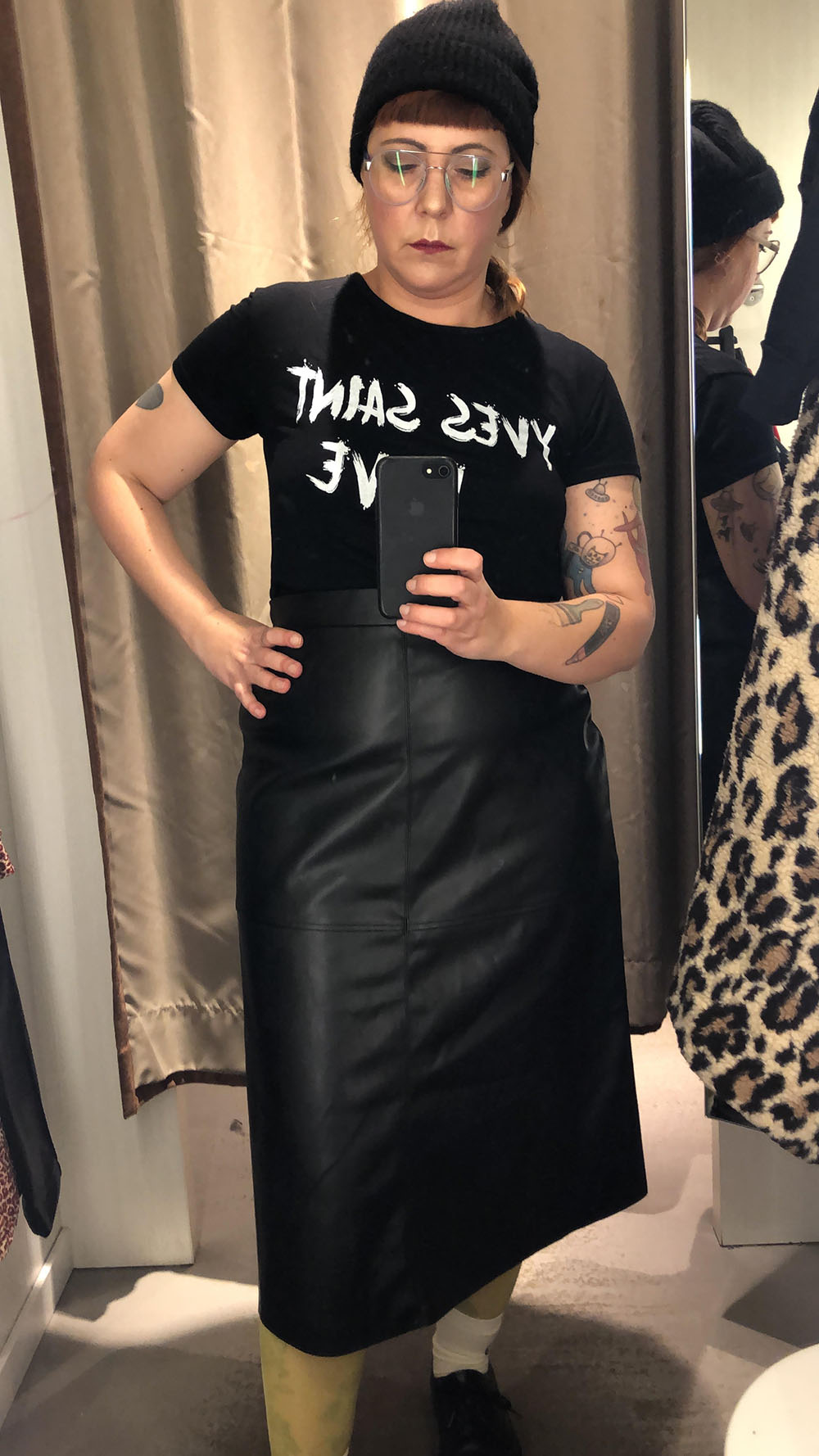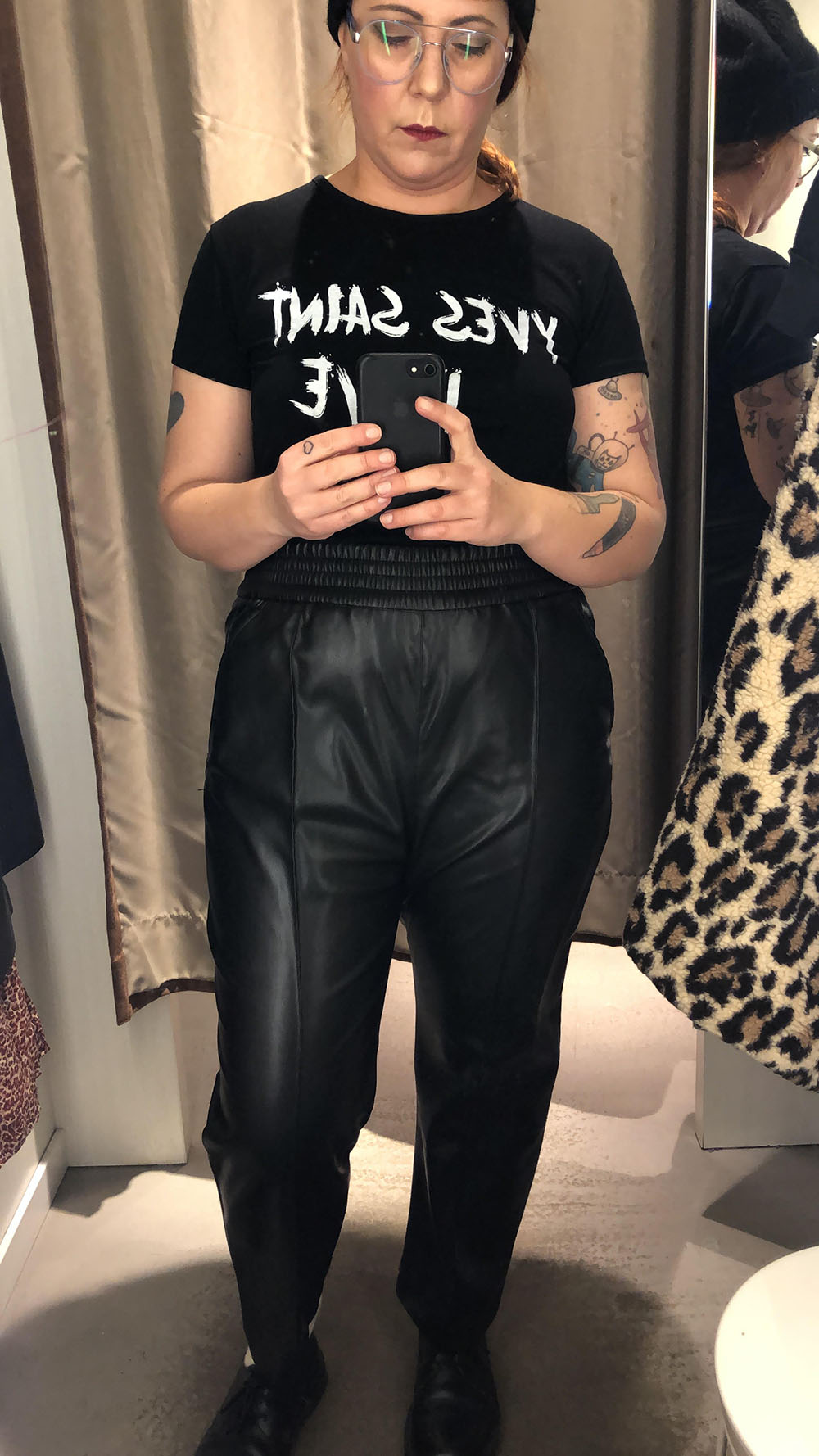 And of course, the Femme Luxe tee. Love me a slogan tee, so these are great.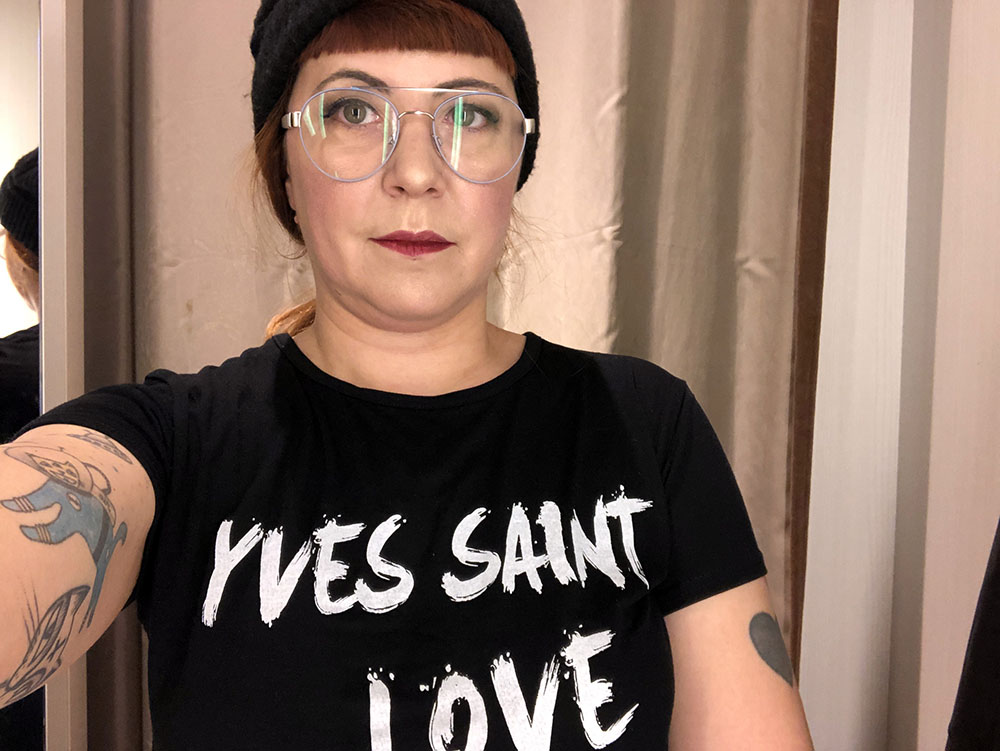 Another evening I went to Oslo to have dinner at our friend's, as he had a special delivery of sausages from the countryside, the kind of special thing that you can't get in the shops. I didn't photograph the meal, I just ate it but I tried to get a photo of his orange kitty. Ha!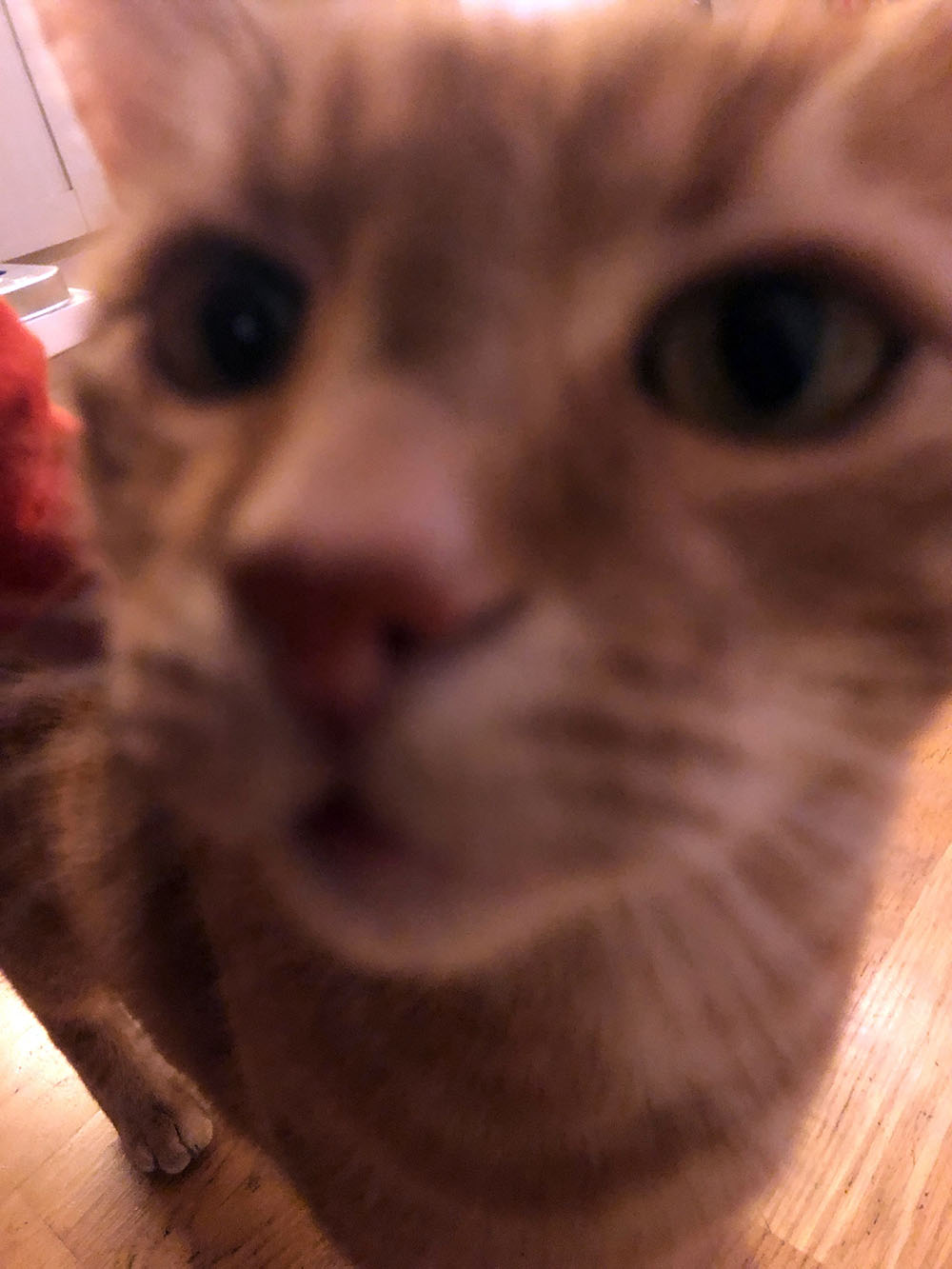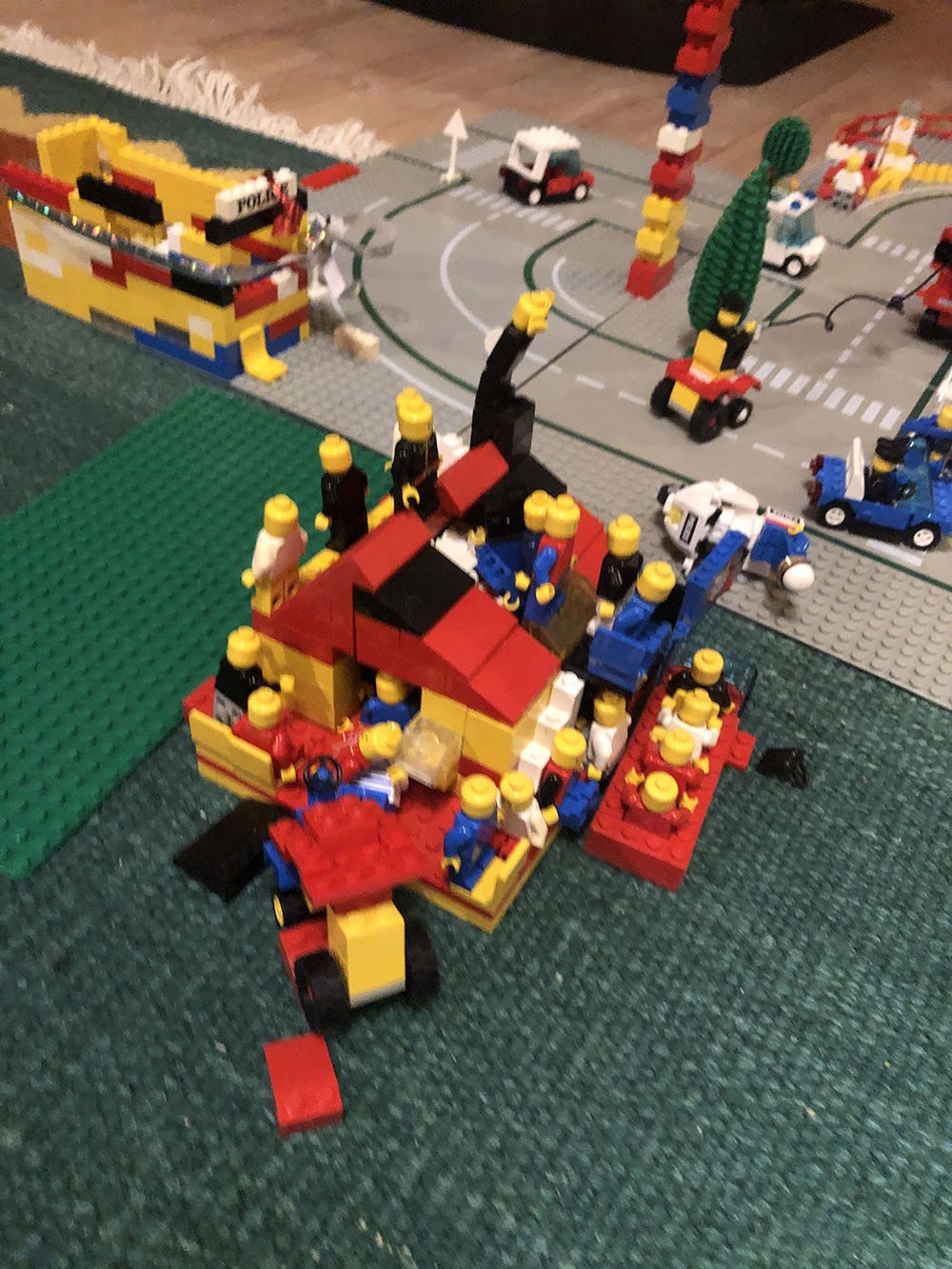 One evening we had A's nephew over and he was playing with his Lego. I thought this was amazing, as he said he was building a refugee boat. His mum told me they usually watch the news together, so this clearly made an impression in his young mind. Incredible, no?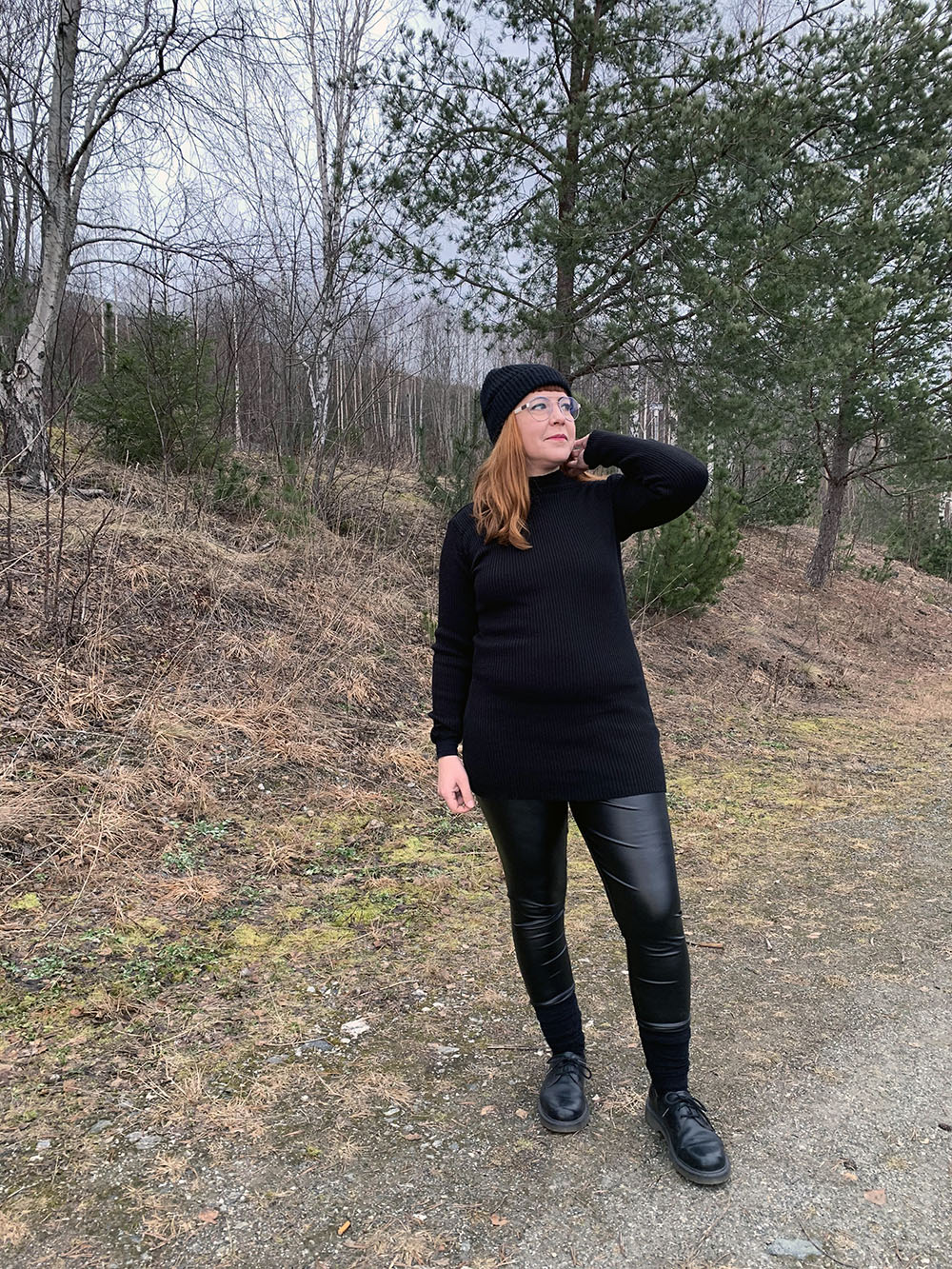 Last Saturday we went around running errands mostly. It was a busy weekend and I decided to wear something comfortable.
Black Beanie: H&M
Black High Neck Bodycon Jumper Dress: Femme Luxe
PU leather Leggings: Primark
Shoes: Dr Martens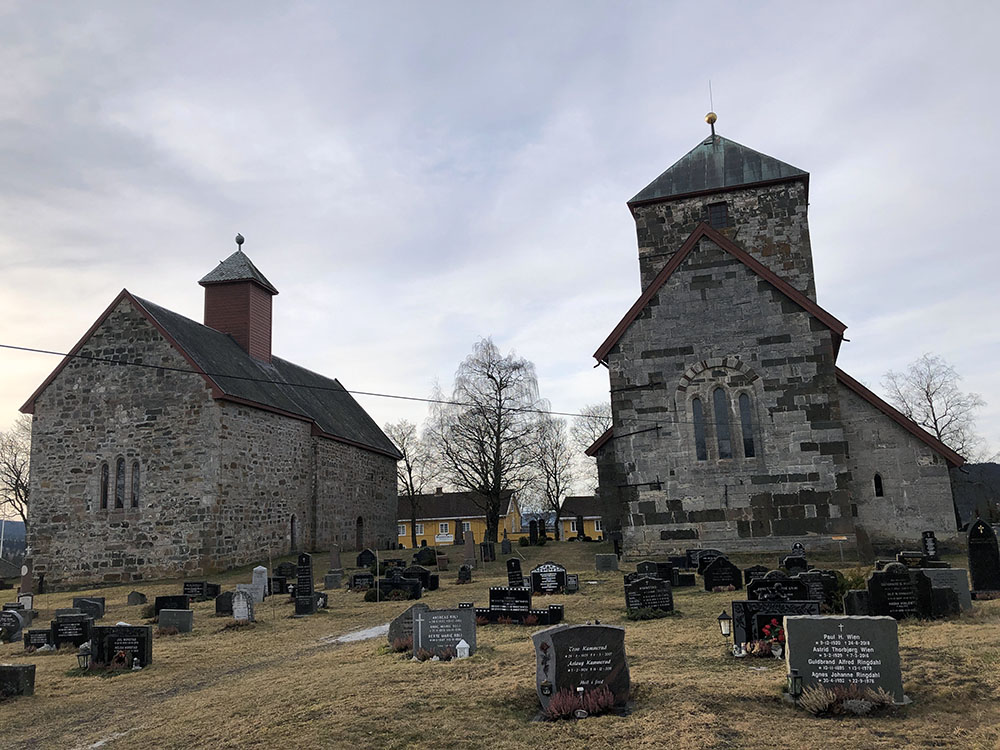 We also stopped at the Søsterkirkene – the Sister churches as I had never been there before and it was on the way to where we were going. This medieval religious complex is really interesting and rich in history. You can find more information about it on the wikipedia page dedicated to it.  It's a very interesting spot, with several gravestones dating throughout the ages, including an old runestone. Amazing!
Last Sunday we travelled to Oslo again, took some photos on the way to the station.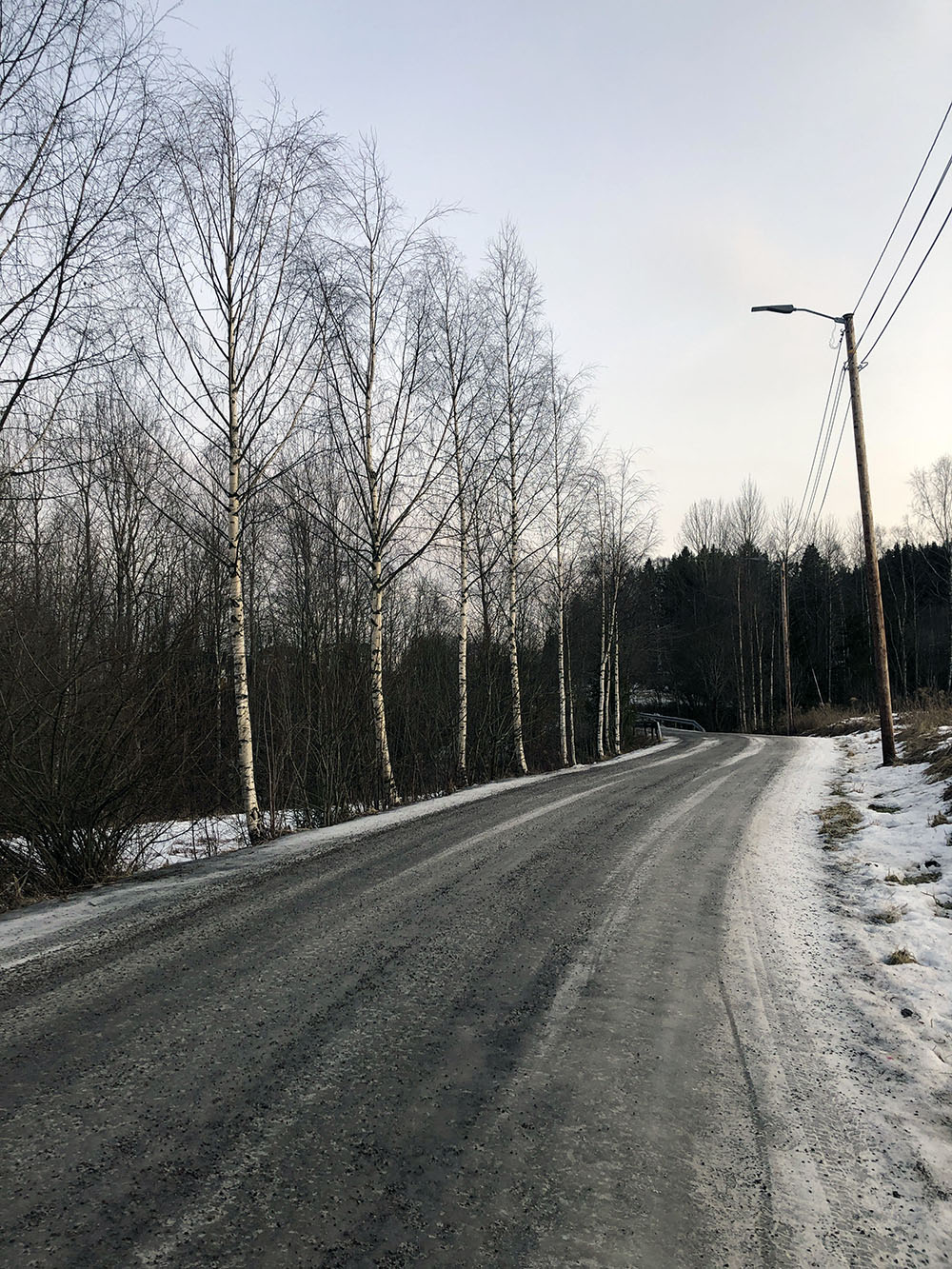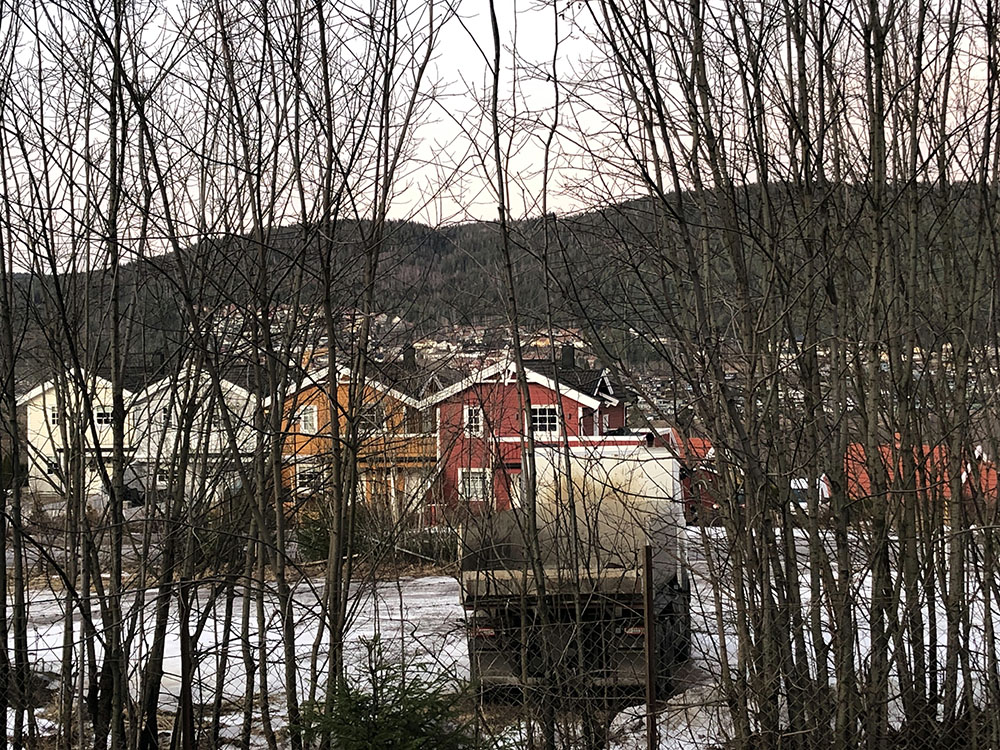 As you can see, it's a little bit cold, but a lot less cold than usual for this time of the year. #climatechange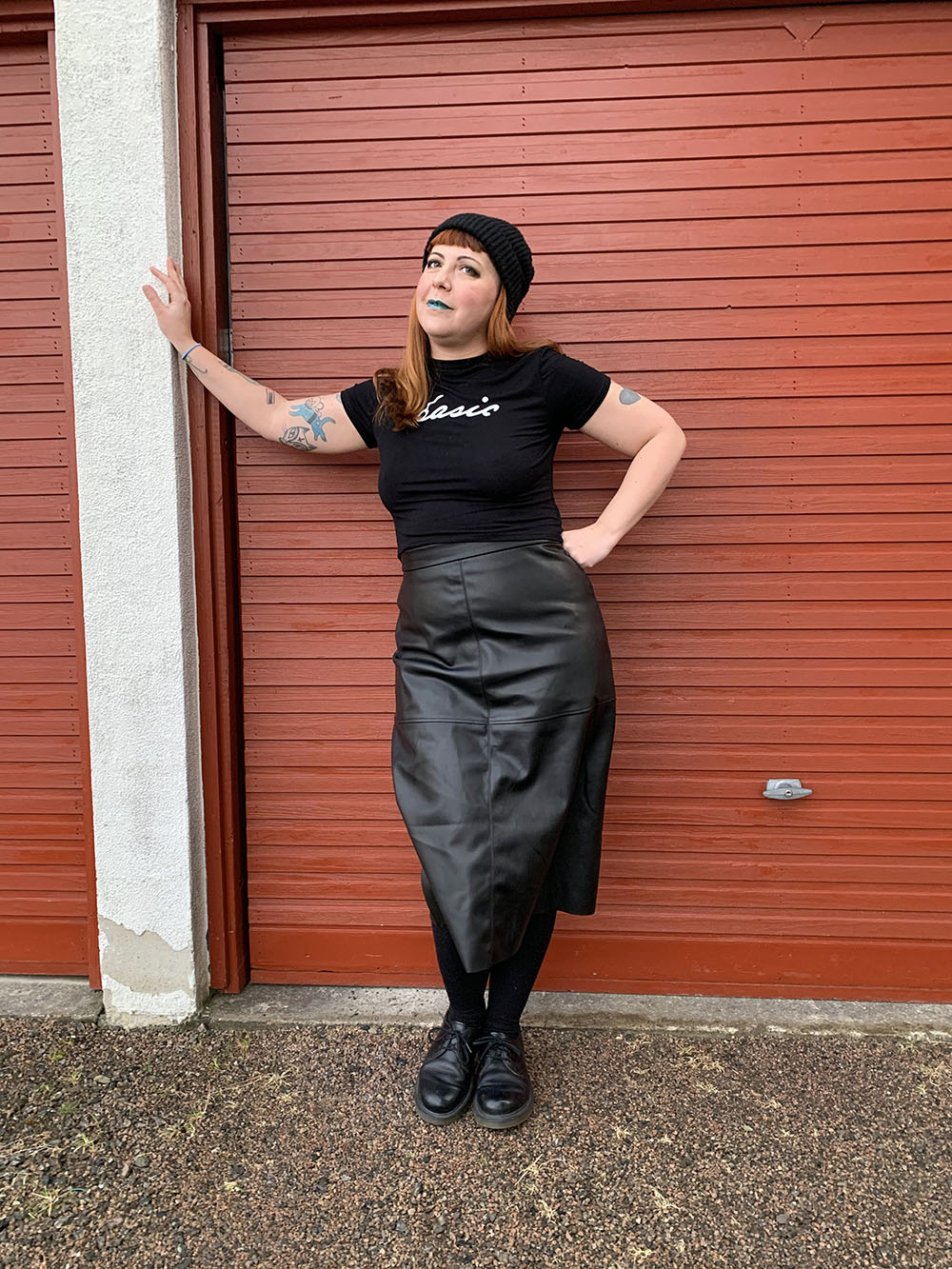 This is what I wore, to attend the Nitzer Ebb gig at Rockefeller, a music venue in Oslo City centre.
What I wore for the occasion:
Black Beanie: H&M
Black 'Basic' Short Sleeve Slogan Crop Top: Femme Luxe
Shoes: H&M
Skirt: from the sales haul from H&M a few days prior.
The gig was great and I was very lucky that I managed to stand in front of the stage, as my short stature usually doesn't allow me to see much.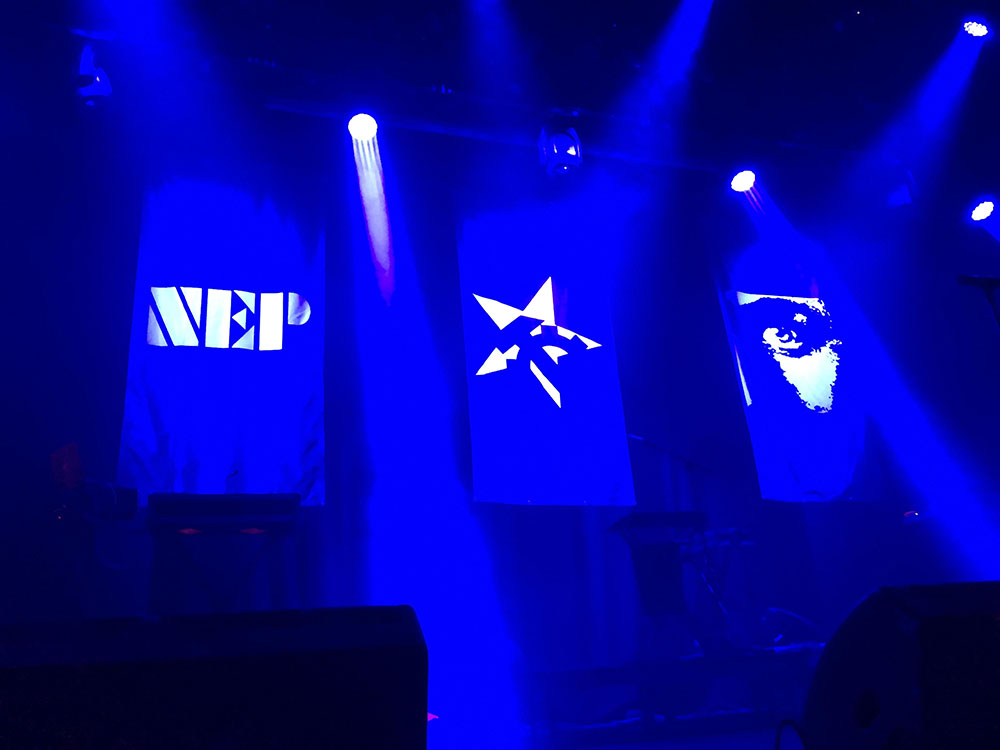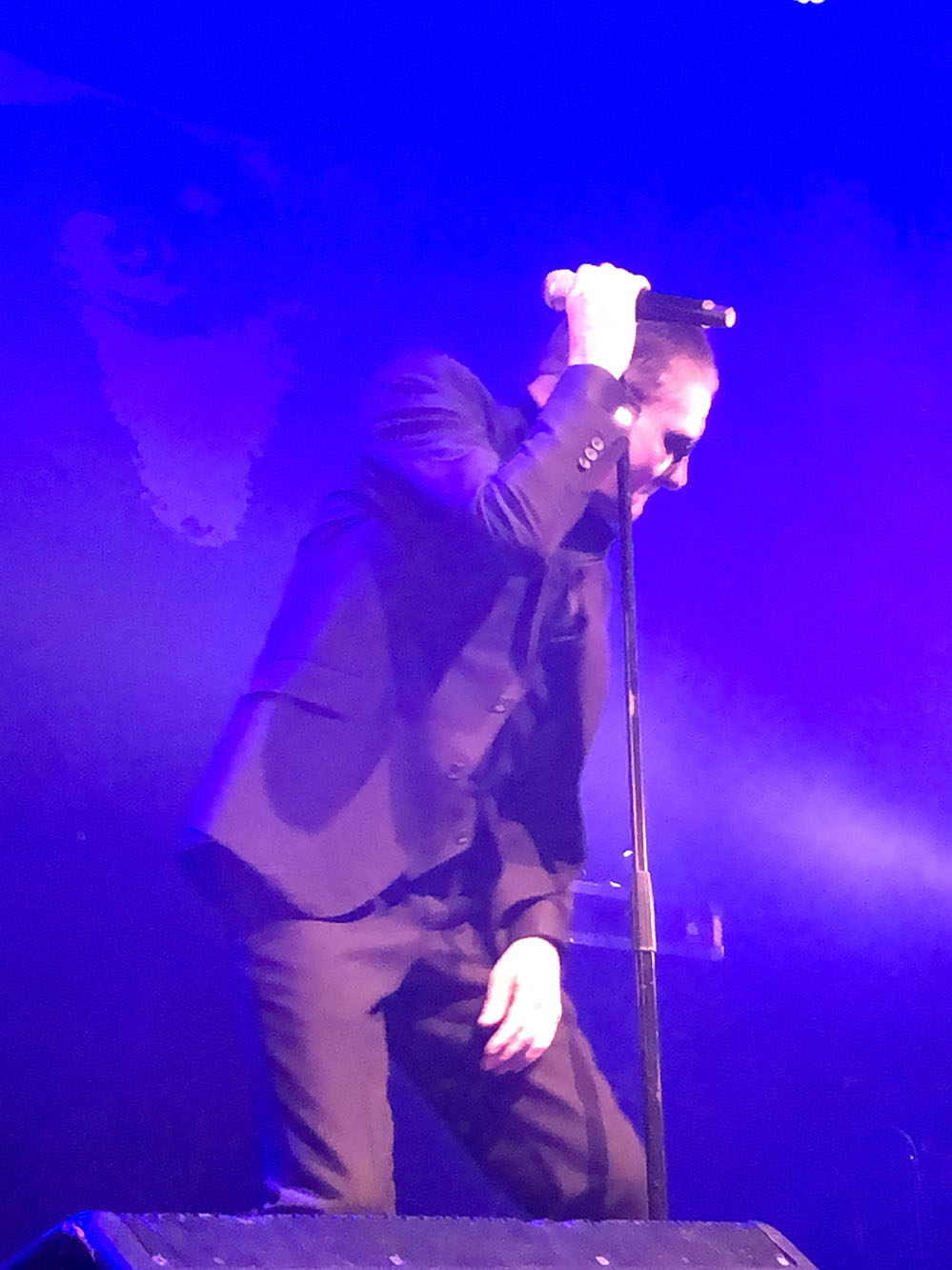 Soon I will be going back to London and will be having many more adventures. More travel diaries pretty soon!