A couple of weekends ago I made my way to Cambridge, the iconic university city. I had been there a couple of times before and the motive for the stay this time was not only to have some more opportunity to explore it but also to do a workshop at the Fitzwilliam Museum. I have worked with the Museum before and it was a pleasure to be able to come back, this time to do a workshop for students who are doing their A-levels, GCSEs and applying to university.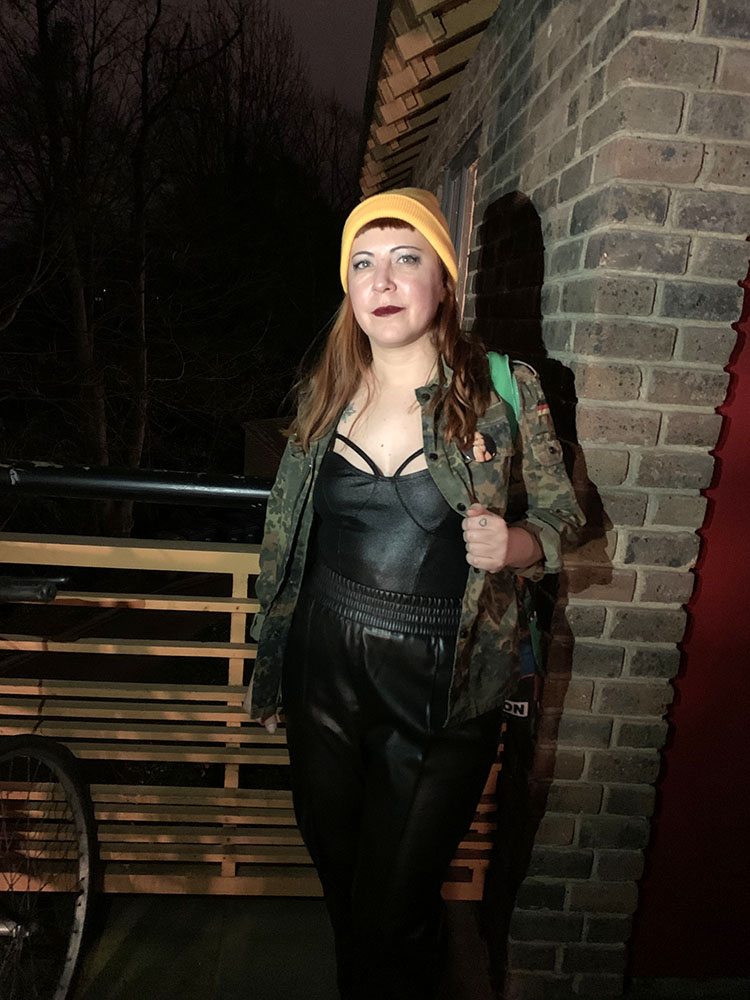 We arrived on Friday the 14th of February, the weather was awful as that particular weekend saw a great storm all over the country. We didn't get to do much but we did get to go out for dinner. This is what I wore:
Yellow Beanie – Unbranded (Ali Express)
Flectarn Shirt – German Army surplus, purchased at Mauerpark flea market years ago
Black Double Cup Strappy Bodysuit – Femme Luxe
PU Trousers – H&M (on sale)
Black Shoes – Dr Martens
Tote Bag – from the Gilbert and George exhibition at the Astrup Fearnsley Museum in Oslo
Badge – Sarah Barnfart Art
We had a lovely dinner and got home fairly early, as Saturday was going to be a long day and I wanted to be fresh and rested.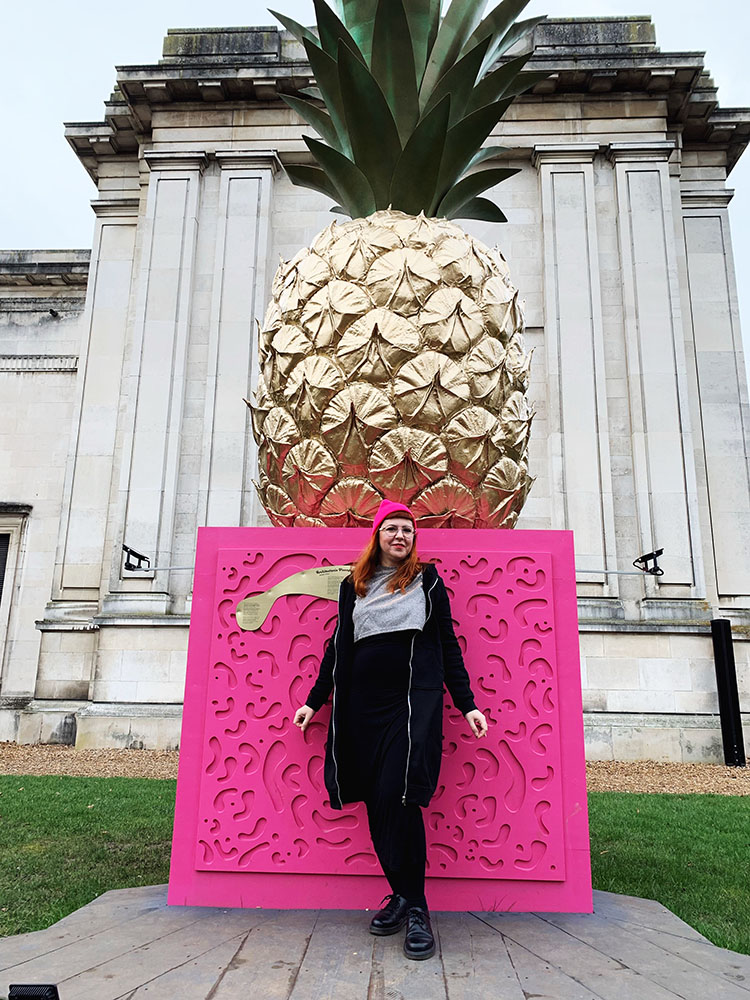 The next day we arrived at the Museum and I couldn't resist taking a photo with the wonderful Bompas & Parr pineapple. Isn't it gorgeous? I loved the green glitter on its leaves.
The activity that was programmed for the day would be to guide students through the creation of a paste-up piece of art, by defacing and altering existing posters from the museum, which would then be pasted on a hoarding-like surface, thus mimicking (legally) the experience of putting out street art. It was a great experience and I met some really nice and creative young people, who I believe will get a lot of interesting things done in the art world.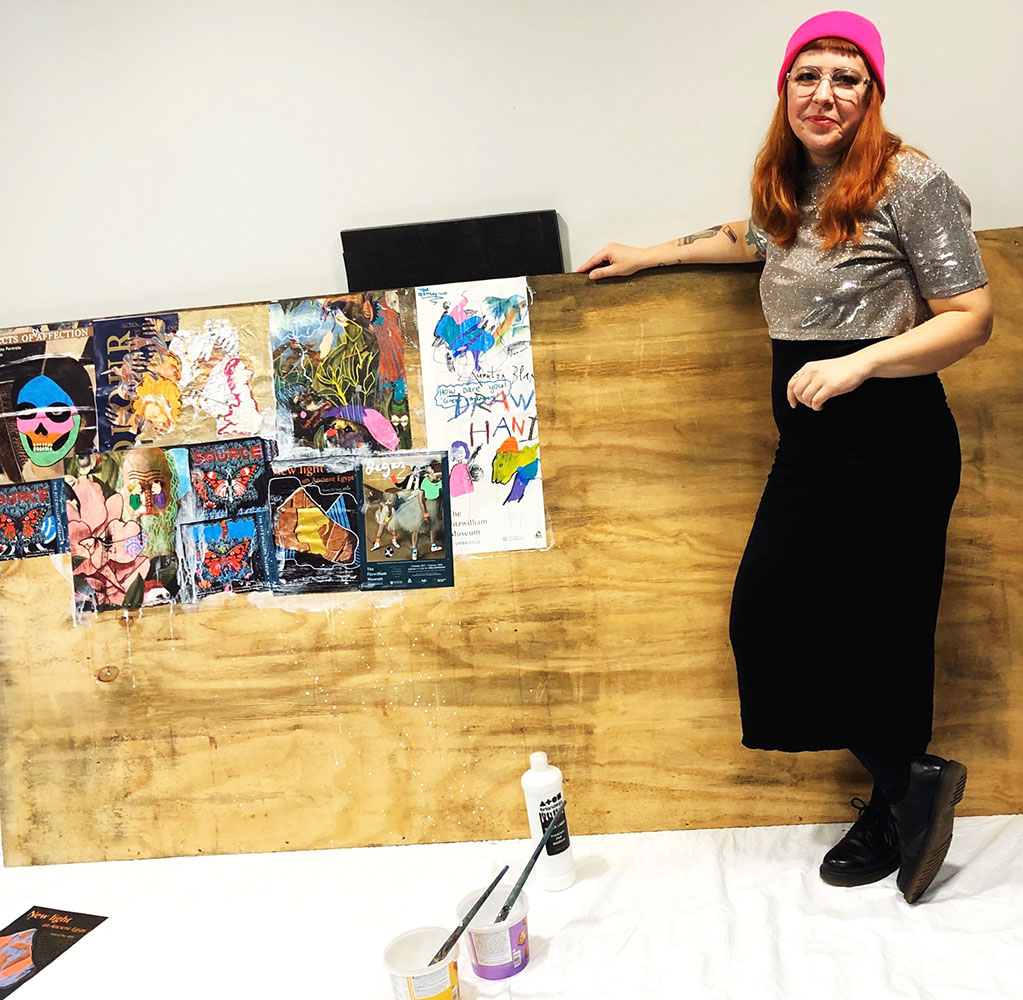 I decided to wear something a bit comfortable and practical for the activity so this is what I wore:
Pink Beanie – Unbranded (Ali Express)
Gold Glitter Sparkly Short Sleeve Crop Top – Femme Luxe
Black Jersey Dress – Simply Be (I think, can't recall anymore)
Black Shoes – Dr Martens
After the day at the museum, we treated ourselves to a nice dinner and once again went to bed early, the weather as still inclement and we decided to save our strength for some daytime explorations the next day.
We had a nice pub lunch – a Sunday roast at The Eagle, a historical pub right in the centre of the city, visited the Sunday Market and did a bit of wandering while the rain was kept away. I wore something practical, as we were planning on doing a lot of walking and would be travelling back to London on that same day.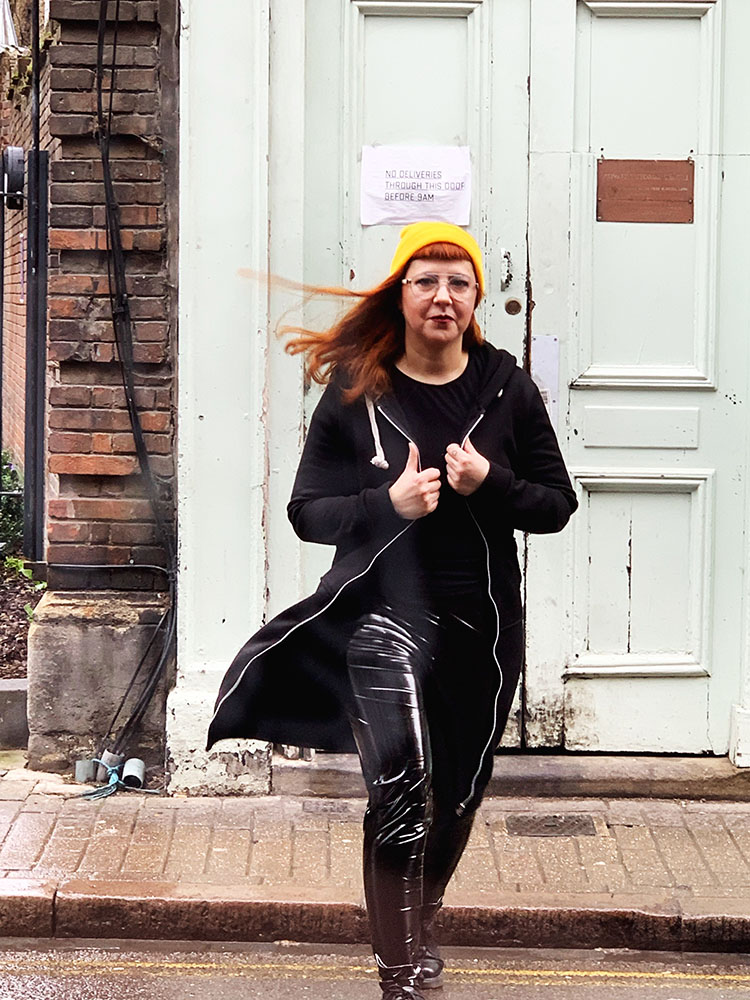 Yellow Beanie – Unbranded (Ali Express)
Black Long Hoodie – Unbranded (Ali Express)
Black T-shirt – Zara
Black High Shine Vinyl PU Trousers – Femme Luxe
Black Shoes – Dr Martens
My friend Stefani said it looked like I was walking away from an explosion, so I did a bit of quick Photoshop magic for a bit of a laugh and here it is: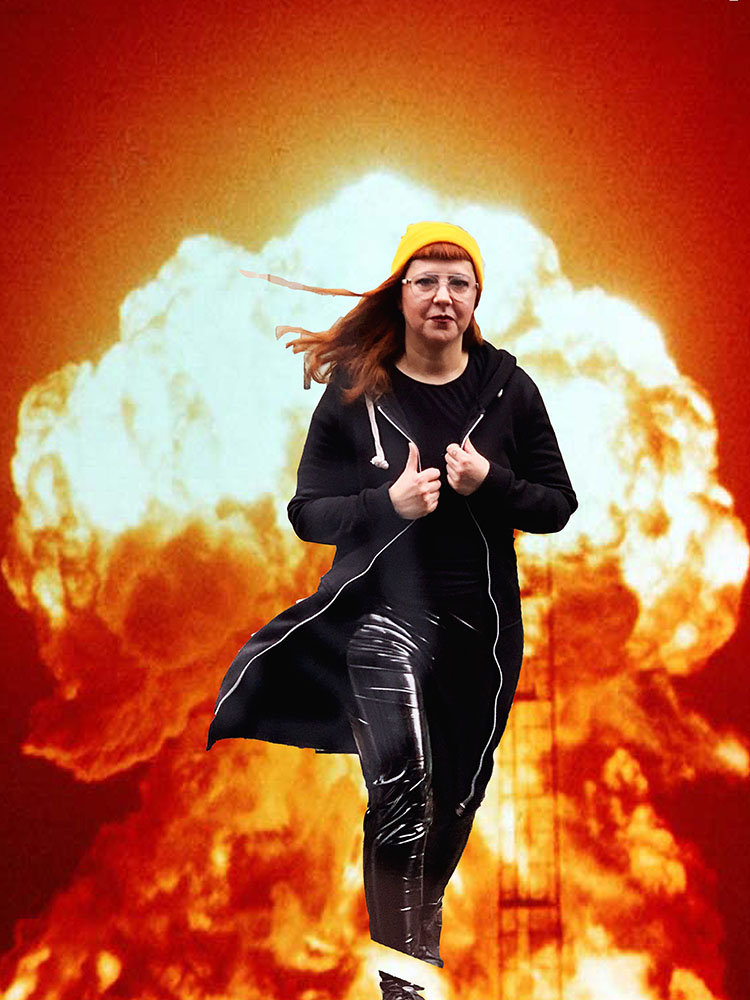 You have to play this song as you look at this photo, haha. I love a bit of comedy!
We spent the rest of the day at the Fitzwilliam Museum, their permanent collection is top-notch, plus they currently have on an exhibition called "Feast and Fast" mainly about food culture and history in Europe. I took hundreds of photos this weekend and it's hard to narrow it down, so here are a few somewhat random ones from the museum.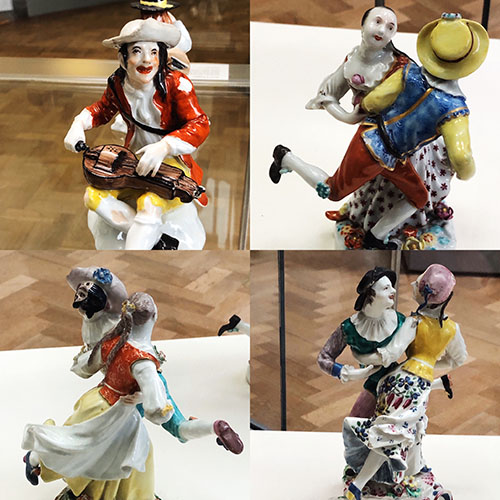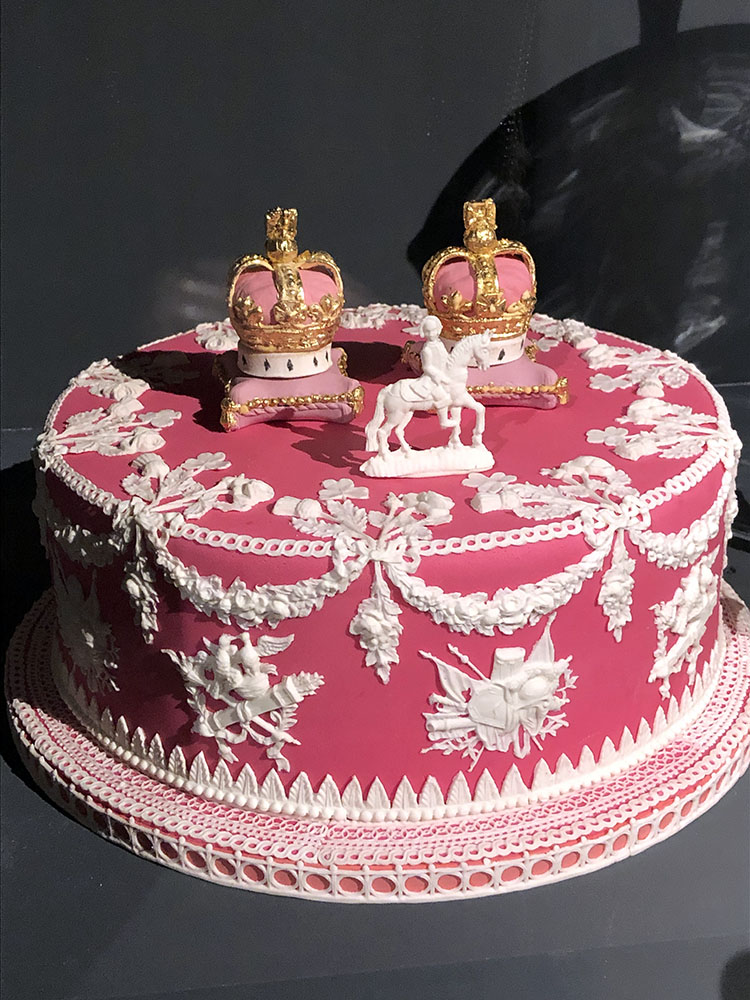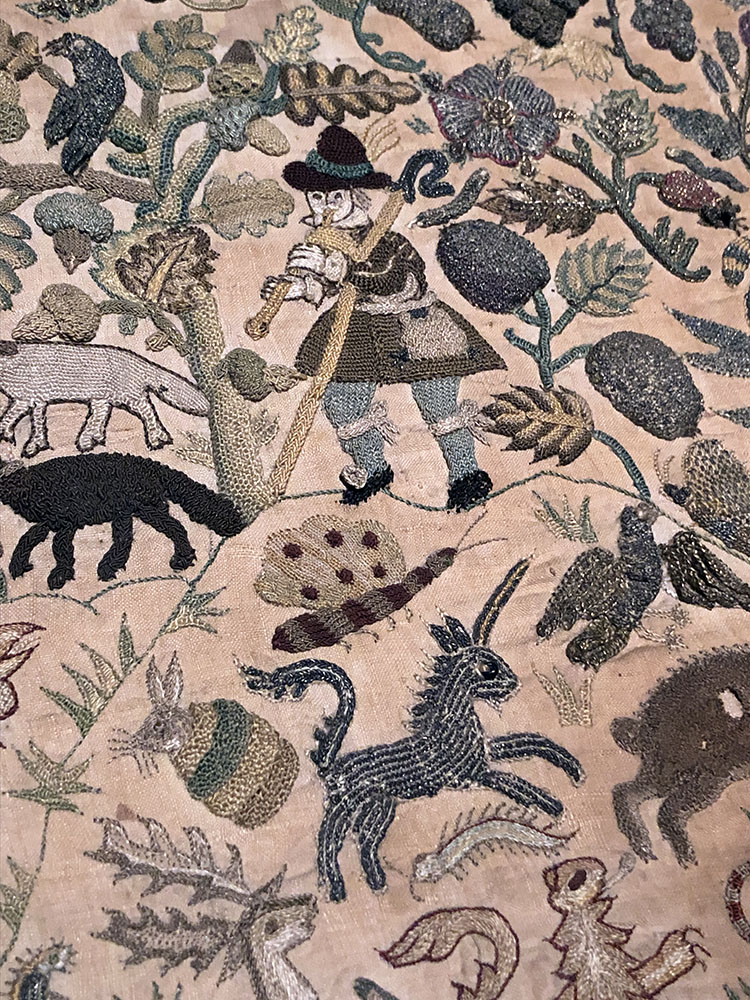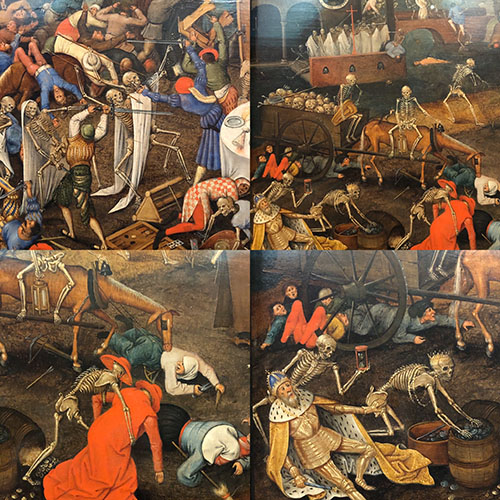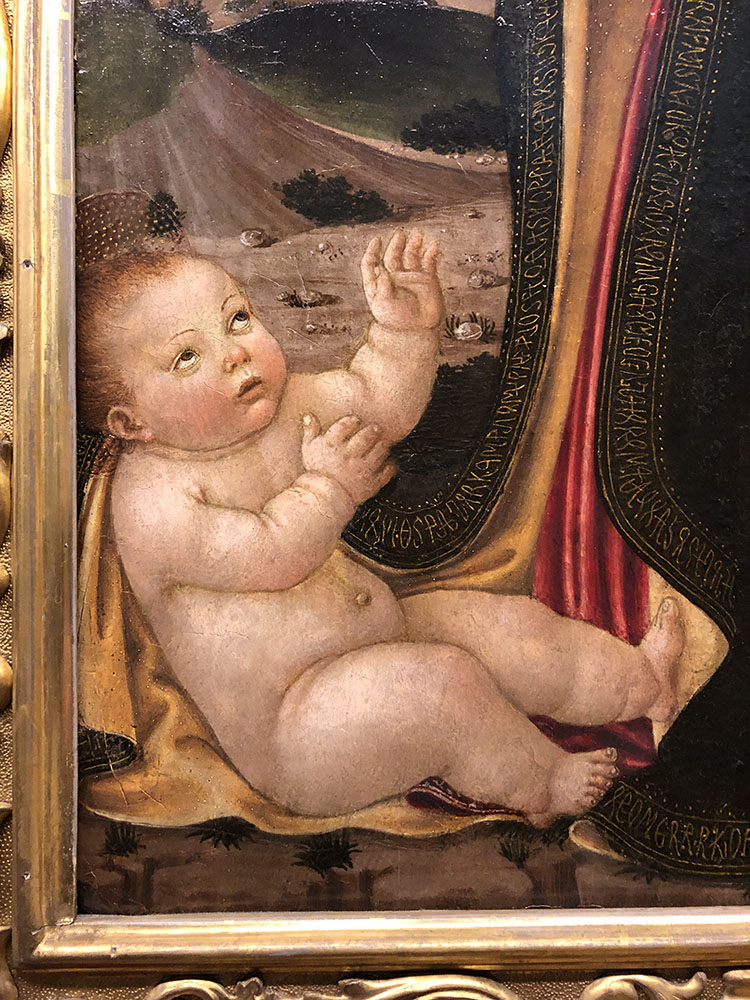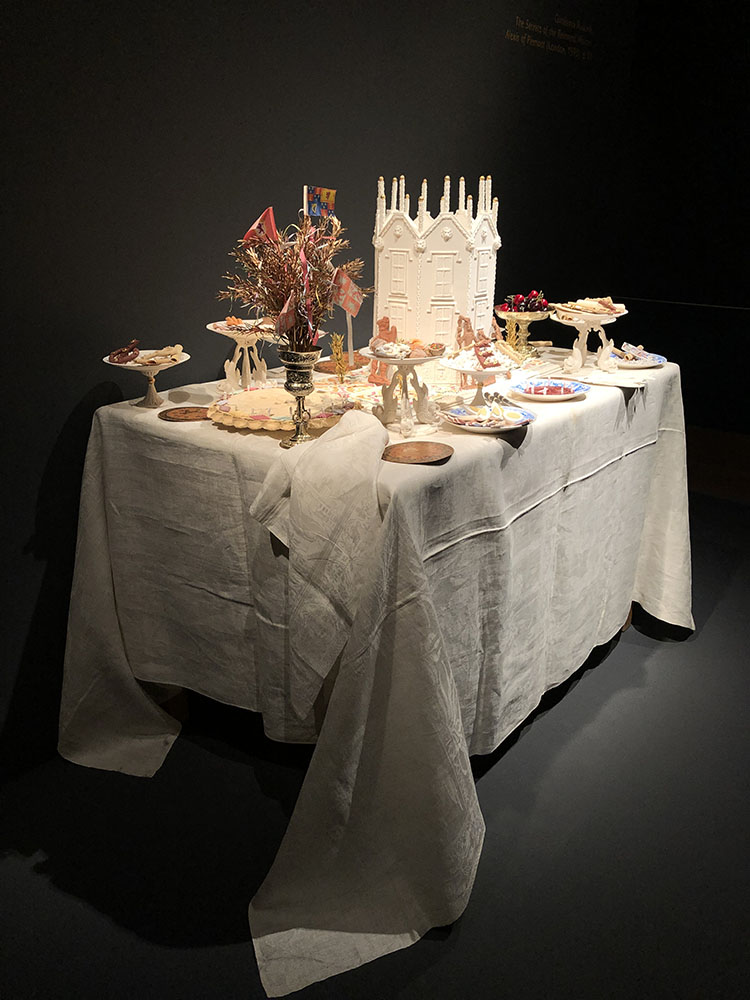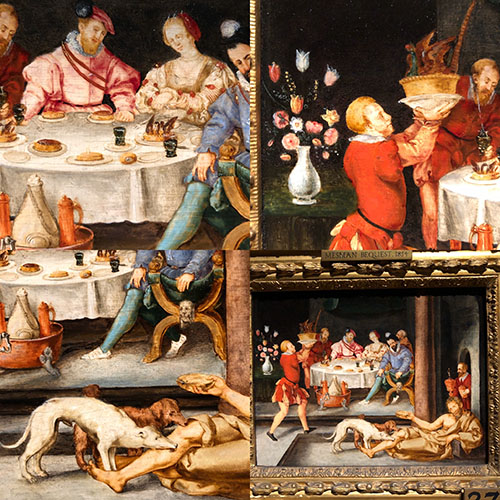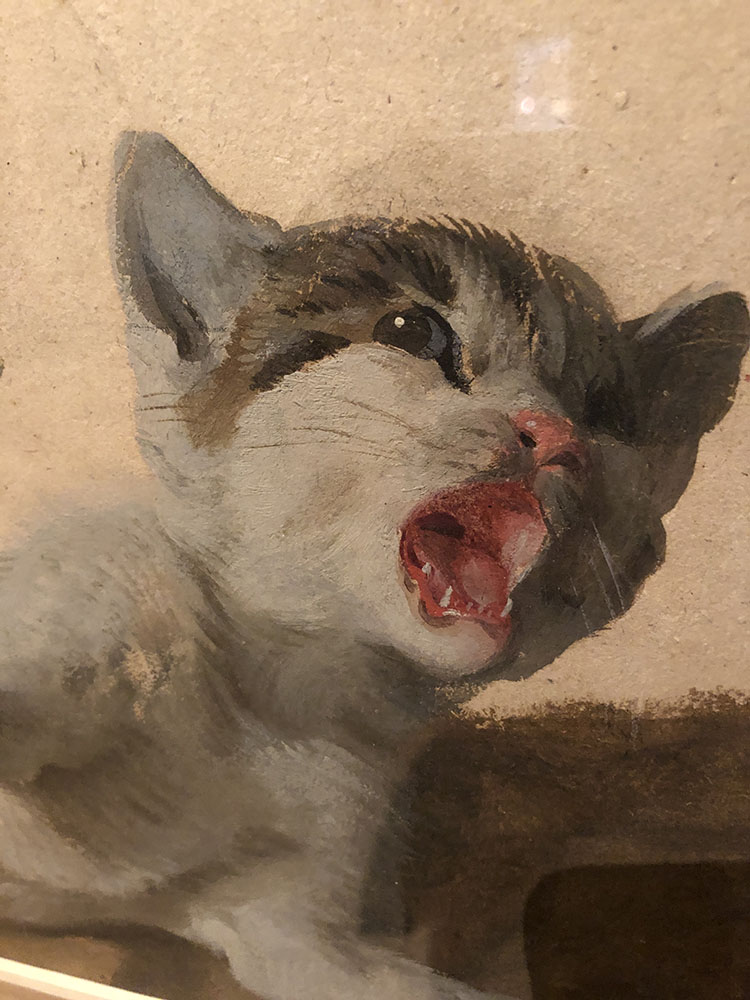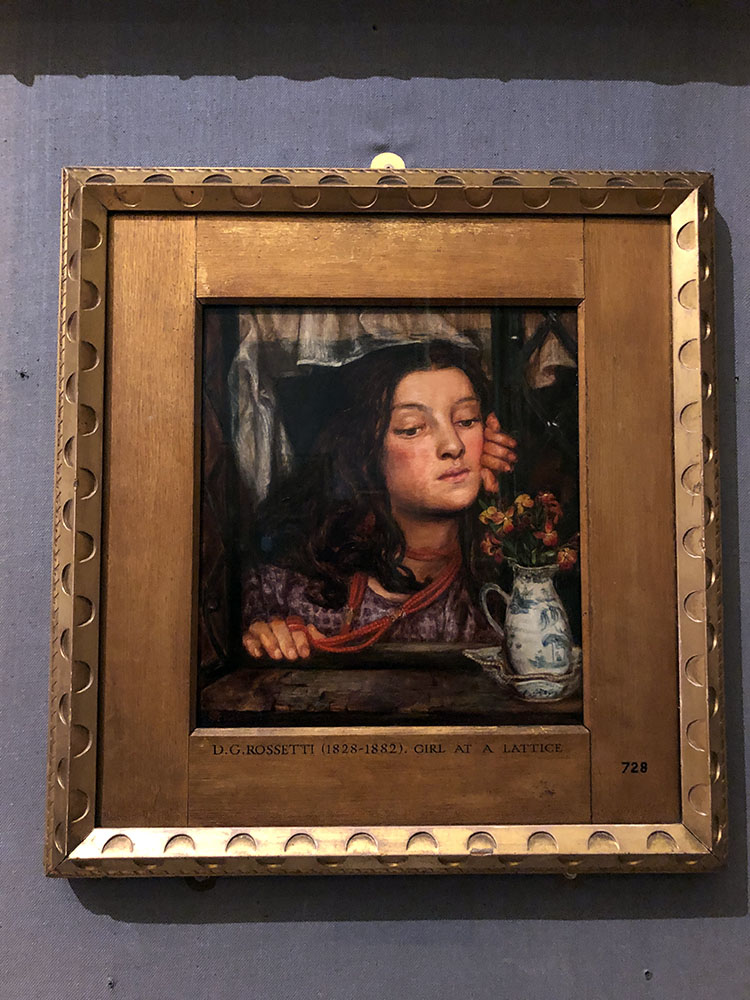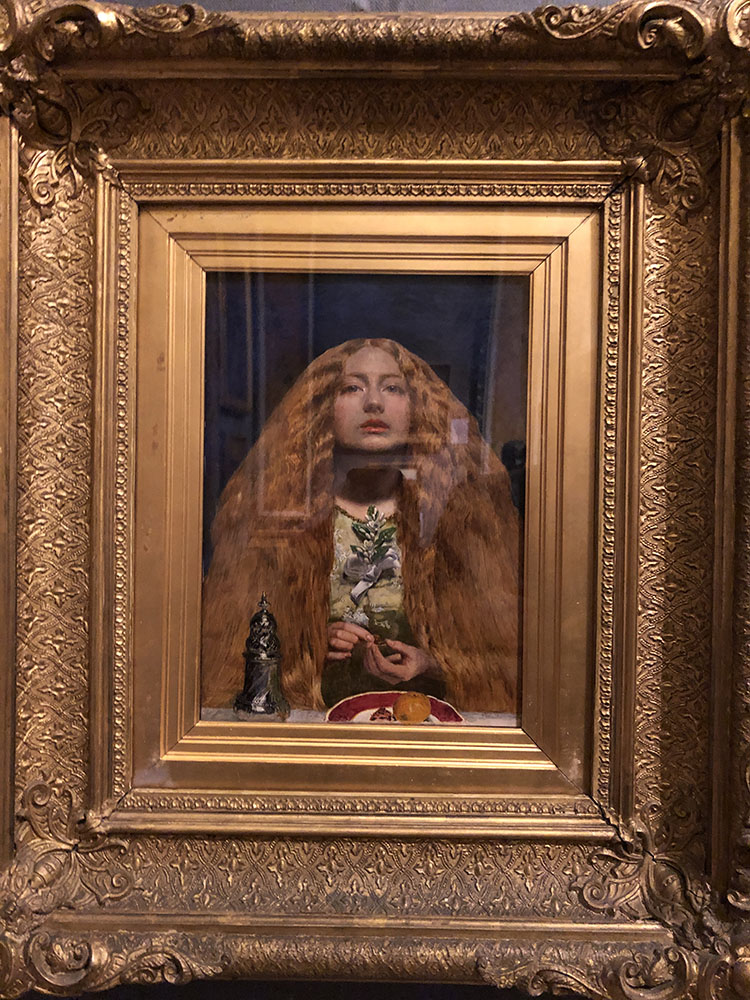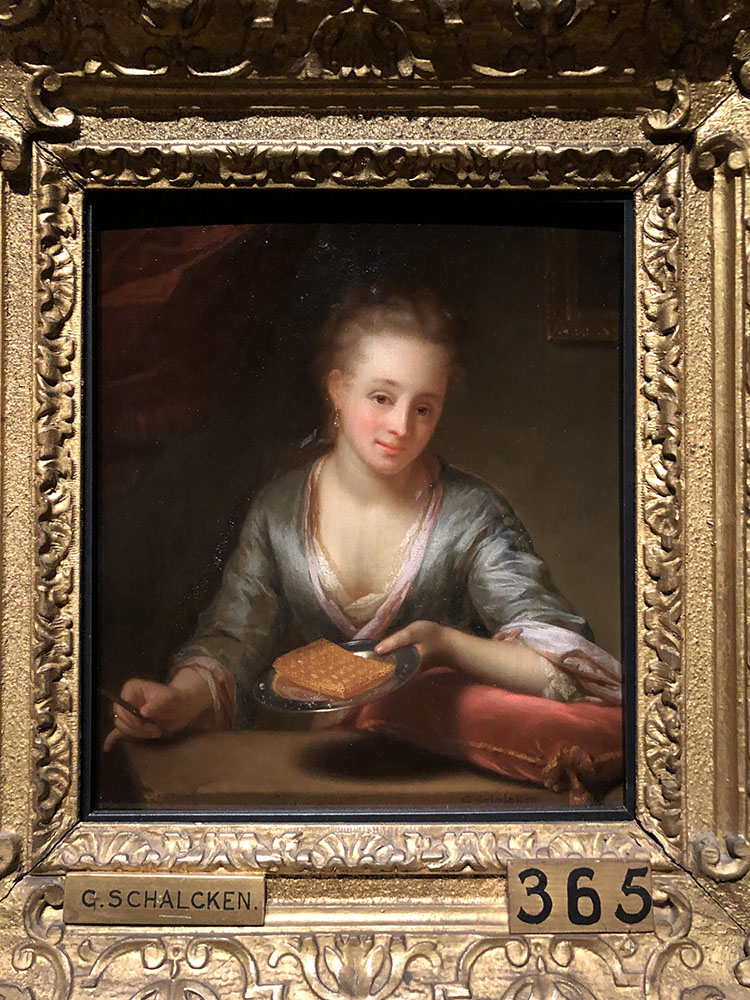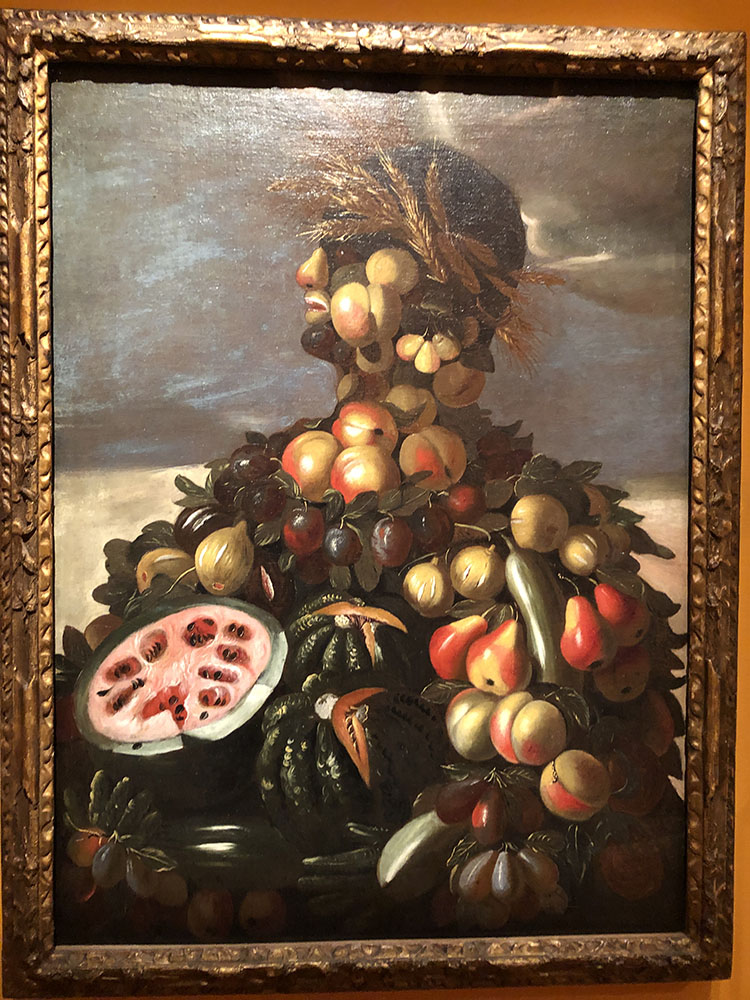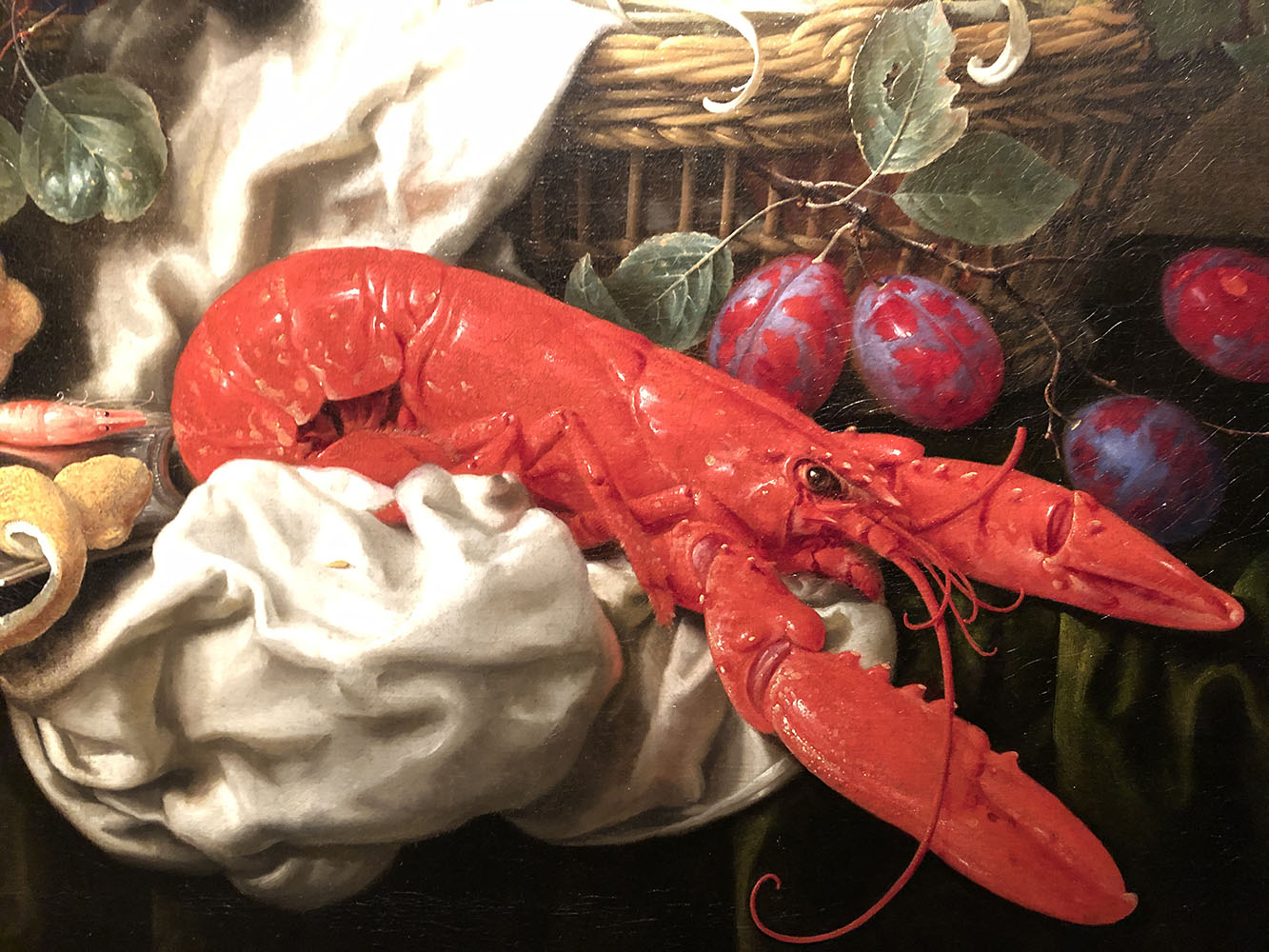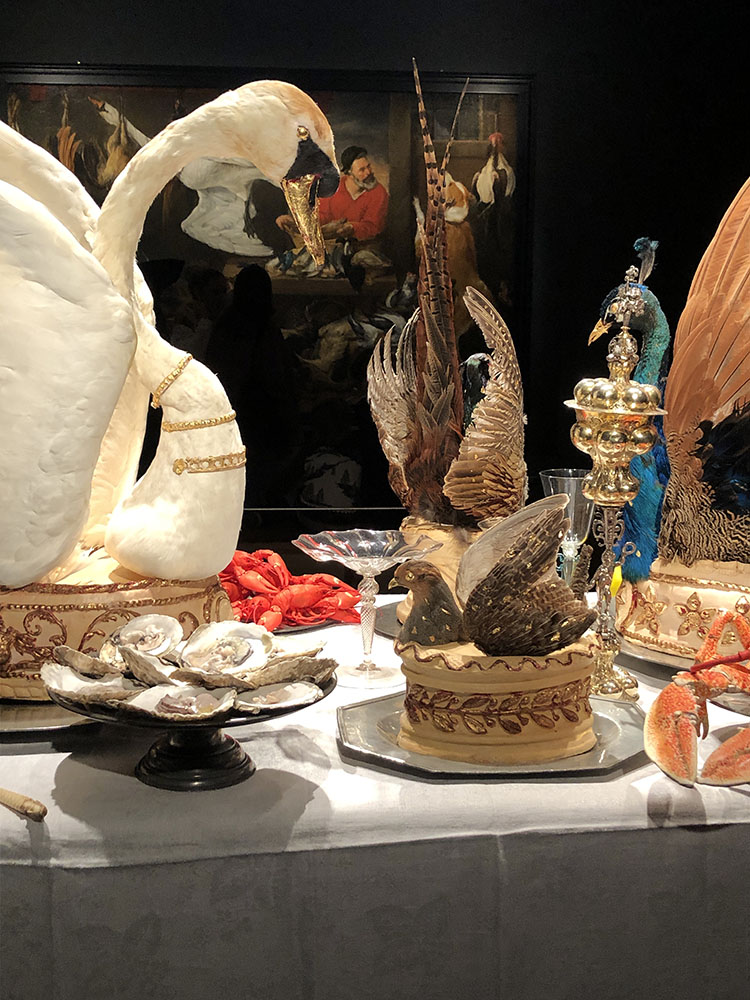 I hope to go back again at some point, the city is beautiful and there are amazing museums to see.