Happy New Year everyone!
One of my goals for 2020 is to be a bit better organised, as my art career progresses, it is necessary so I am able to keep working to my full potential and not drop the ball on deadlines and projects, as well as keeping a decent social life. This is something that I always say, you don't have to work harder, you have to work smarter in order to obtain results and that's what I would like to accomplish.
You may remember I have worked with Colorland previously when I created a photo book so when they approached me to create a wall calendar I couldn't say no, as it was just what I was looking for! I do use a diary to keep track of things but I always find that it lacks the possibility of seeing how full the calendar is at a glance, when travelling is happening, etc.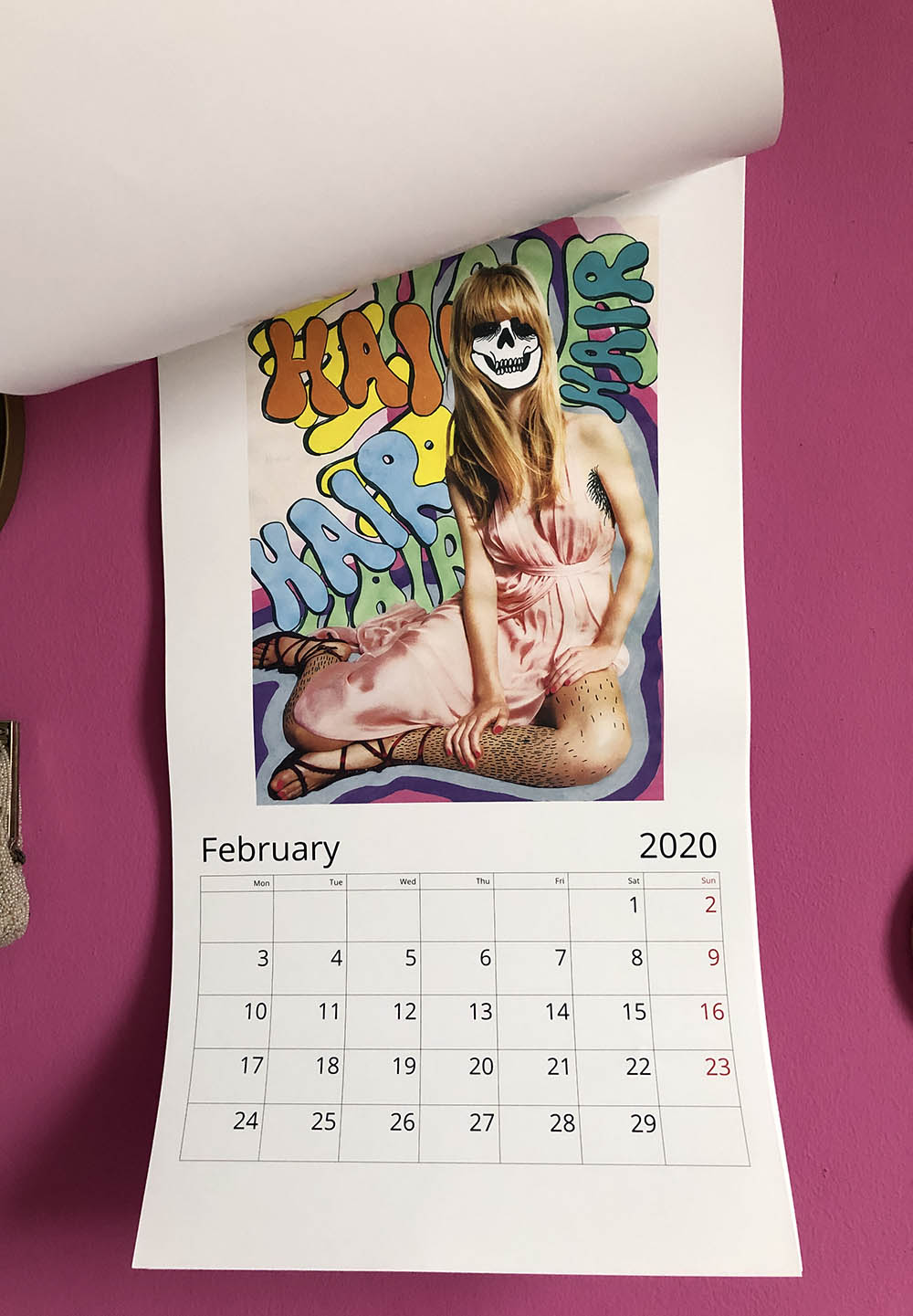 A wall calendar is a perfect way to see what is going on, when the busiest time of the month will be, etc. I picked the largest format available, as I find I always need space to write things – I am not good at writing small and neat, I'm afraid. As you can see it allows me to have enough space to write what my plans for the day are. Or the main ones – I find that the diary is the best way to go granular and write more detailed to-do lists. As you can see, my first quarter is already filling up… No wonder I need to stay organised!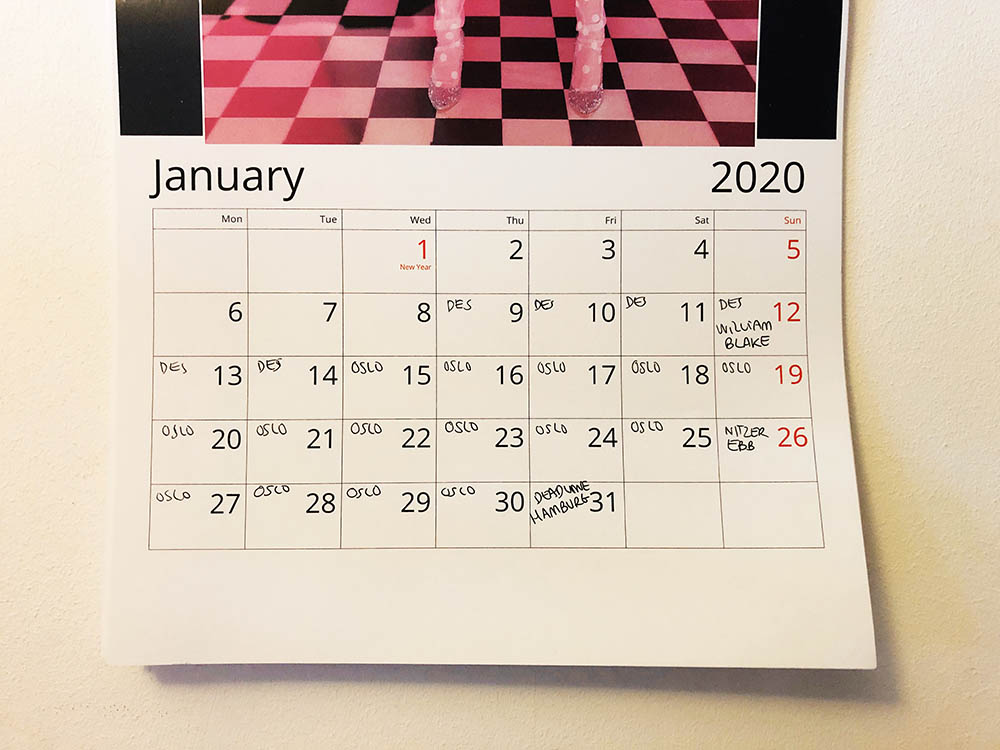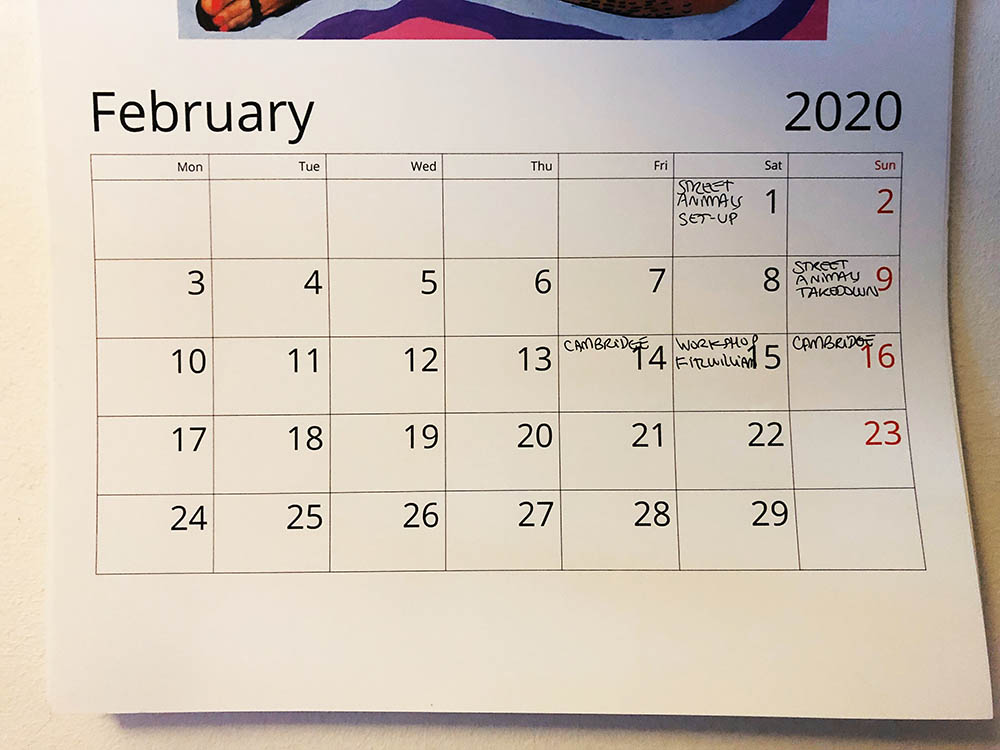 The ordering process is very simple, you can upload photos directly from your computer or get them from your social media accounts by connecting them to the Colorland site. All you need to do is pick the right template for you and add a photo to each page. I picked a few of my art pieces to add to the calendar as I think it would make sense, to keep me inspired to keep working! I love the result and I am sure it will be a great help to keep me organised. Another interesting feature is that you can start the calendar anytime you like. We are already in January so if you are ordering something today, it wouldn't make sense to order it with a January page, right? You can start it from any month you like and just have the subsequent 12 months on it.
As a brand ambassador for Colorland, I have a code for you:  MUSHROOMCAL – just enter it at checkout and you will get a discount. The usual price for an A3+ sized calendar is 23.94 GBP, using the code you would get it for just 4.49 GBP + 5.99 GBP shipping cost. Good deal, no? Since many people asked before, this offer is UK only, I am afraid.
To see more pages of the calendar, head on to my Instagram, as I've posted a couple of videos on there.