If you've ever heard the term 'mansplain', it won't be difficult to work out what Femsplain means. I had found Femsplain recently on Twitter, not sure how, just one of those things you sometimes come across and think "Oh this is cool!". I followed the account and that was it, until the other day, when I found out that my friend Jacqueline Mirrell, New York transplant and bae extraordinaire is actually involved in the project. Wow! Not only that but it's actually growing, so much so that there is a Kickstarter fundraiser in place to help Femsplain become a full time project, paying writers for their work and provide more women with a safe platform for self expression and discussion. I shot Jacqueline a few questions about the project which I hope are informative enough.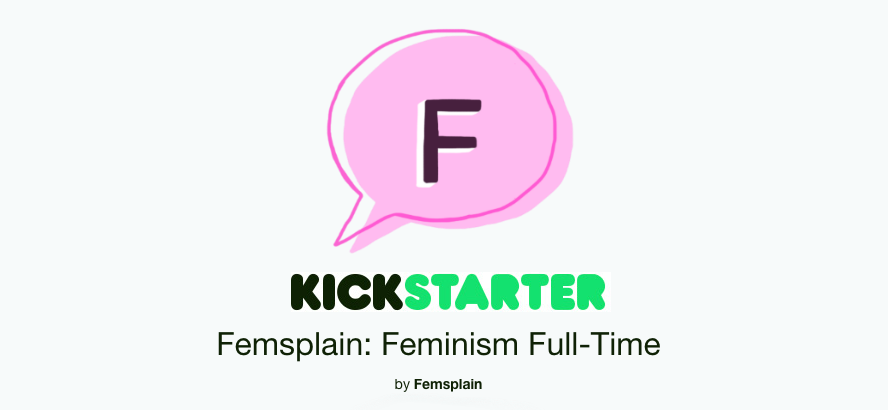 What is Femsplain?

We're a "female identified" content community with a goal of making women's voices heard. It's all about supporting the voices that aren't heard in their respective spheres.

As a feminist publication, what differentiates it from all others, such as Jezebel, for example?

Our goal is the community behind the submissions. While events and content are big parts of what we're trying to do, at the heart of it is a desire to bring together and empower women with whatever their creative pursuits. We're not just an editorial site, we are a community of creative voices with a desire to publish pieces from other identifying women. So yes, that might happen in the form of a piece of writing, but it can also happen as a video, recipe, song, or tutorial. And the content is merely a vessel for our community mission.

Where did you guys come up with the idea?

You could say it started one night, when the four of us were eating ramen and talking about creating a site we then titled "Sad Drunk Girls." I still have a piece of paper with our initial notetaking–there's a tiny uterus scribbled in the corner. Sake was involved. But really, the desire for our founder Amber (and for the rest of the team as well) has manifested itself since we were born. From becoming involved in women's issues, to developing communities on the internet and IN other areas of tech, this Is really just been the culmination of our life passions.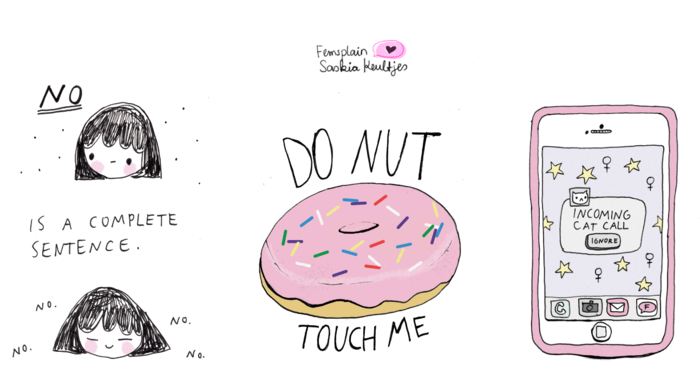 How did you get involved?

It was a four way Twitter girlcrush that blossomed in the spring (how fitting) and climaxed some time around the World Cup when we decided that RTs and favorites were no longer sufficient, especially when we were mere subway rides away from one another. Or Uber rides. Because I ended up in London for my studies, time difference means I wake up to group texts. One day, I woke up to 250 or so of these, and after a coffee and a read through, I realized we had the beginnings of something incredible–and each of the four of us have something proprietary to offer. For me, that happened to be the User Experience design that I'm currently learning.

What are the plans for the future of Femsplain?

To start, we want to make sure our featured contributors get paid for their work, which is sadly something that happens very little if at all, for writers and women alike. We're building a better web experience. And we're starting to develop events and other ways to participate in person–we want to hit every angle of the community to be the best, safest, and most effective space we can be.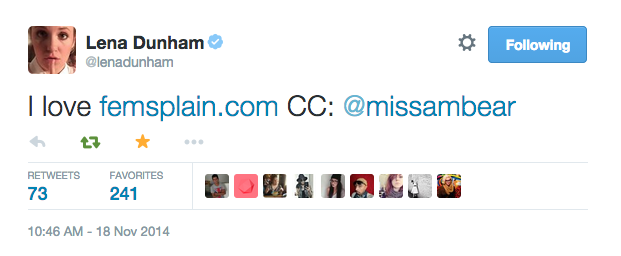 If you like what you've just read, please visit Femplain and contribute to their Kickstarter campaing. PS: Femsplain is Lena Dunham endorsed!