Lately, I have been feeling a bit tired… of social media, of the constant pressure to produce new artwork, making rent etc. As certain things cannot be helped – like paying the rent, for example – I've taken a step back on artwork and eased up on social media. This has been great as I have been dedicating myself to other creative projects that have been on hold plus spending more time tidying the space around me… Which is also important in order to restore the balance.
That said, I find that nothing is better to feel better in yourself and in your mind than travelling and spending some time in nature… and that's exactly what I did the last time I visited Norway to see my boyfriend's family!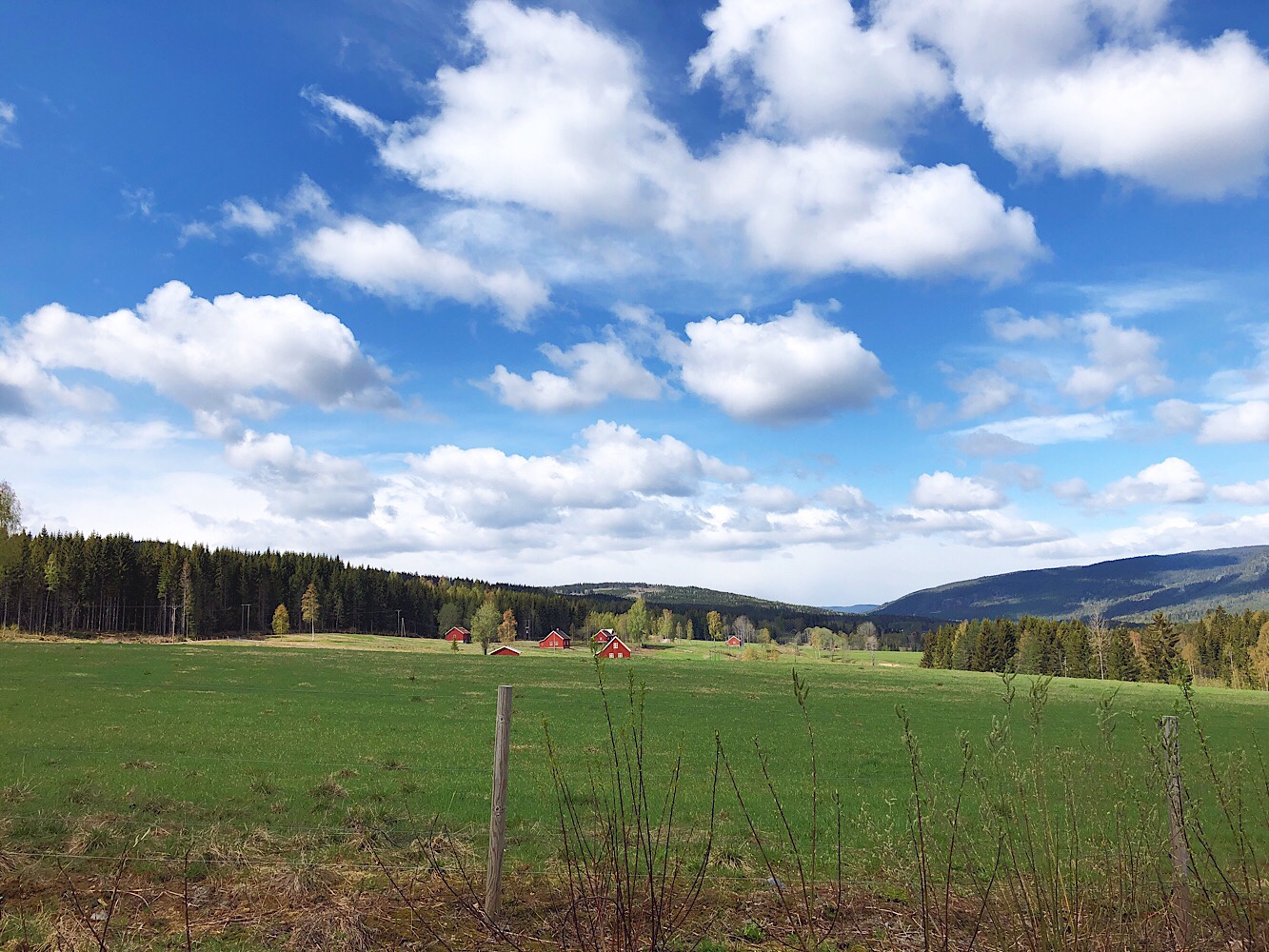 We went on a hike on the mountain around Nittedal, which is fairly close to Oslo. As you can see, the views were glorious… but then all of Norway seems to have been designed to be perfect and beautiful looking!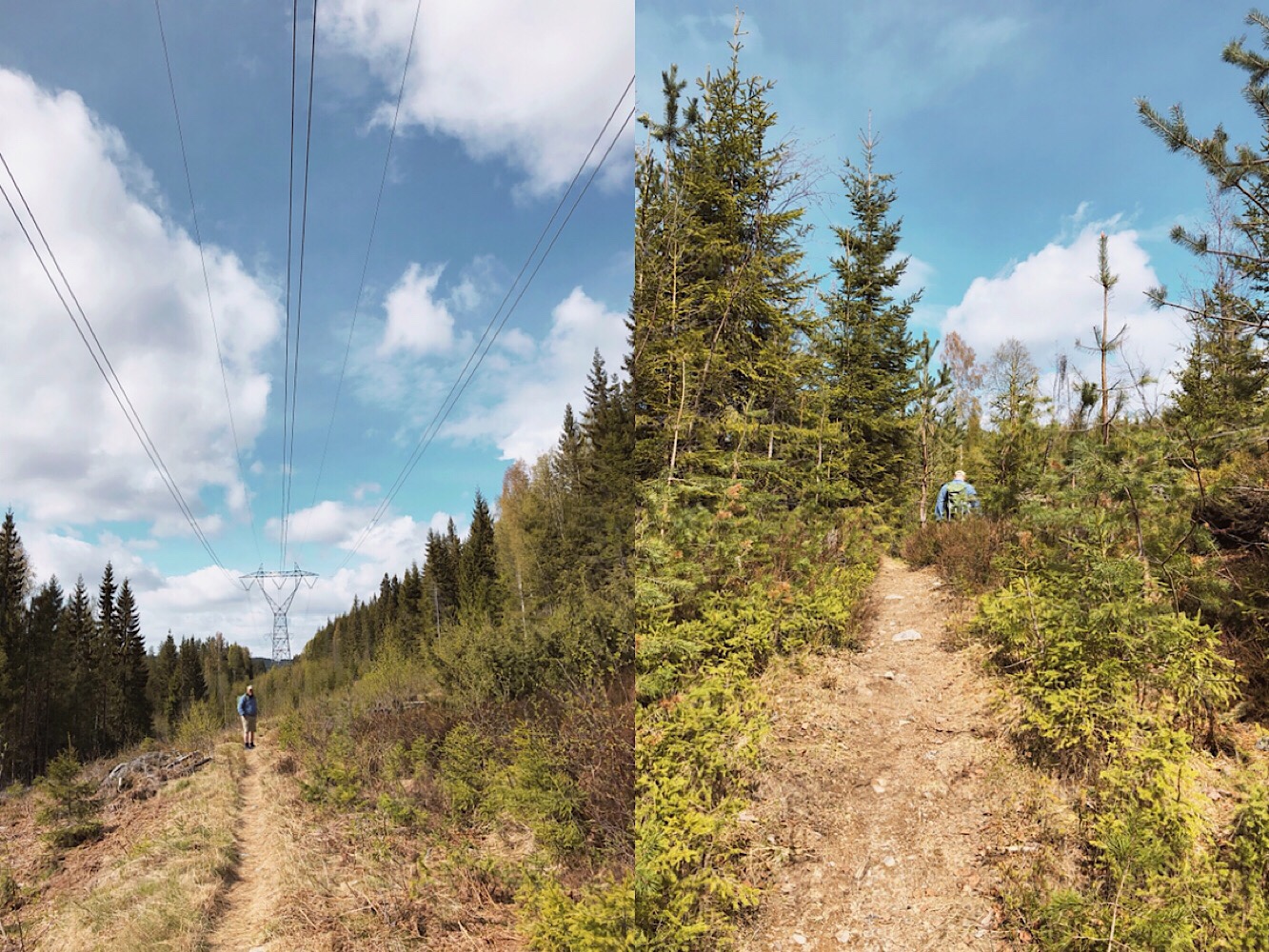 We followed some of the easier trails, as I haven't been on a hike for years… It's something I used to enjoy a lot and I am glad that I will be doing more of, when I spend time in Norway, particularly.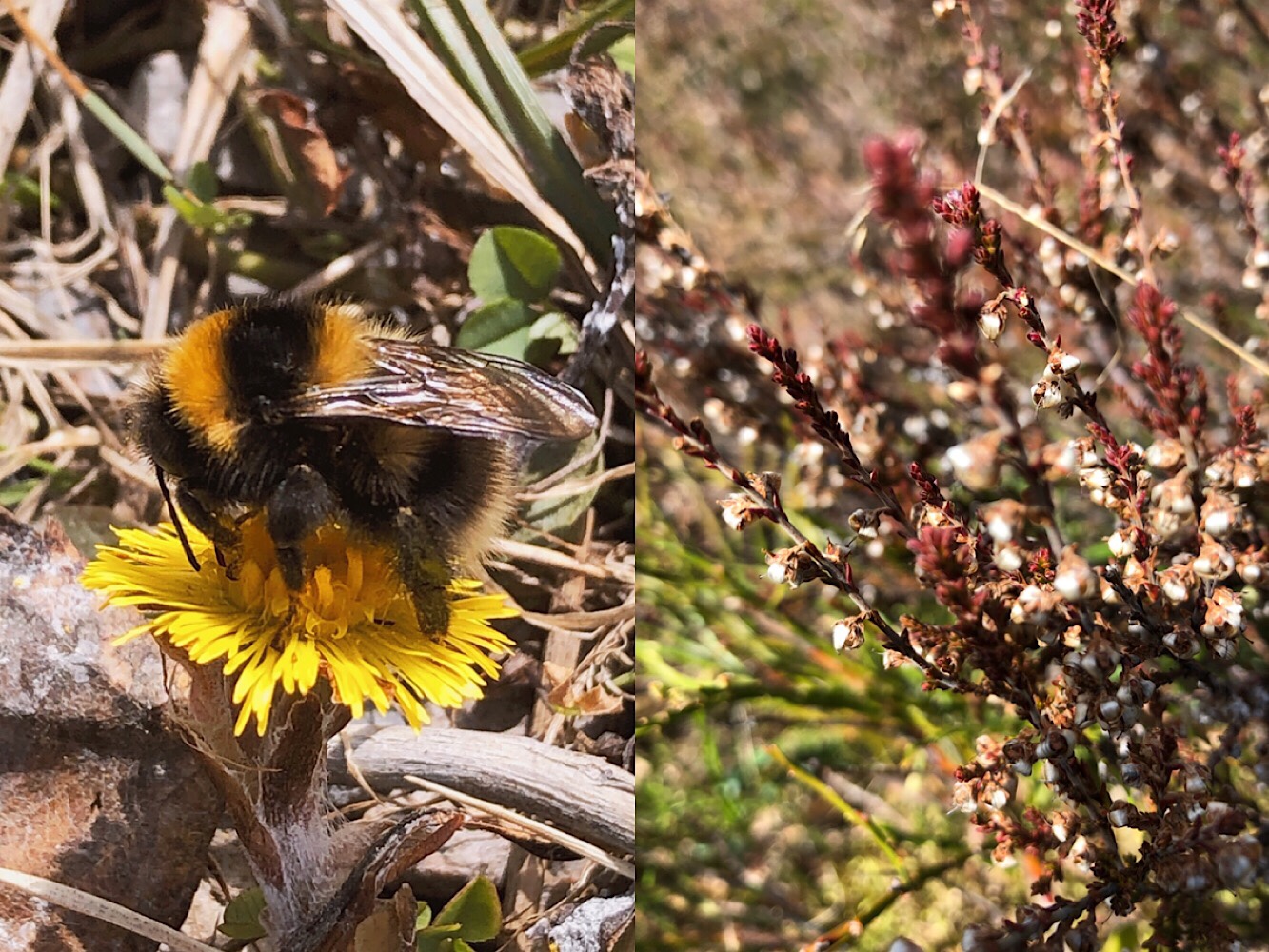 One thing that I can't help doing anywhere I go is taking pictures. I am far from being a nature photographer but I have to say that I really enjoyed this. This time I only used my phone but I am hoping that I can bring my DSLR the next time I fly in for a visit.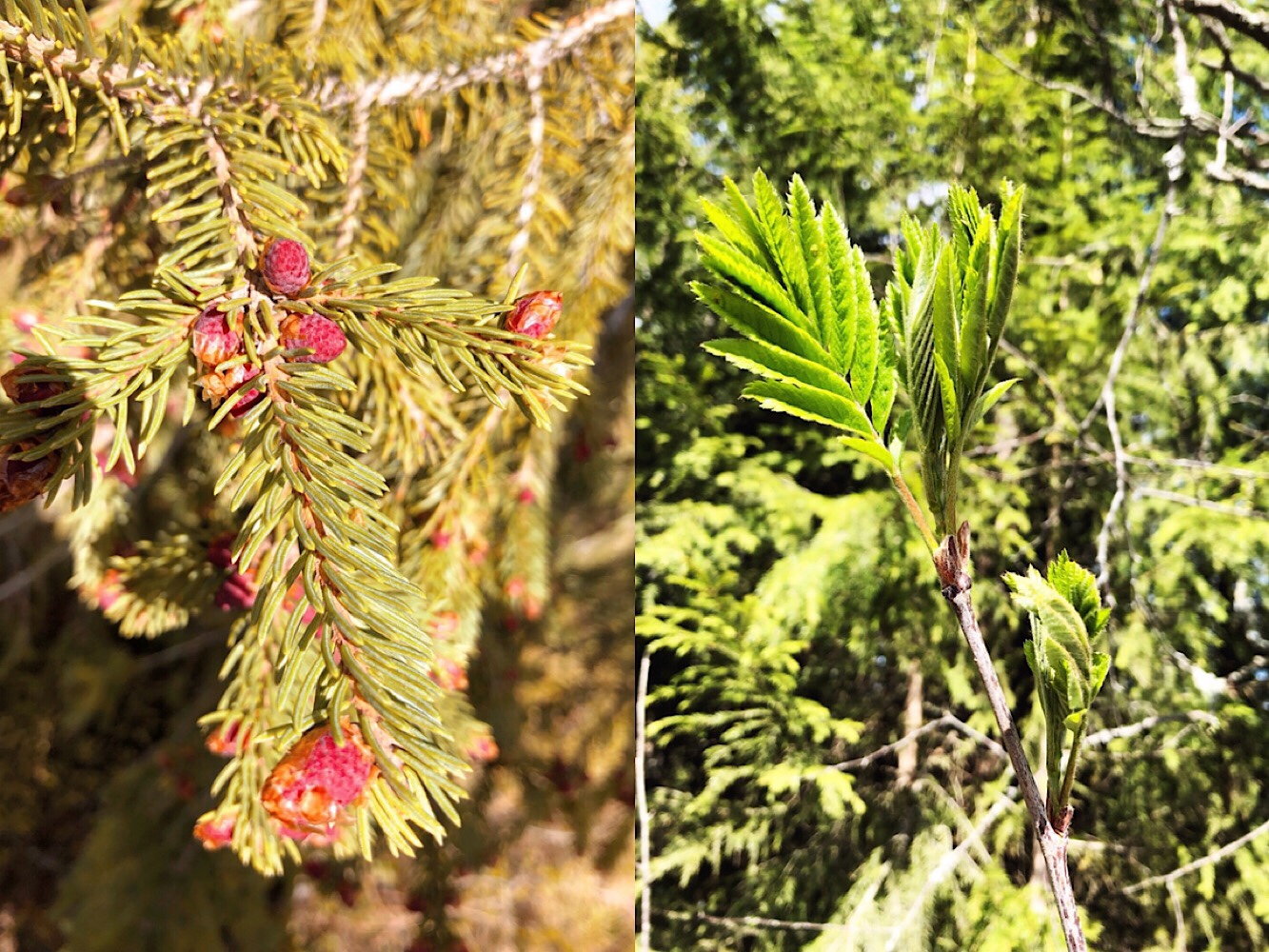 I can't complain too much about lack of greenery in London, as it's one of the cities that has the most trees, but somehow, being in the middle of nature, in the middle of nowhere can't be beaten by all the London parks… I think that not being around millions of people has quite the calming effect!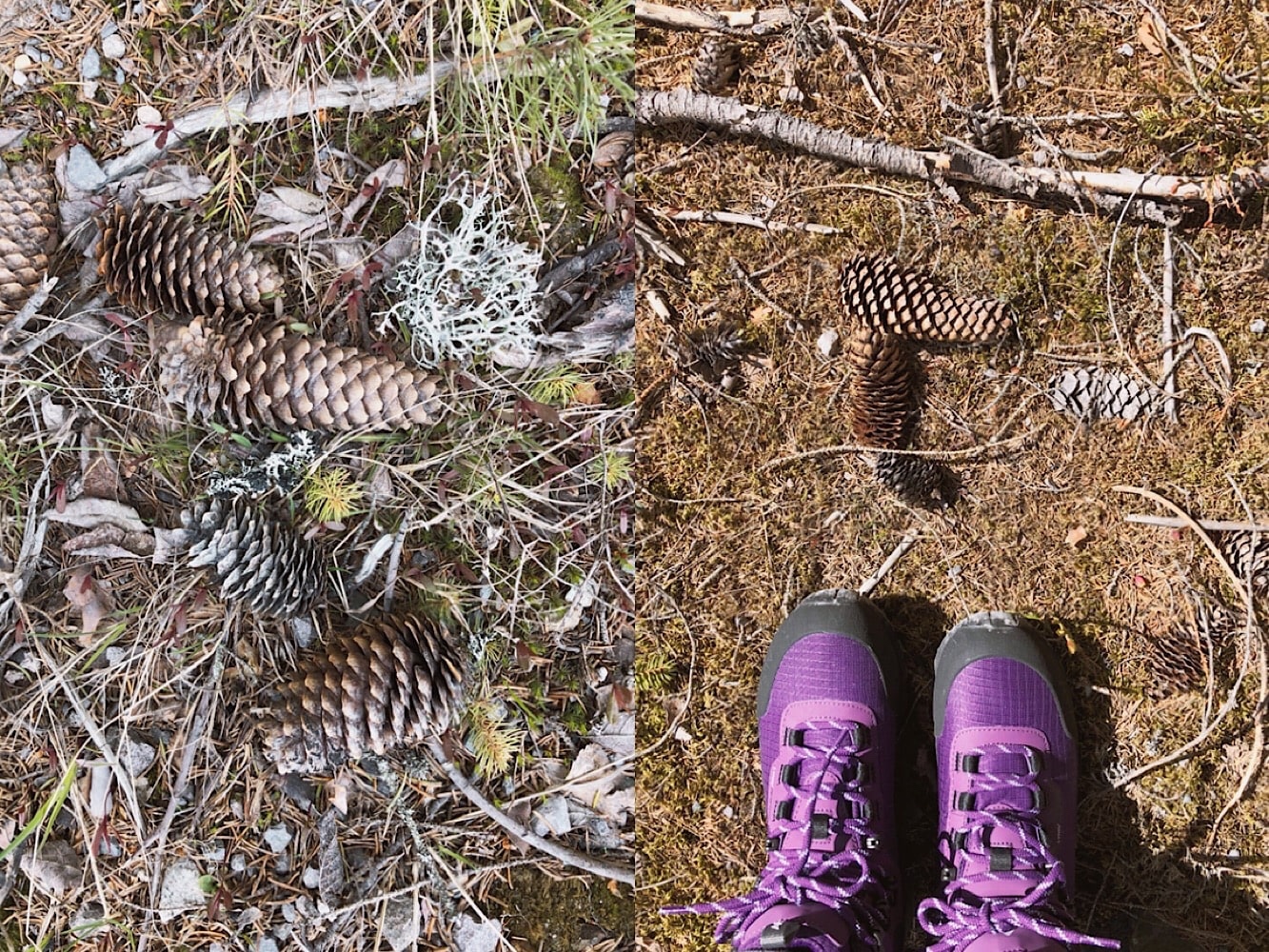 Another thing that I realised is that if we continue going on hikes like this often, I will definitely need some appropriate clothing. We picked up a pair of snazzy purple hiking books this time as it was the most important thing… I haven't had a pair of proper hiking boots for years… but I guess that I will slowly have to build a hiking wardrobe as my city clothes aren't at all fit for this purpose!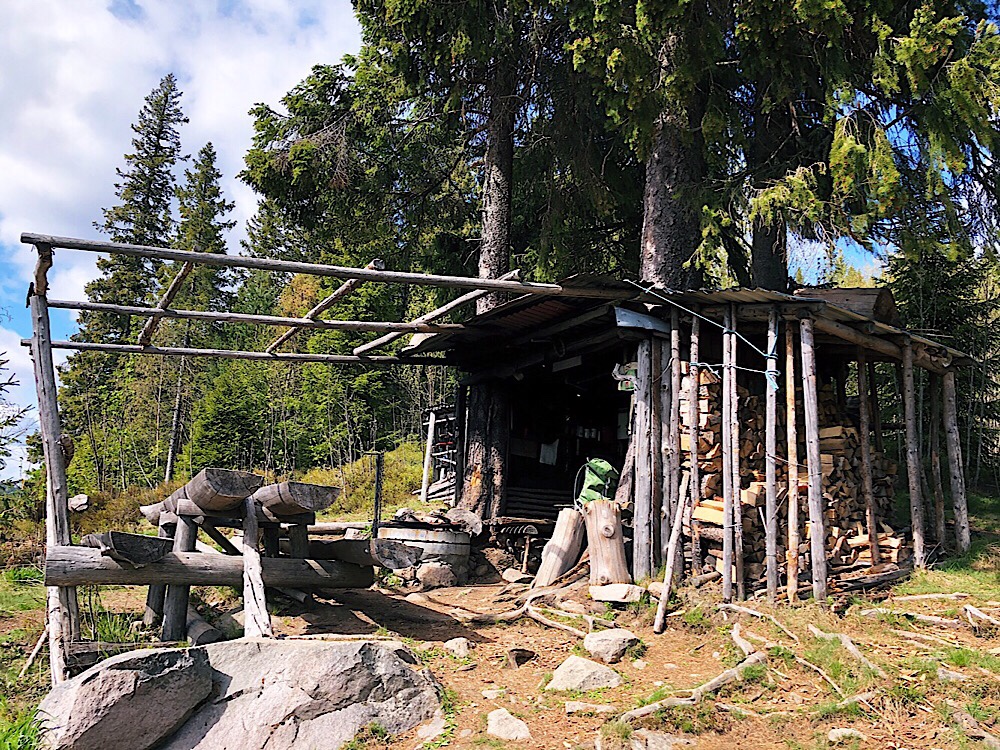 We walked up to the little mountain shelter, this was built back in the 1960s and it's for communal use… and people are respectful and keep it tidy, as well as leave coffee and other things behind for others to enjoy. How nice!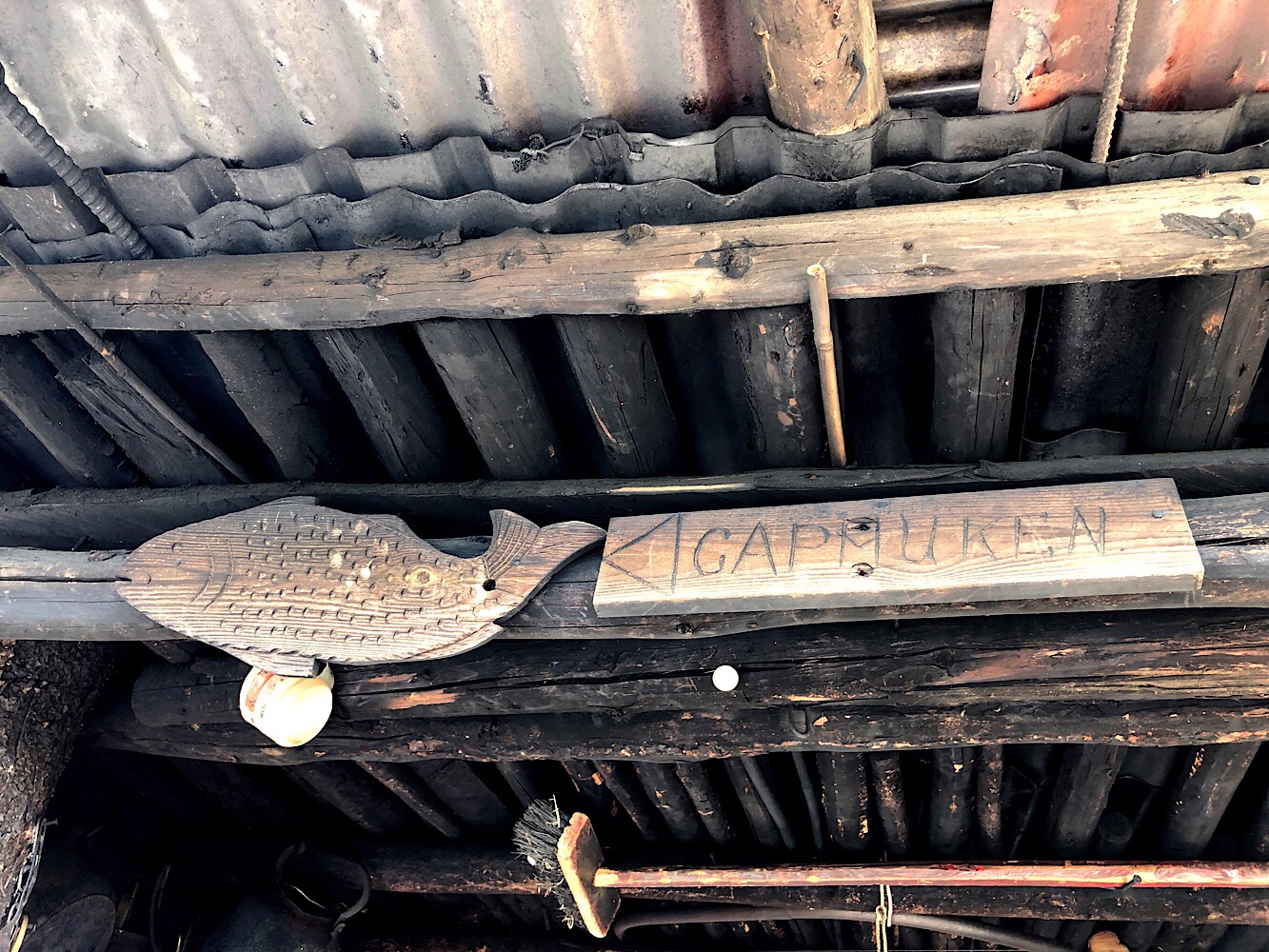 I had fun checking out all the little details, such as the wooden fish or the old pots and pans hanging in the shelter.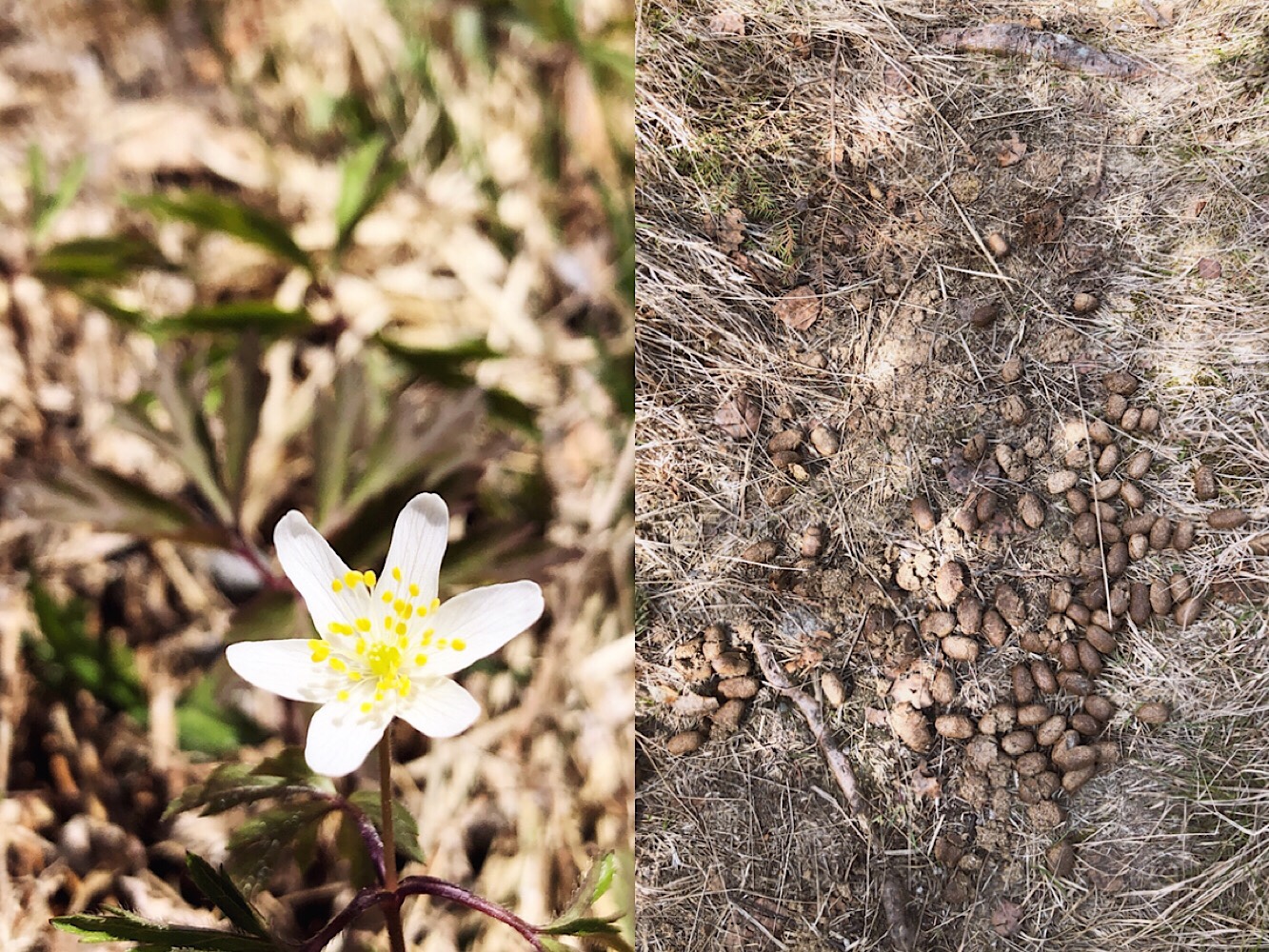 Besides flowers and bees, we didn't get to see much wildlife but we did spot a bunch of moose droppings, so we know they've been around. They're usually very shy animals and keep away… and that you have to be careful not to annoy as they can get angry and dangerous.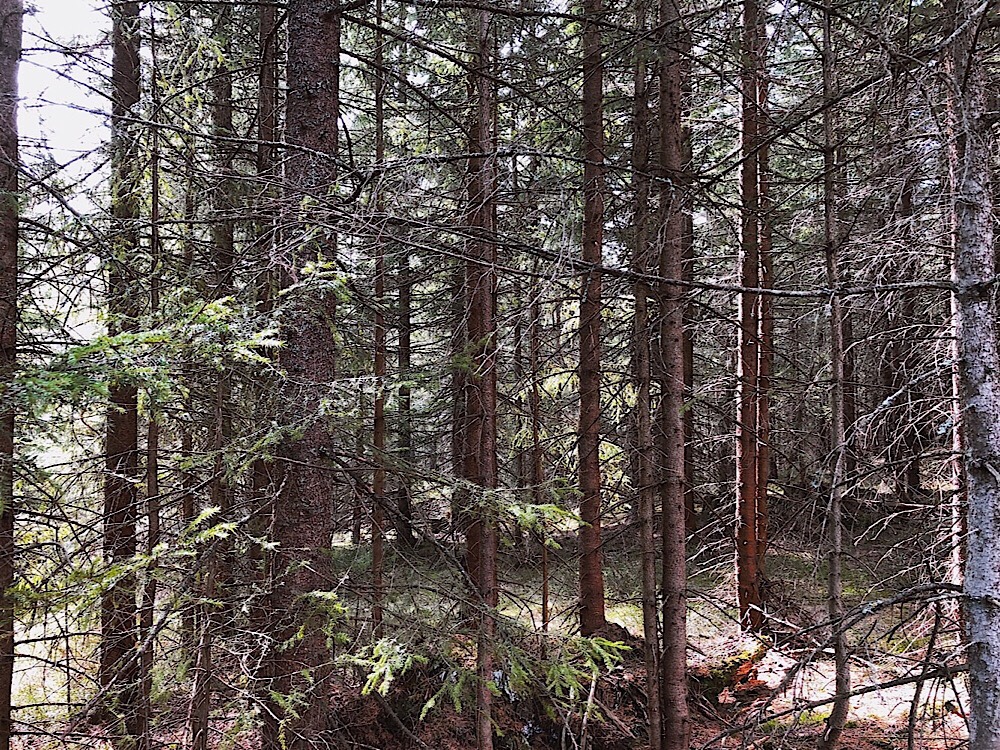 It's a shame that the photos don't really convey how beautiful the sunlight looked, coming through the trees…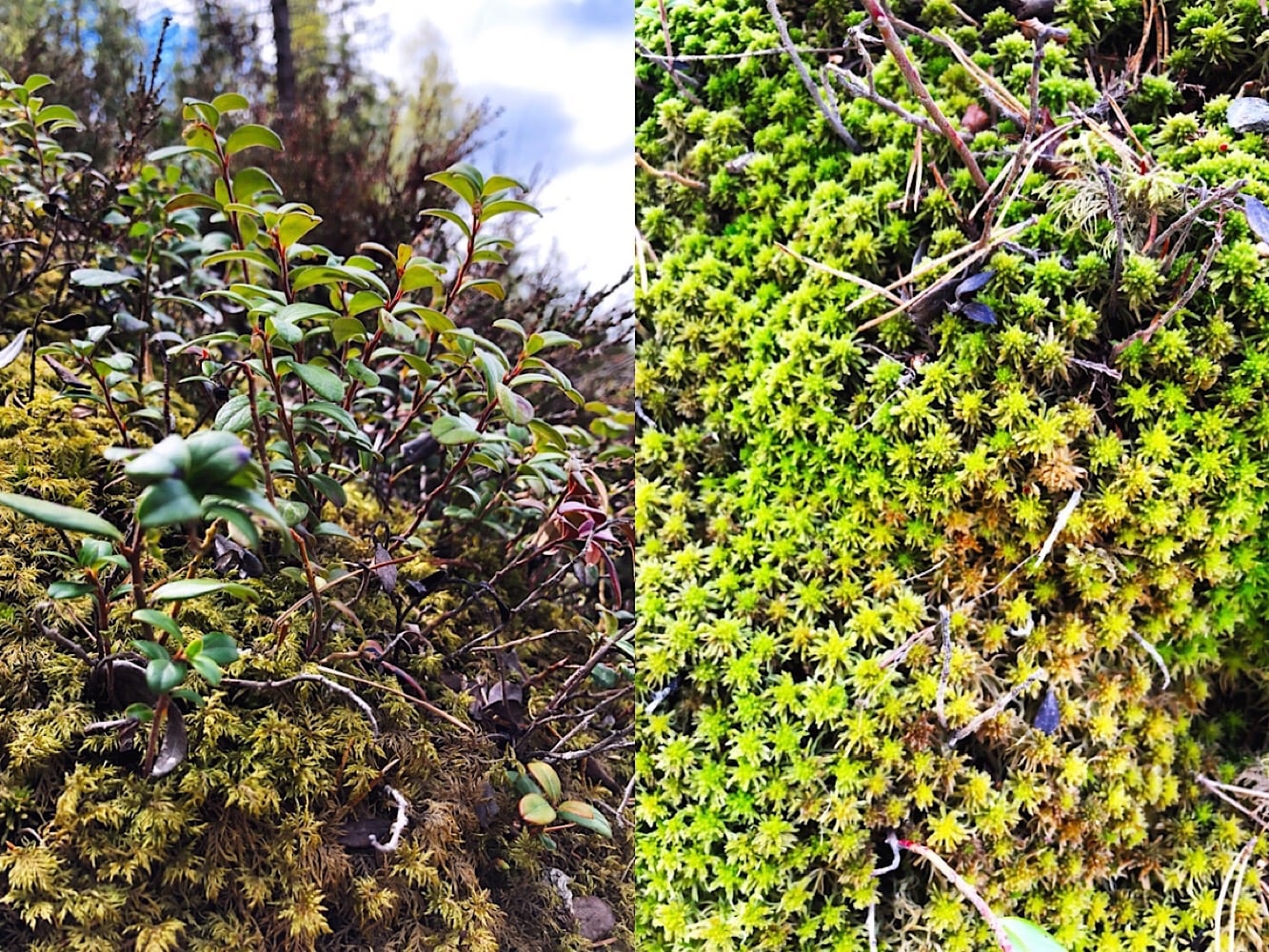 This is the kind of thing you only see in an actual forest and it's beautiful… The colours and the shapes are definitely inspiring and very stimulating to the imagination.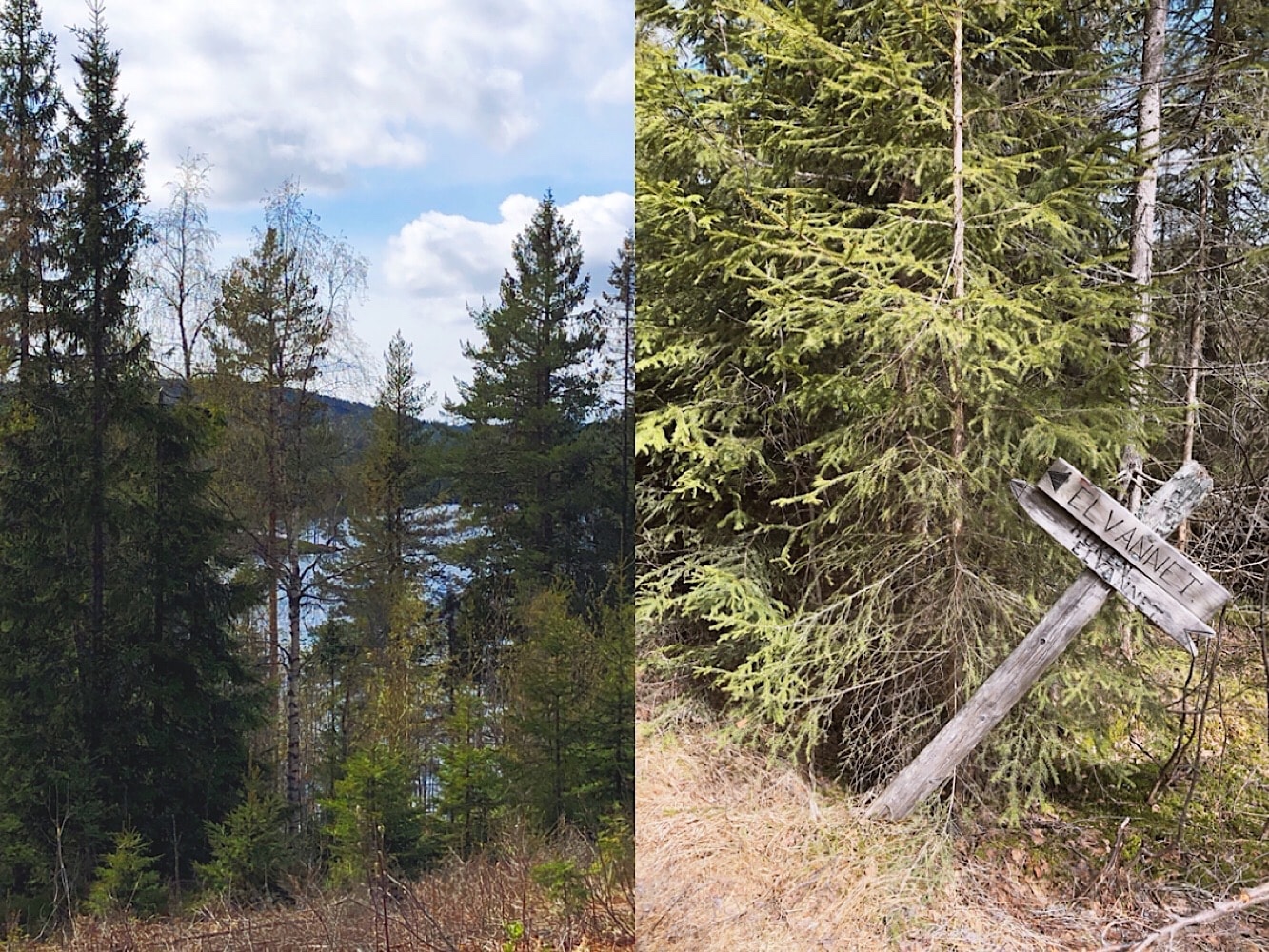 There is a little lake at the bottom and that's where we got the water to make tea and coffee… a change from getting it from a tap haha.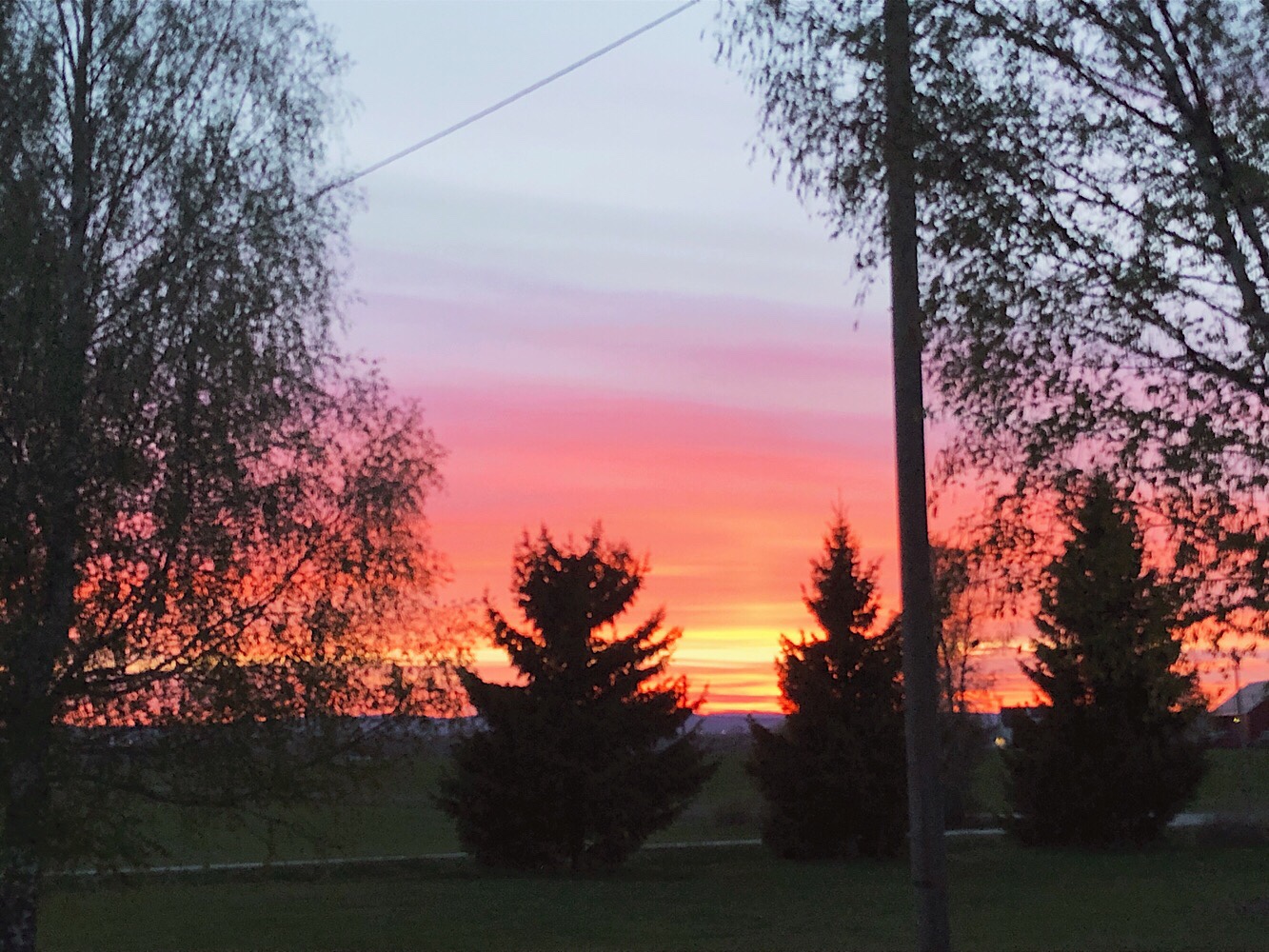 So here we are, at the end of a glorious yet tiresome day. It was all worth it, though and I would love to do it all over again!