Whenever I visit nice gardens I am left wishing I had a green thumb and could grow beautiful flowers and plants.  One of the advantages of living in England and the fact that it is wet all the time is that plants grow everywhere and I see green a lot more often, as it is a lot easier to grow them in a cooler and wetter climate. The following photos were taken at Kellie Castle, on my latest visit to Scotland some months ago.
Our back garden looks a bit sad in comparison, don't you think?
Details: Cat Ears Felt Hat – Ebay, Dress – H&M (via Ebay), Shoes – Schuh Outlet on Ebay, Cardigan – vintage, Tights – H&M
Maybe I should just check some garden tips and try my hand at making it look like this: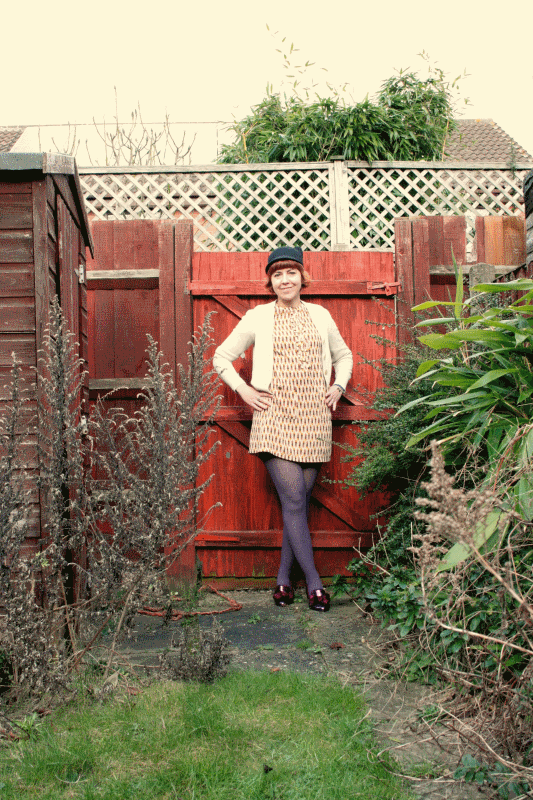 As it is Monday I am adding this to Patty's Visible Monday over at Not Dead Yet Style.