What is Inktober?
It's a drawing challenge, lasting the whole month of October, where you create an artwork every day. There is a list of prompts to use and the only rule is that you must use ink. This is but only one of the drawing challenges running on Instagram over the month of October. It was the first time I've ever done anything like it and I enjoyed it a lot! Unfortunately, I wasn't able to always publish a doodle on its set day but I managed to complete the challenge and do all 31 doodles.
If you fancy seeing all the bits I did, click to go after the jump!
The quality of the images isn't great – they were taken with my camera phone for Instagram, a few times on the go. But, I still think they're fun and worth putting together in one blog post. Enjoy my mutant cats!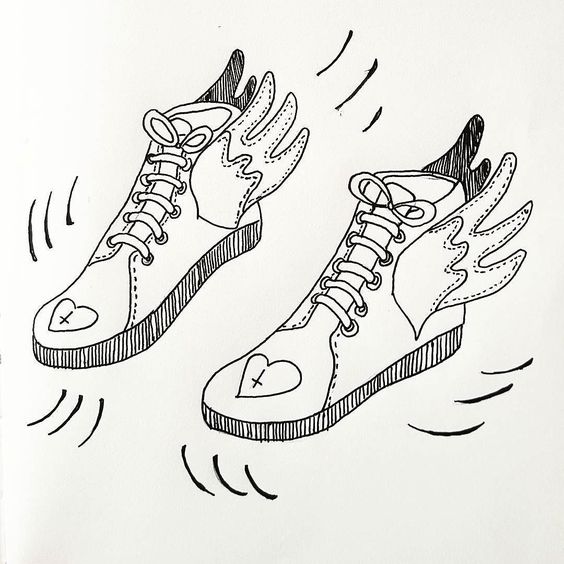 Day 1 – "fast"
Clearly inspired by Jeremy Scott for Adidas. Shamelessly!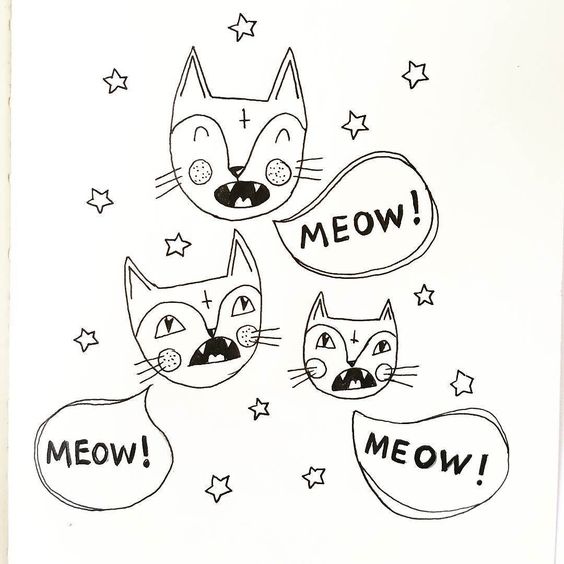 Day 2 – "noisy" – what's noisier than a cat choir?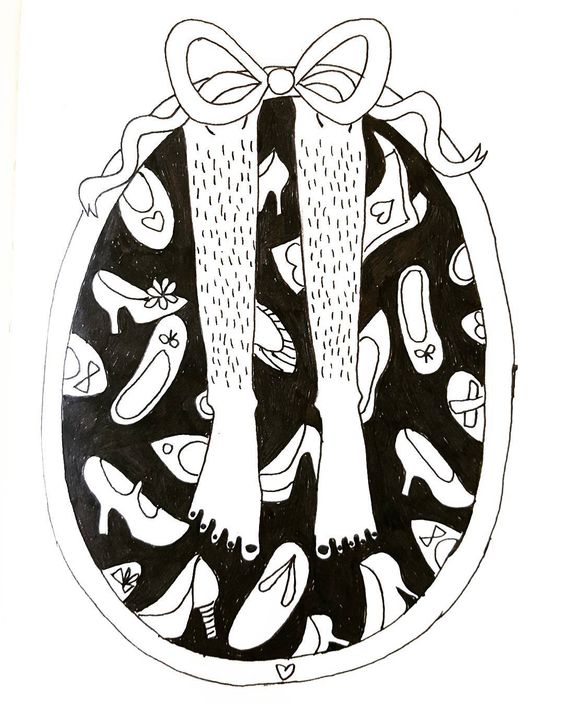 Day 3 – "collect" – shoes and leg hair.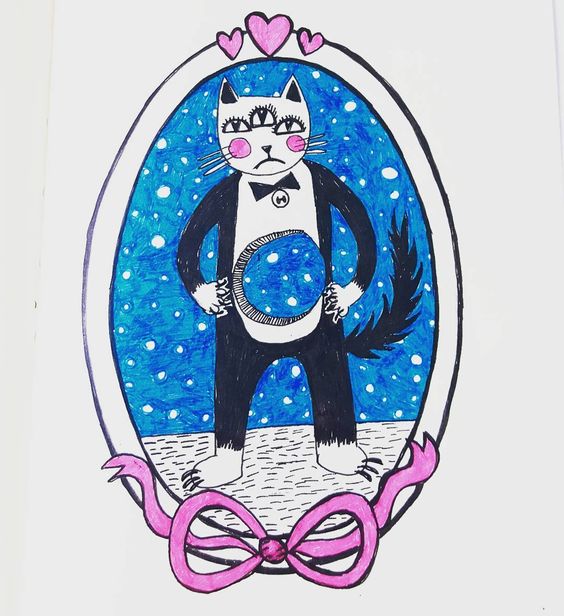 Day 4 – "hungry" – poor cat…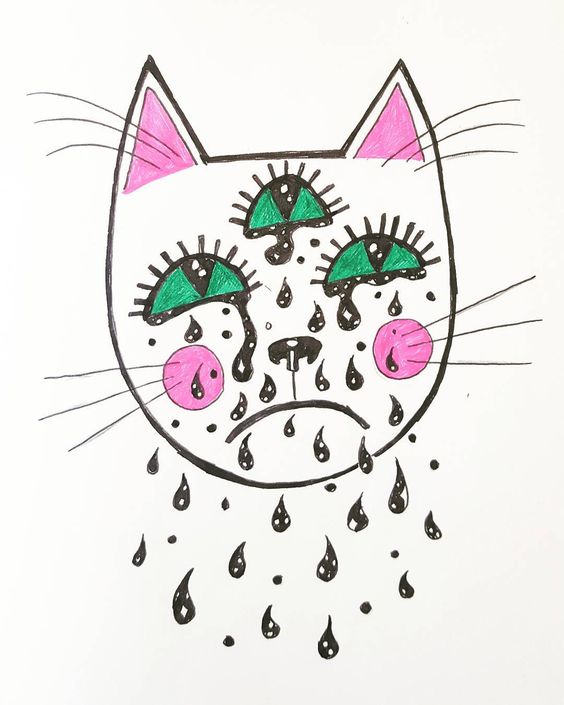 Day 5 – "sad" – Crying out the Universe…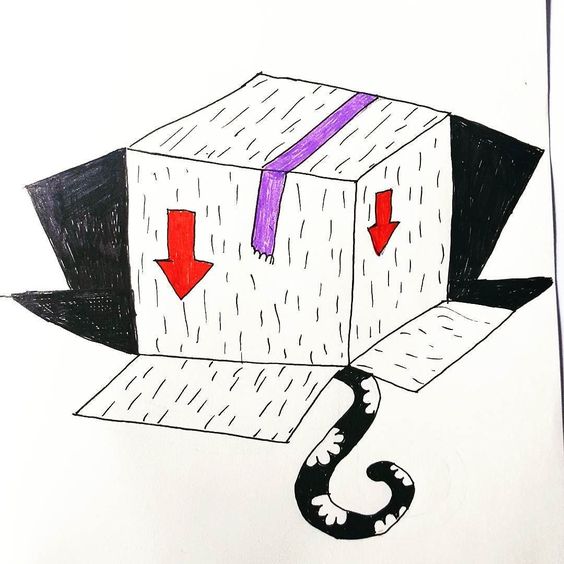 Day 6 – "hidden" – when cats hide with their tails out.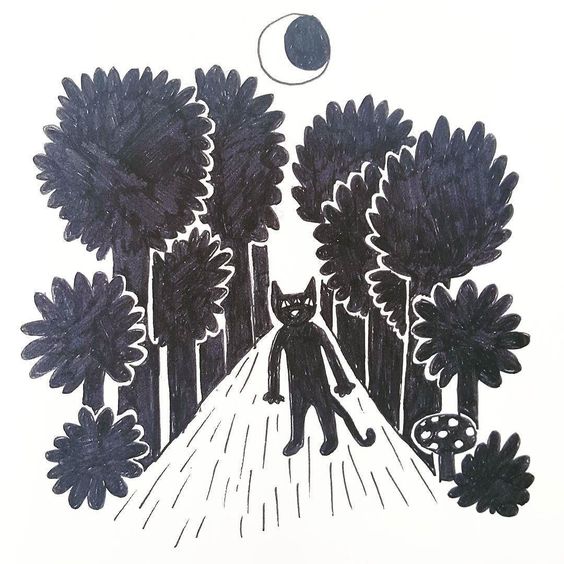 Day 7 – "lost" – Lost in the forest, reminding me of a The Cure song.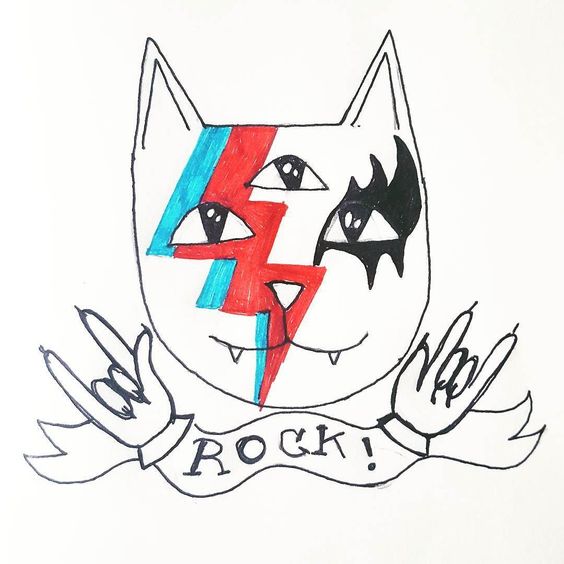 Day 8 – "rock" – did it in 5 minutes… wish I had more time as it could be so much better!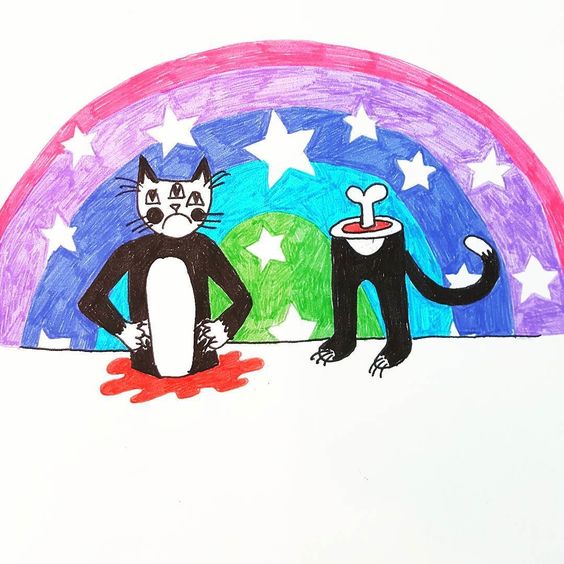 Day 9 – "broken" – inspired by Itchy and Scratchy!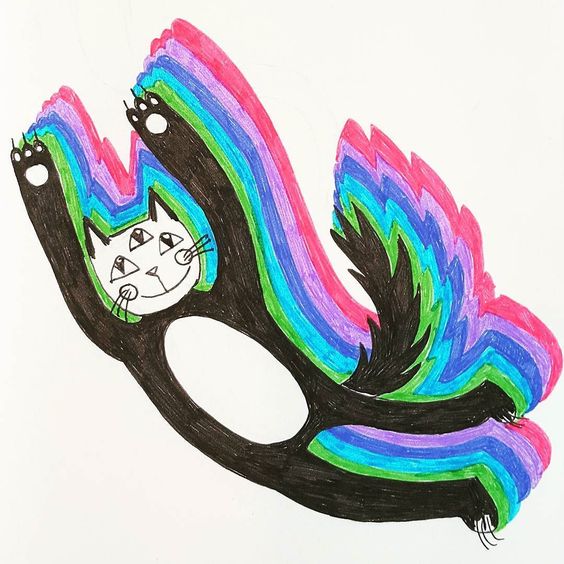 Day 10 – "jump" – because cats fly when they jump!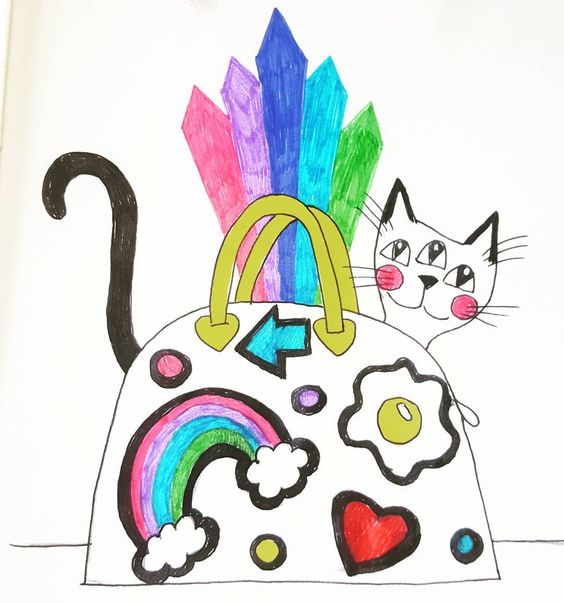 Day 11 – "transport" – cat in a bag, with a wink at Anya Hindmarsh.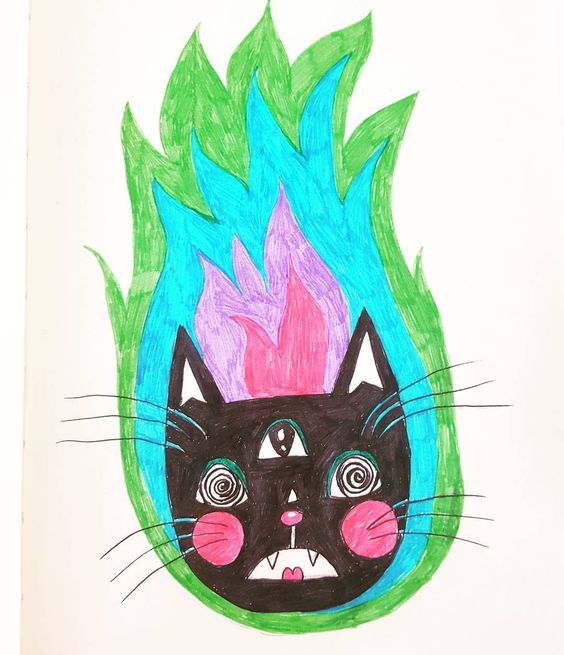 Day 12 – "worried" – or how it feels to be consumed by anxiety.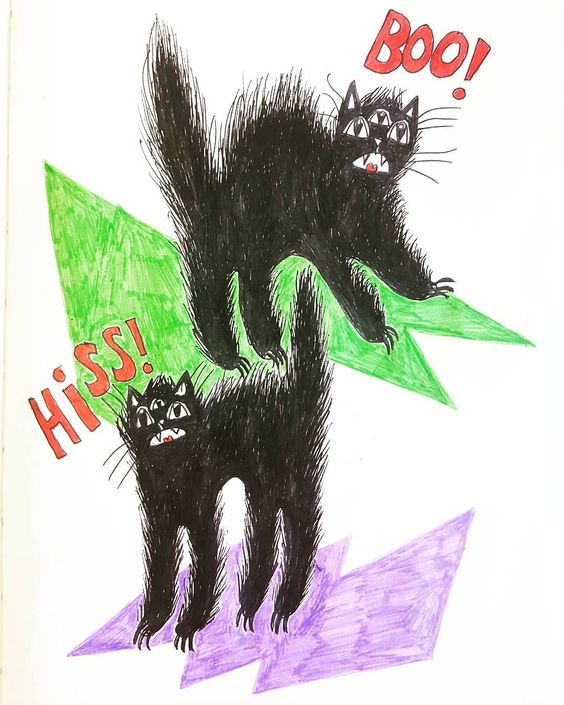 Day 13 – "scared" – two scaredy cats having a go at each other.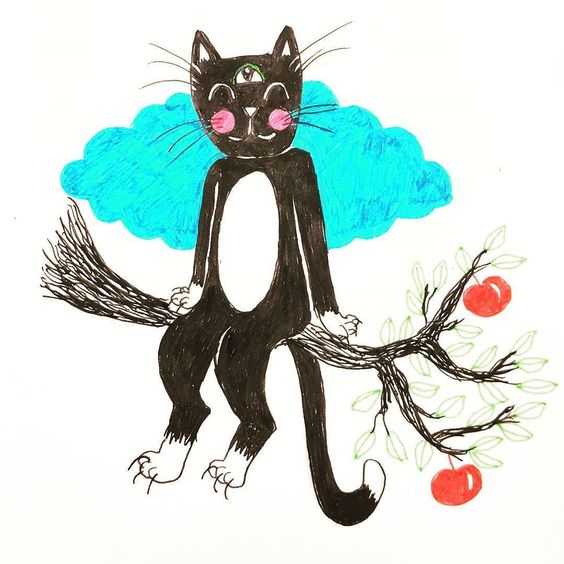 Day 14 – "tree" – Kitty kitty, sitting on a tree…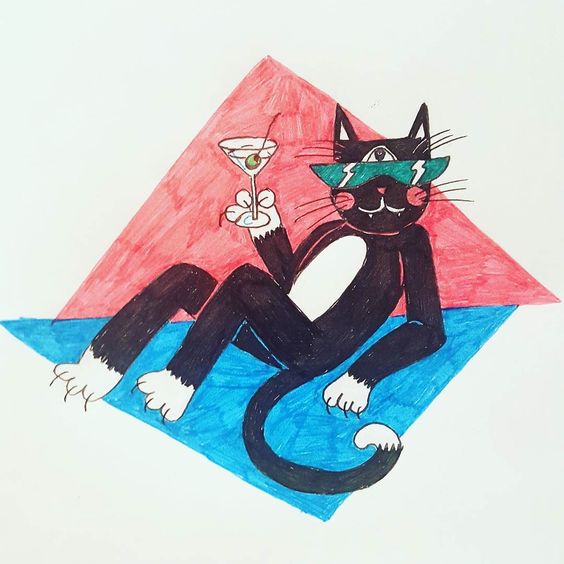 Day 15 – "relax" – kitty says relax.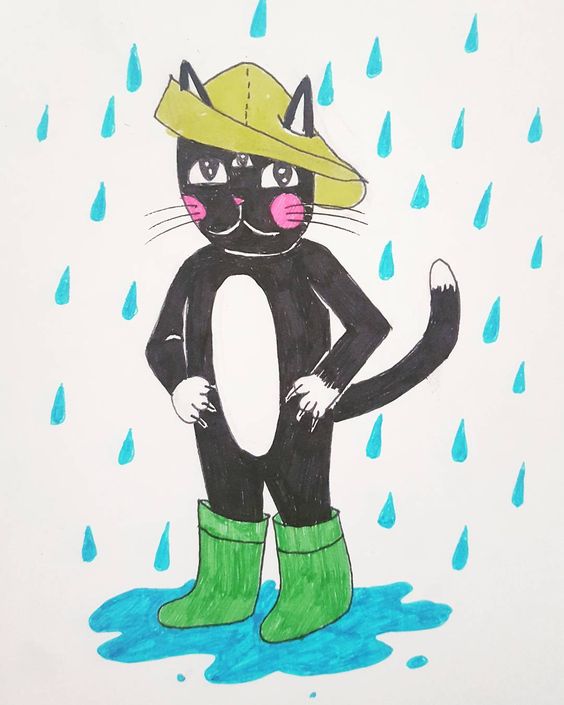 Day 16 – "wet" – a wet pussy.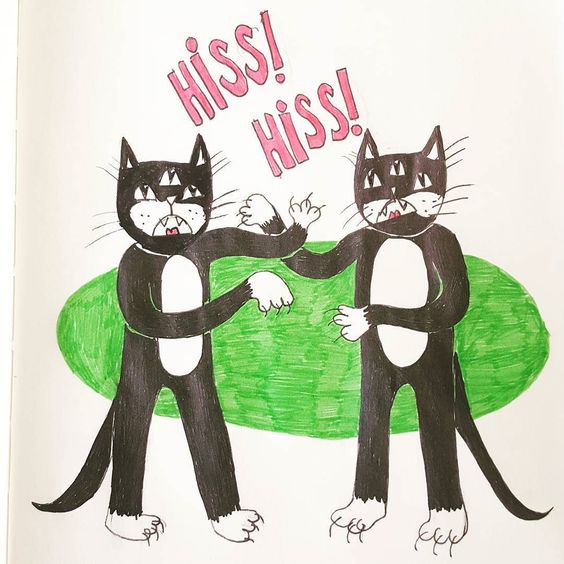 Day 17 – "battle" – catfight!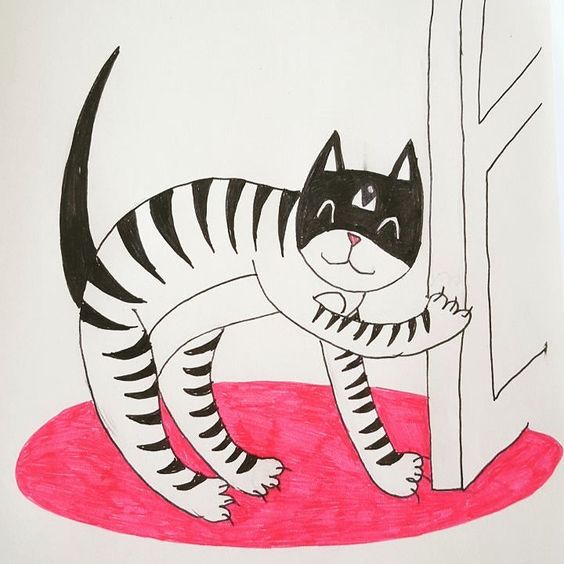 Day 18 – "escape" – when your cat learns how to open doors and escapes…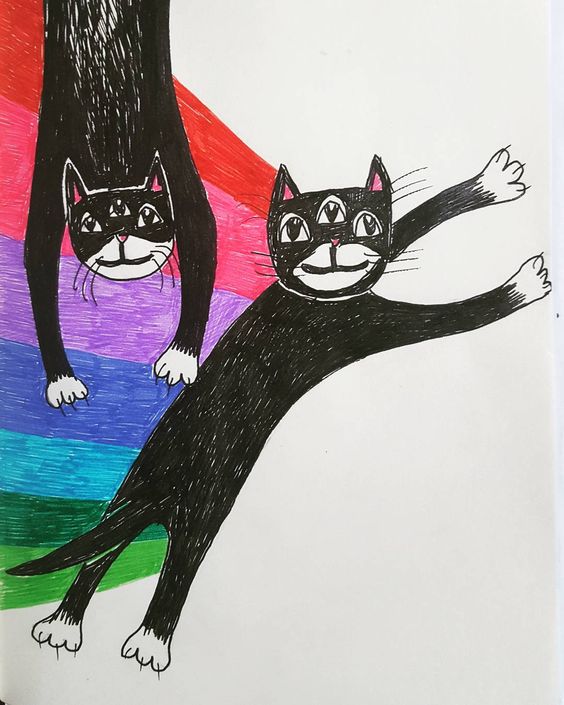 Day 19 – "flight" – it was either this or  flight of stairs, haha!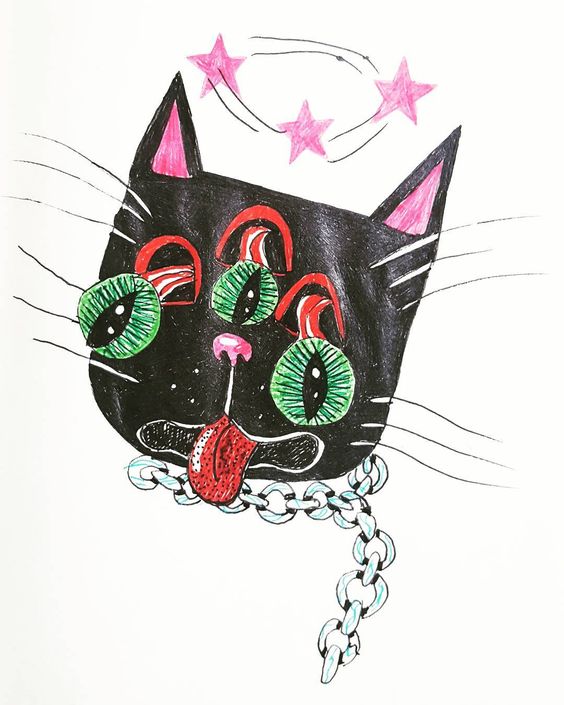 Day 20 – "squeeze" – I have been looking at too much Halloween themed art…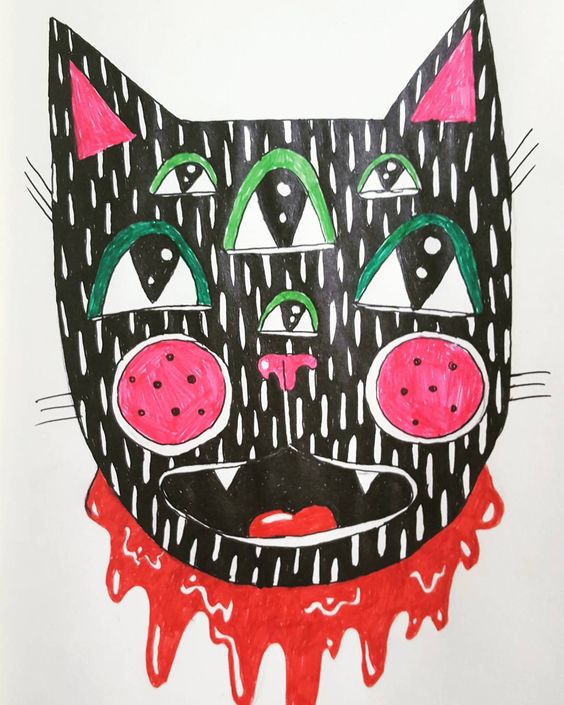 Day 21 – "big" – another Halloween themed drawing…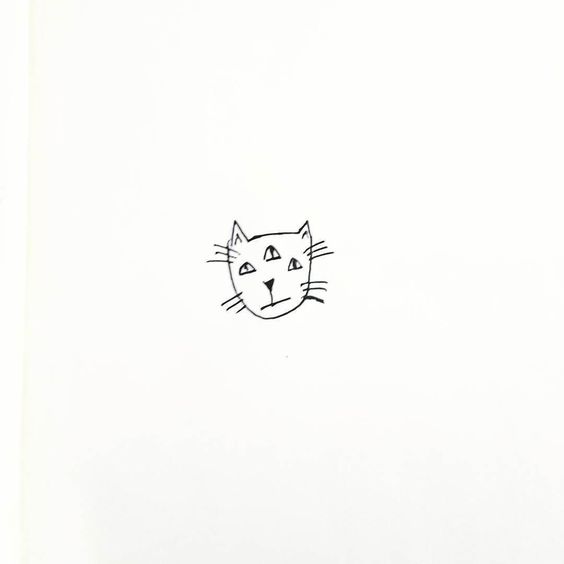 Day 22 – "small" – it was late and I was tired…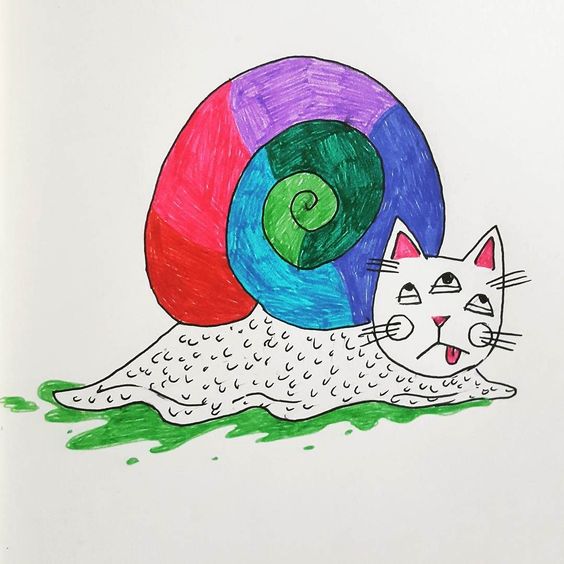 Day 23 – "slow" – is this a cnail or a snat? A friend suggested it's a meowlusc.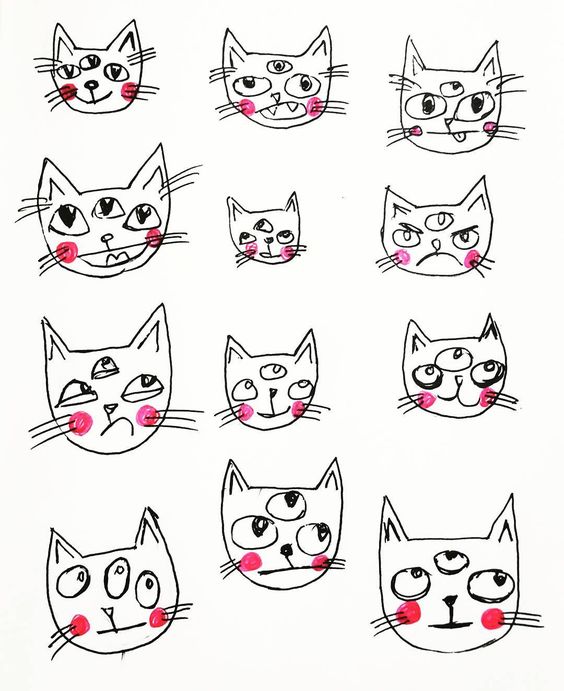 Day 24 – "dozen" – twelve cats, that is all.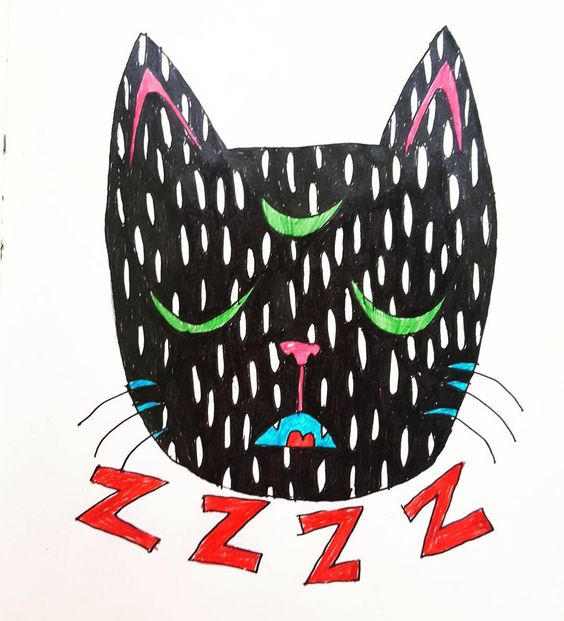 Day 25 – "tired" – zzzzzz…. the picture says it all.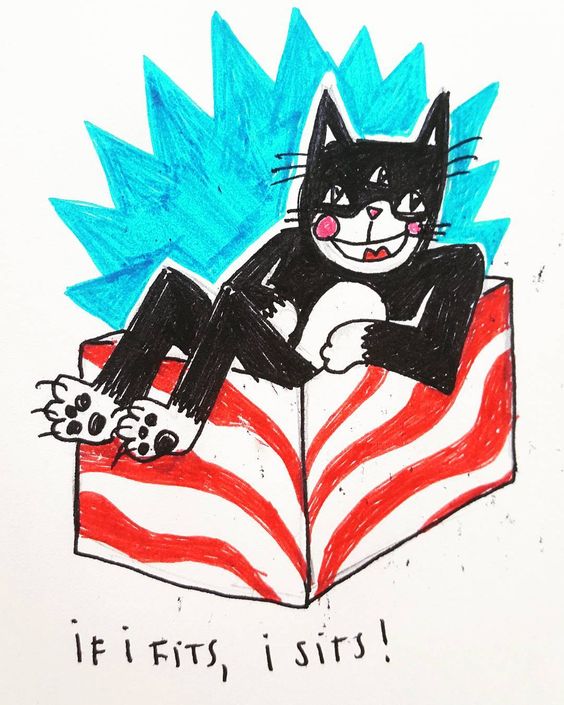 Day 26 – "box" – if I fits, I sits!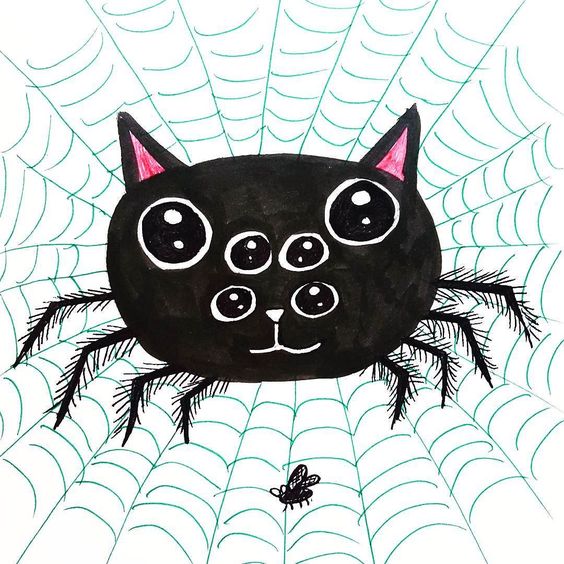 Day 27 – "creepy" – Spider cat and mouse fly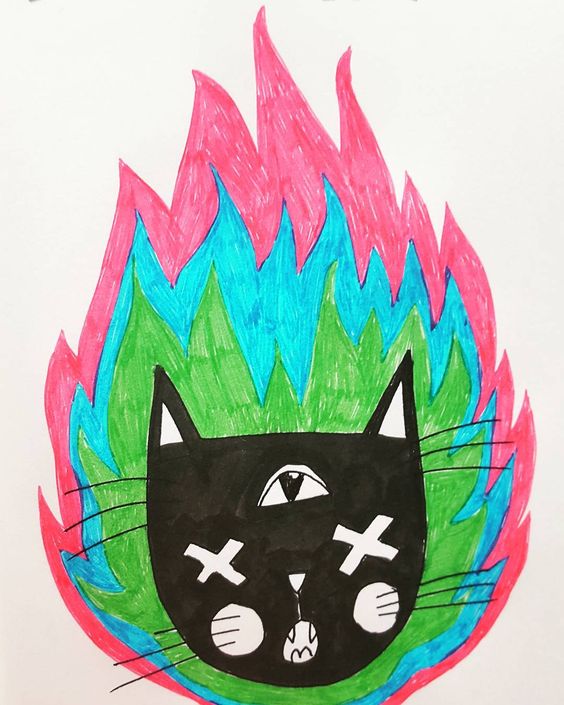 Day 28 "burn" – spontaneous cat combustion.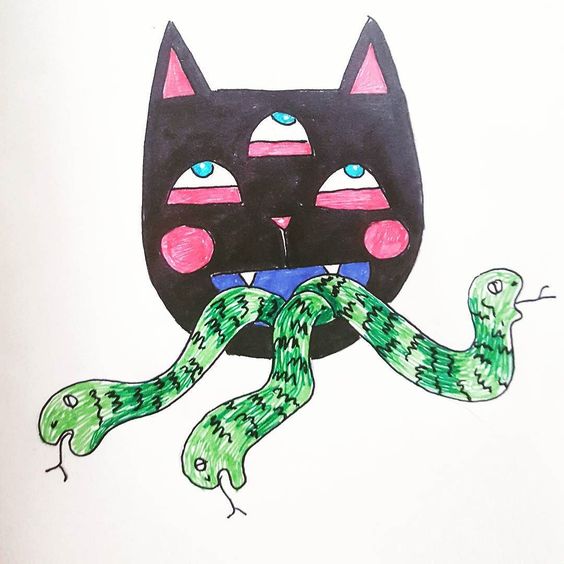 Day 29 – "surprise" – nobody expected snakes!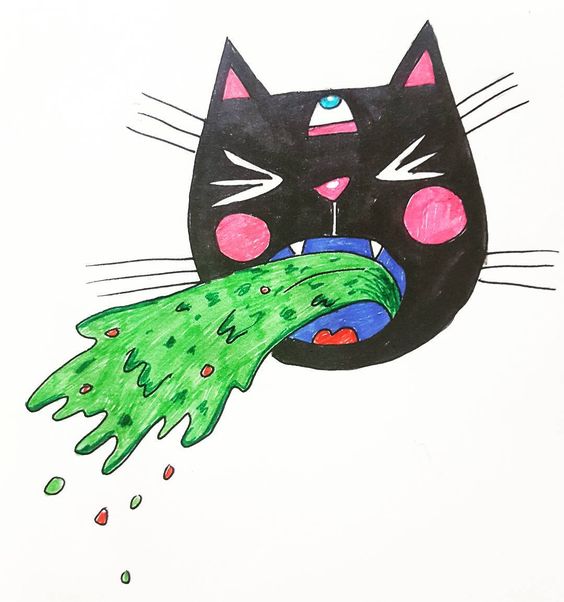 Day 30 – "wreck" – or how you feel when you drink too much.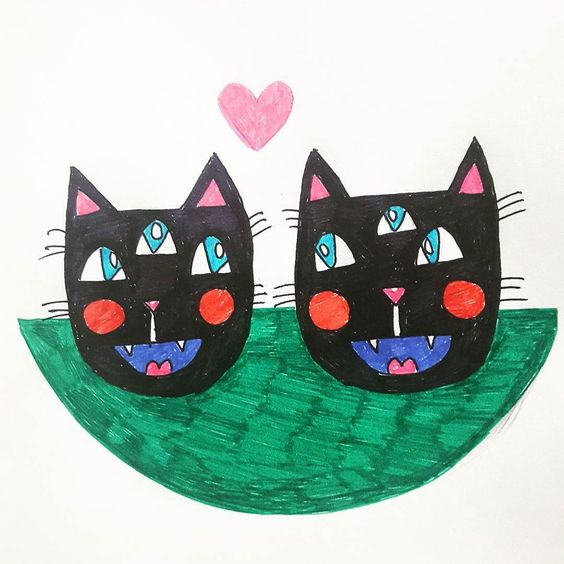 Day 31 – "friend" – two peas in a pod, two birds of a feather.
So that's it. Which one is your favourite?