Last week I got back from a 10 day holiday in Portugal, which is where I am from originally. It was the first time I visited in a year and a half and it was great to go back. We stayed in Sesimbra, a small town by the sea where you can enjoy the beach and the sun all you want.
I stayed mostly in Sesimbra and took little trips in the vicinity to do some sightseeing. There are lots of things to see around there, especially if you fancy exploring historical spots.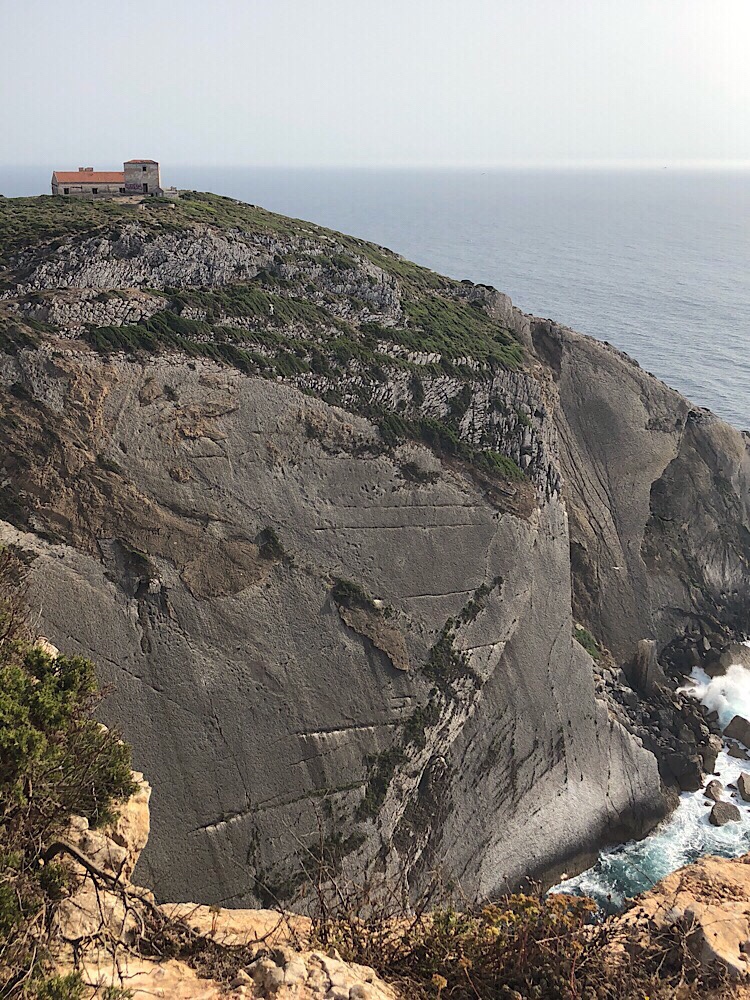 The first spot we explored was the castle, a structure originally from medieval times, is worth visiting not only because it's fun to climb up on its walls but also because the view from it is stunning, as it is perched on a hill.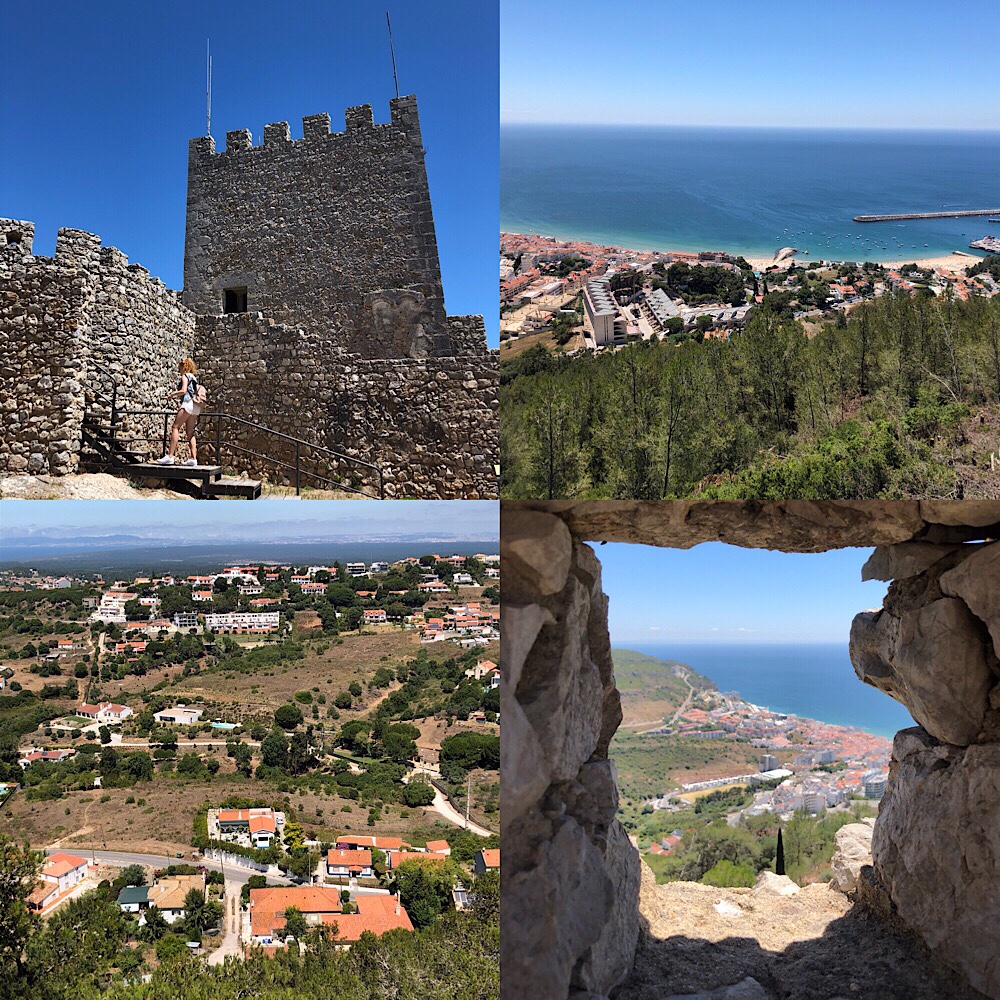 We then proceeded to visit the town centre, where it is somewhat touristic but still pleasant – and not too crowded. It's also been cool to see that they've had a few artists come in and create sea and fishing themed murals, that really fit in with the old construction style.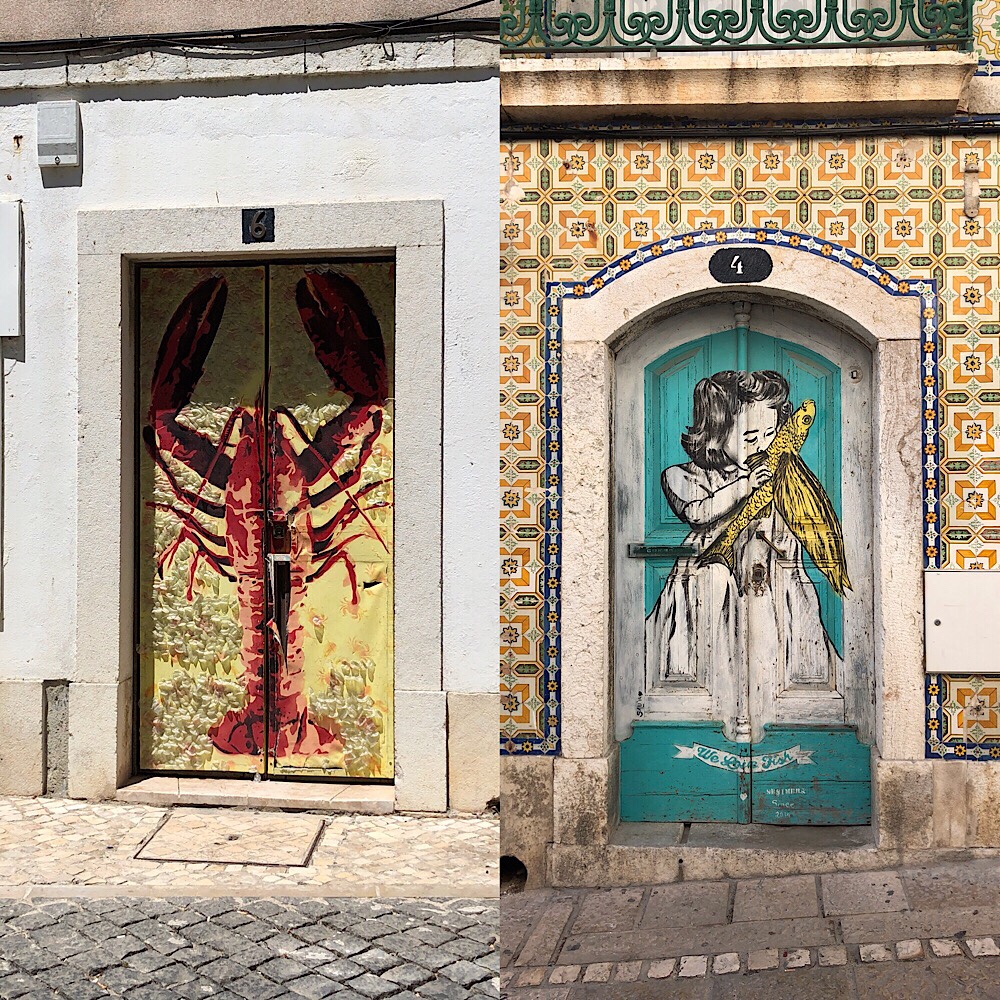 The area not only has historical spots but also places of geological interest – especially if you're interested in palaeontology, as there are several areas where you can go and see dinosaur tracks, such as the ones we saw in Zambujal.
Further down the same road, you can also visit Cape Espichel, where you can find the old lighthouse (and some abandoned structures that used to support an antenna), as well as the Nossa Senhora do Cabo sanctuary, a pilgrimage spot popular in the 17th century and now virtually abandoned, save for the church.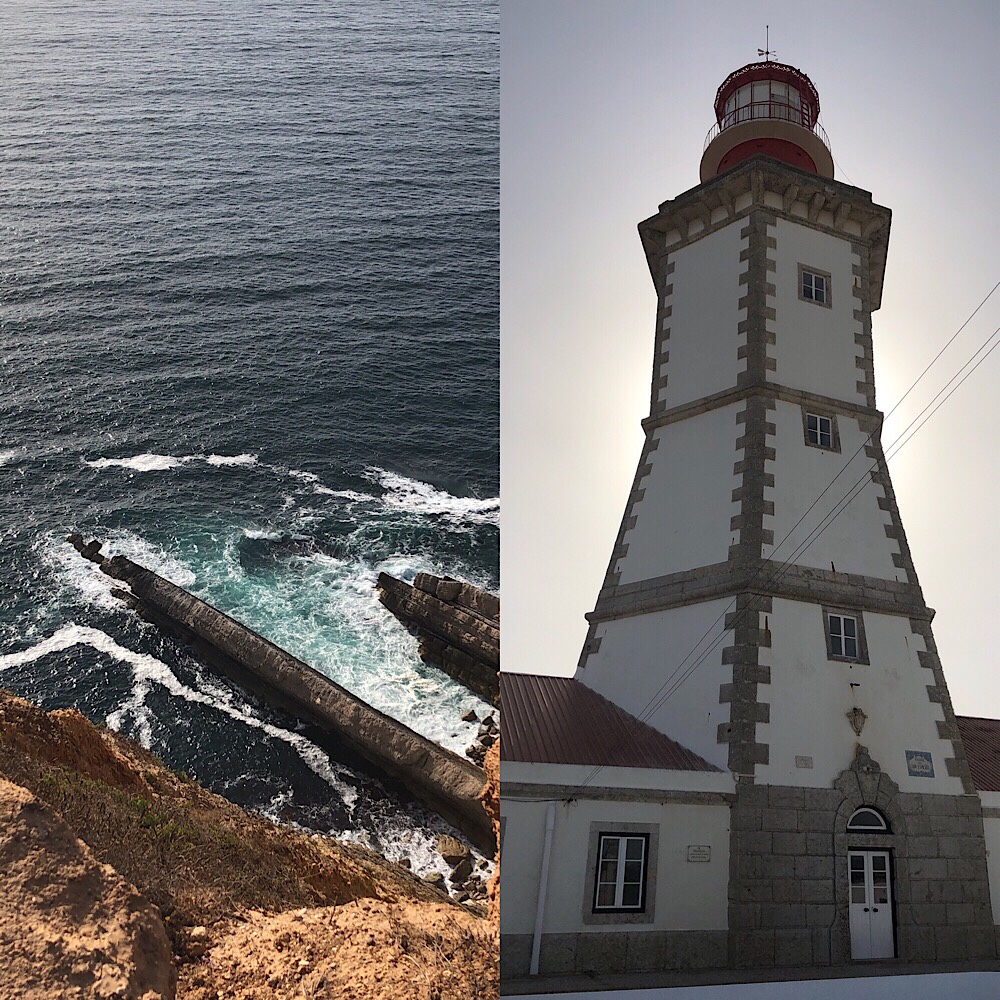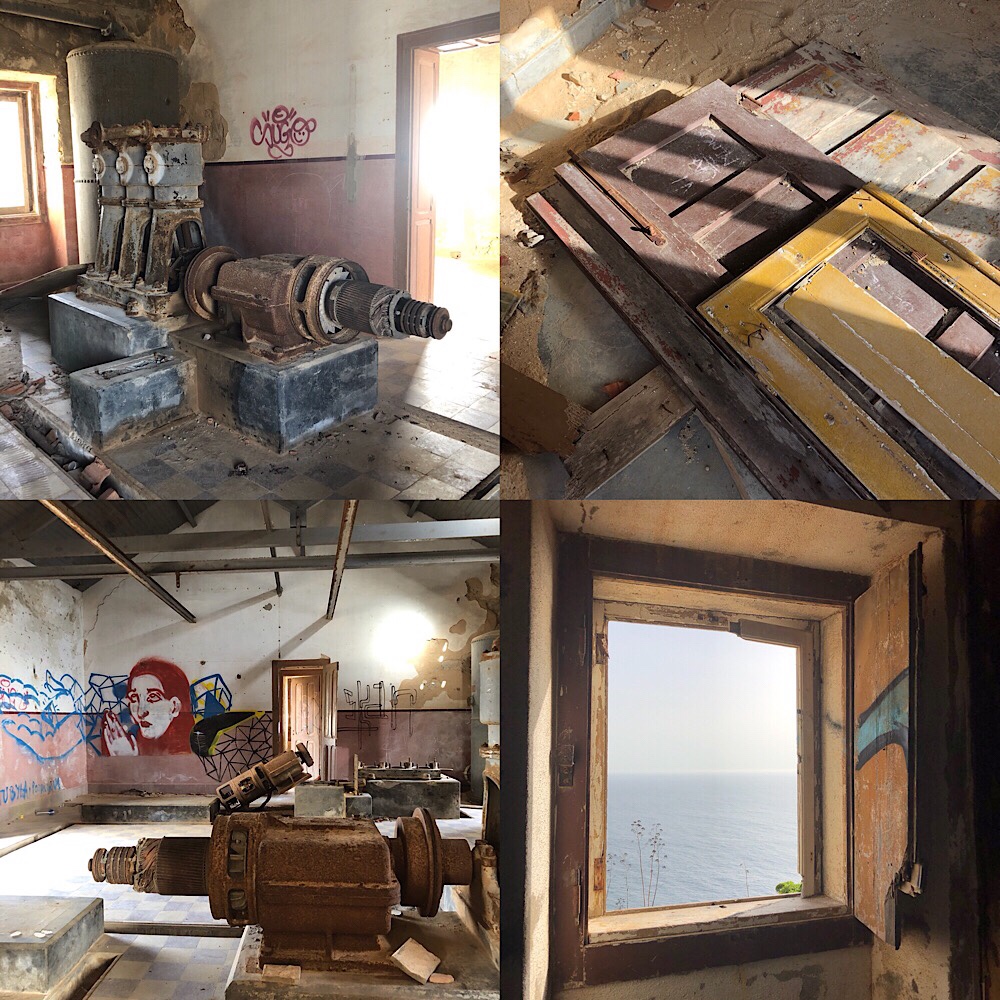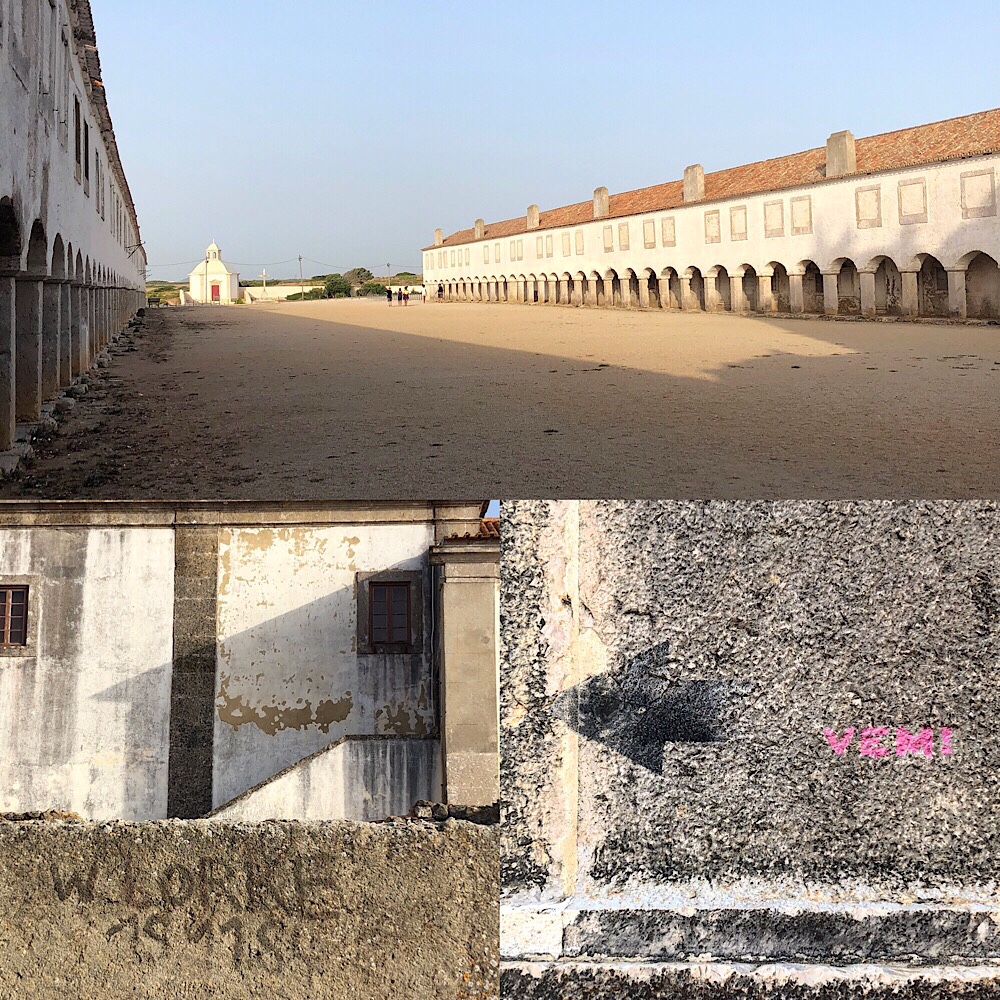 While we were there, some days we suffered immensely with the heat, as there was a heat wave coming in from the North of Africa. We stayed cool by going to the pool or the sea and protecting ourselves with plenty of sunscreen, so we were prepared. If you are planning on going away on holiday as well, Groupon has a few discount codes for Argos, where you can stock up on beach appliances such as towels and windbreakers.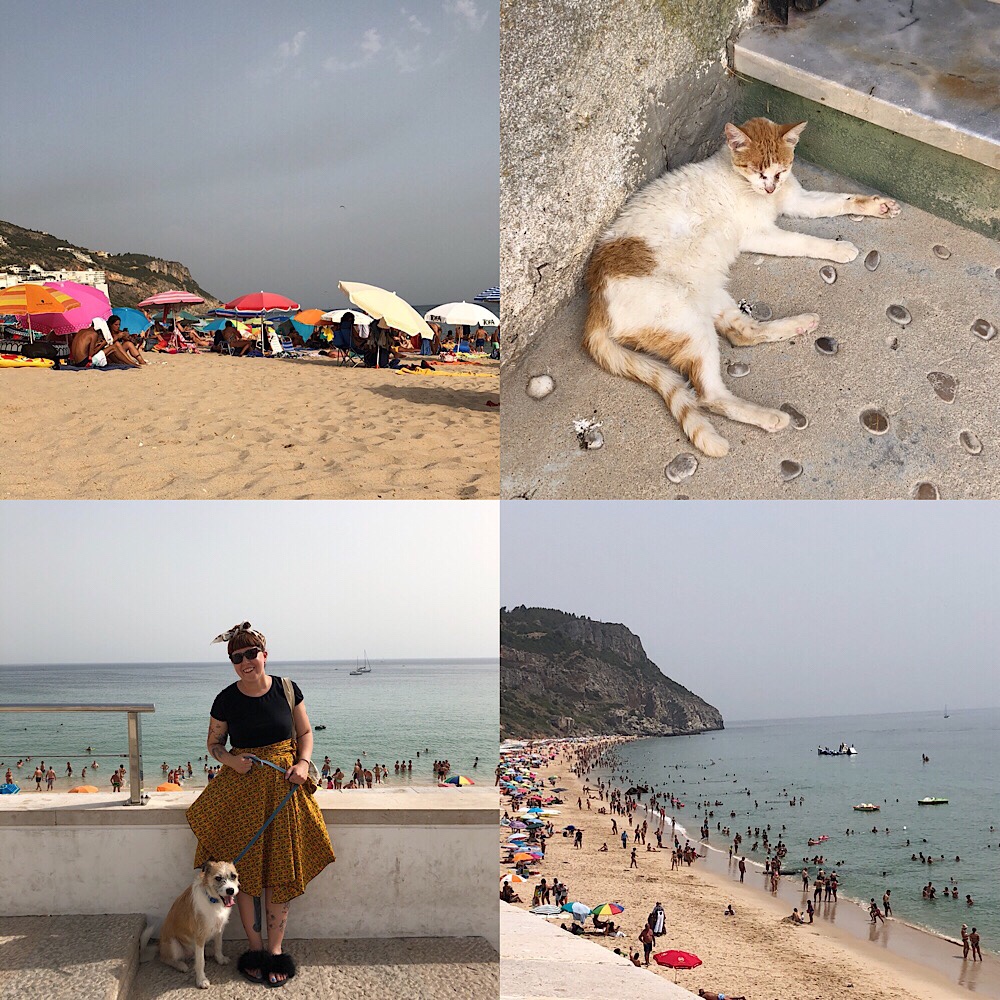 I cannot stress enough the importance of being prepared against the sun, especially during a heatwave. Luckily Argos has all the necessary accoutrements necessary to spend our days at the beach as comfortable as possible – which is what we did! The windbreakers were a lifesaver, with the strong winds that occasionally rose up and insisted on throwing the sand at us! Umbrellas are also super useful and when they're colourful they make for some cool photos of the beach, with all the colourful circles spread around.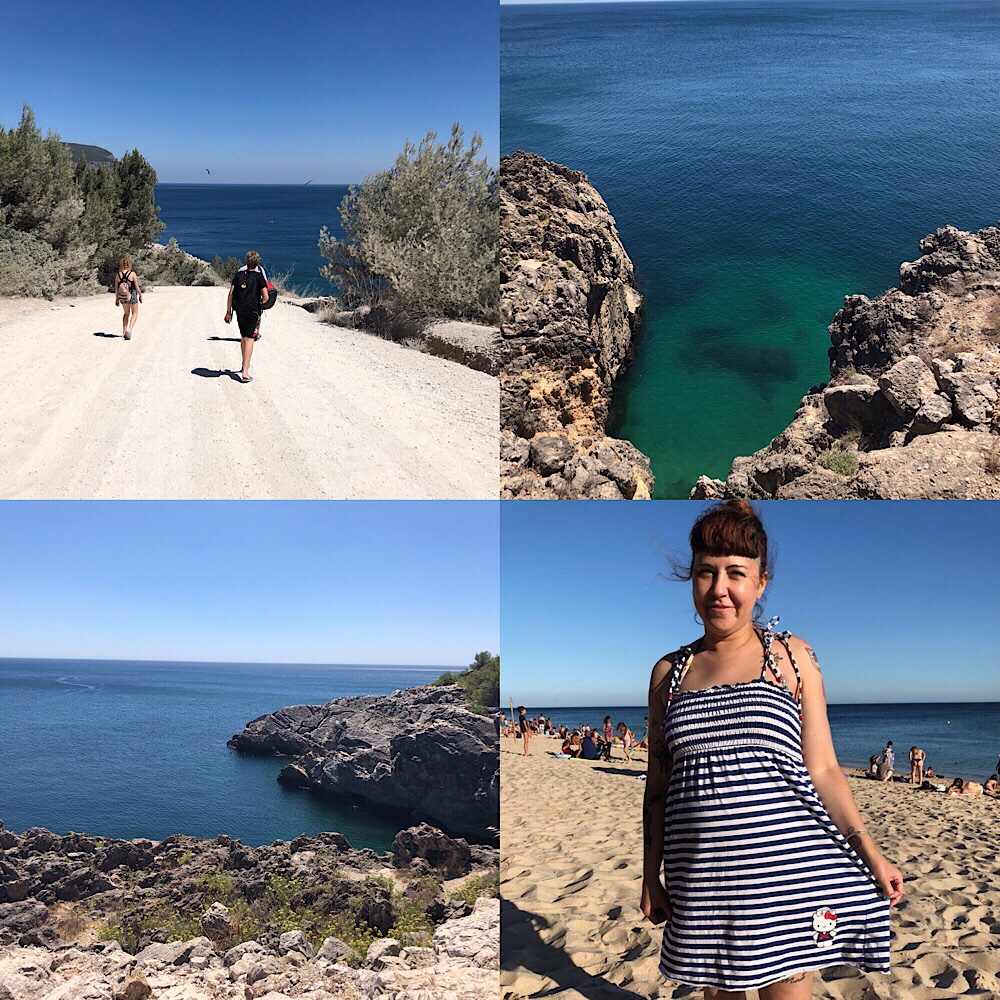 Apart from the beach in Sesimbra, there are other beaches in the area that are worth visiting, such as Ribeiro do Cavalo. We ended up not descending down to the beach as I didn't think it was safe to do in flip flops but with appropriate footwear for climbing it should be worth a visit. At least we got to see the nice views of the area!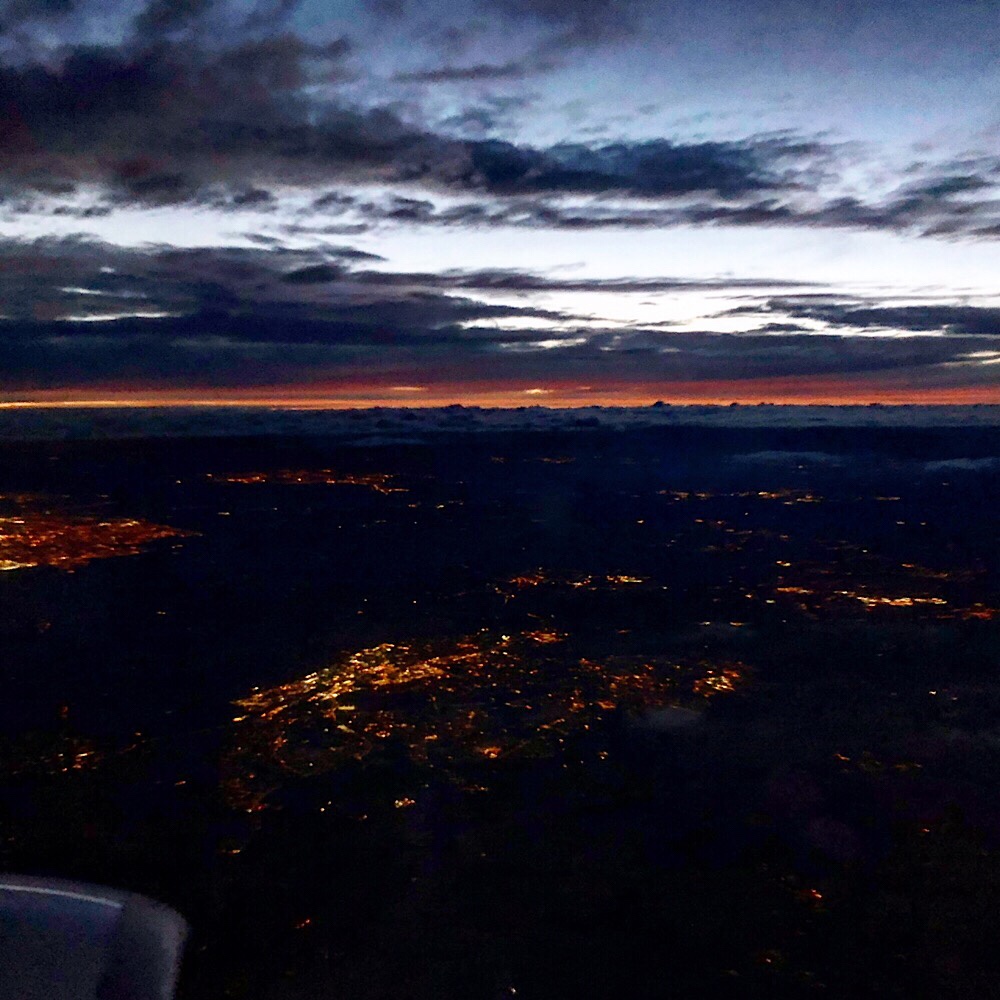 It was 10 days of sun, beach and good food – not to mention great company too. So, coming back was a bit sad… but there's always next year again!